Dietitians take break from calorie calculations to turn hands to making sweet treats as part of charity event at Hong Kong Sanatorium and Hospital.
Surgeons in Hong Kong put their skills toward dissecting food as hospital technologists tinkered with gastronomy and dietitians took a break from calorie calculations to turn their hands to making sweet treats – all in the name of charity.

The Hong Kong Sanatorium and Hospital held the HKSH-OSC Charity Day on December 16, which featured festively adorned booths serving home-made food and drinks, as well as culinary competitions, including "Super Chef with Love", where teams of medical professionals squared off to make the tallest and most creative Christmas tree.

Proceeds from the sales and sponsorships will go to Operation Santa Claus (OSC), an annual fundraising drive by the South China Morning Post and public broadcaster RTHK.

The event wrapped up with a prize presentation dedicated to the top participants of the hospital's charity drive, which involved employees submitting a video of themselves slow-jogging for one minute to earn a HK$200 (US$25) windfall for OSC from the hospital and prearranged donors.

The charity day was the highlight of the hospital's OSC Month, a fundraising campaign for OSC, which ran from November 15 to December 19.

"We hold this OSC Month annually to encourage staff to care for the underprivileged in Hong Kong and take care of their own health at the same time," said Joseph Chan Woon-tong, the hospital's deputy medical superintendent.

"If they are healthy and happy, they can take better care of their patients and others in need. Meanwhile, we've noticed that many colleagues have acquired great cooking skills over the past couple of years under Covid restrictions. So we are giving them a chance to put these skills to charitable use," he said.

The hospital has supported OSC since 2009, having raised a total of HK$10 million (US$1.3 million) for the charity up to last year.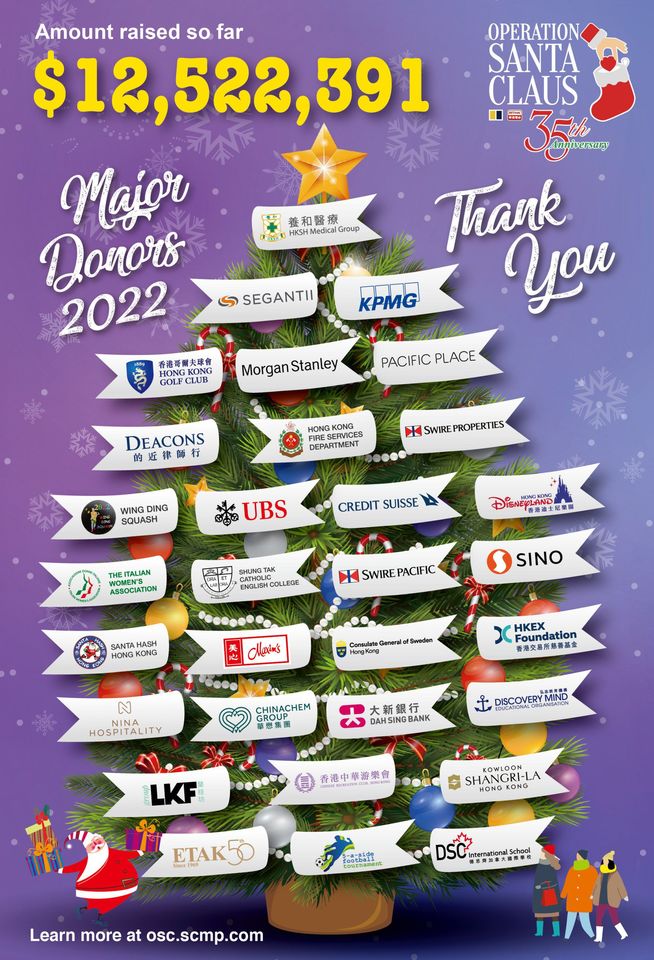 OSC, which marks its 35th anniversary this year, has raised HK$353 million since its launch in 1988 to support the Hong Kong community through 323 projects, with 15 charities receiving funding this year.
The hospital's partnership with OSC was initiated by Chan, who said it had helped hospital staff to better understand and serve society's needs.
"We introduce OSC beneficiaries to our staff through our internal publications, and sometimes we invite them to give talks to our staff on how they help those in need. Through these organisations, our colleagues gain more knowledge about the needs of the community," he explained.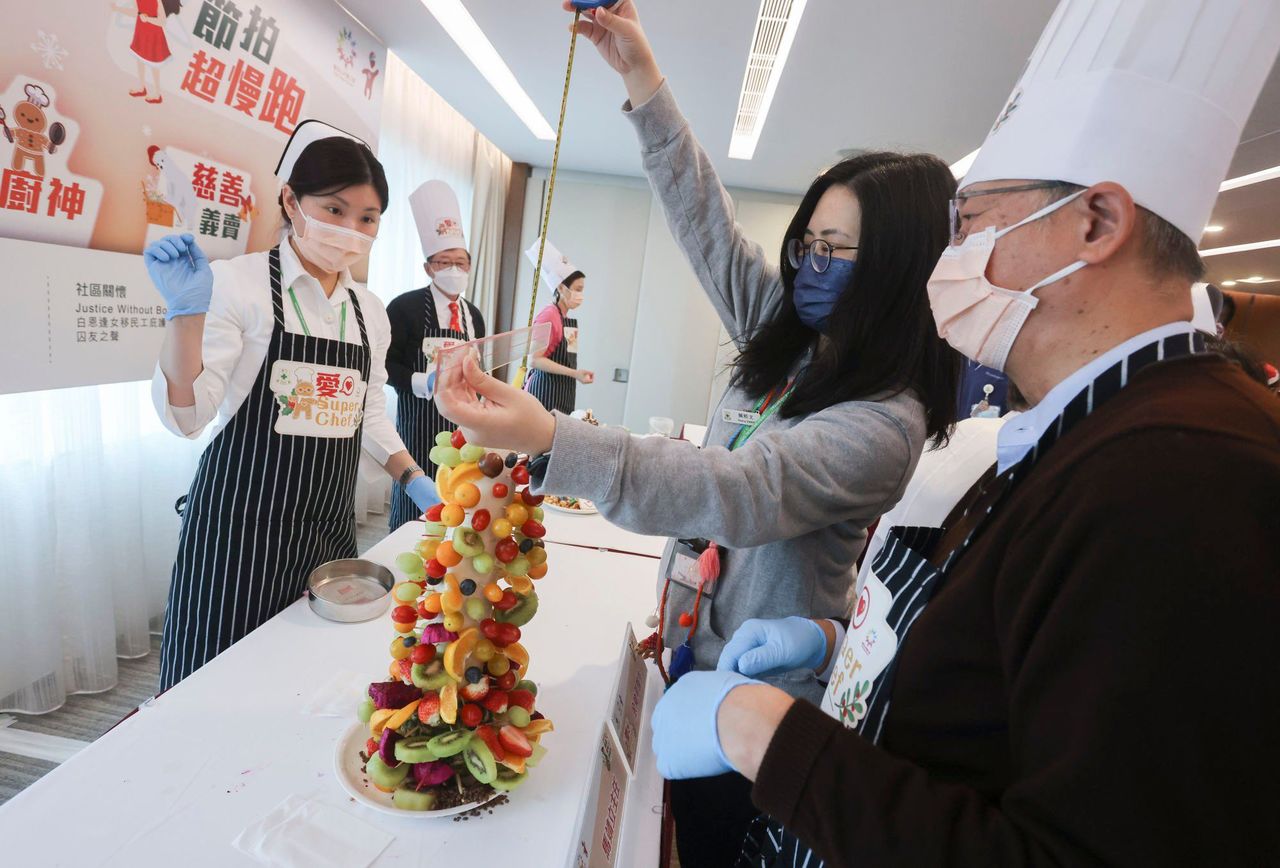 Hospital staff compete to build the tastiest Christmas.

Medical professionals embraced the chance to support OSC with gusto, with hospital technologists running a booth on charity day that offered mouth-watering local dishes.

"Our theme is 'cultural inheritance: the tastes of Hong Kong'. We are offering Hong Kong-style milk tea, fried pork-fat noodles and colourful jelly," said Edmond Ma Shiu-kwan, director of the hospital's clinical pathology and molecular pathology division.

"We are doing it for a meaningful cause – for OSC. The funds raised will help many different groups of people in need. The Children's Thalassaemia Foundation, which I chair, was also a beneficiary of OSC," the doctor said.

Meanwhile, delicious home-made brownies were sold at a booth run by the most unlikely band of healthcare professionals – dietitians.

"Many people misunderstand that we shouldn't have sweet foods. In fact, they're all right to have in moderation," said Flavia U Sze-hang, the hospital's senior dietitian.

She added that the brownies were low in sugar and their booth also offered home-made coffee beans.

"They are prepared with love, which we share with OSC beneficiaries," she said.

For more information on this year's beneficiaries, please click here.