But not every kidney failure patient is eligible for the programme, according to nurse.
Patients with end-stage kidney failure in Hong Kong can have video consultations with specialist nurses under a pilot programme aimed at cutting unnecessary hospital visits amid the coronavirus pandemic, although the arrangement is currently only available for a select few.

Tseung Kwan O Hospital on Friday said the project began in April for those with end-stage kidney failure, which occurred when a patient's organs were functioning at less than 10 per cent of healthy ones. Dialysis treatment and transplants are the two options that allow those with the condition to maintain normal functioning.

Kwong Man-kit, an operations manager at the hospital's department of internal medicine and speciality care services, said 70 per cent of end-stage kidney failure patients underwent peritoneal dialysis.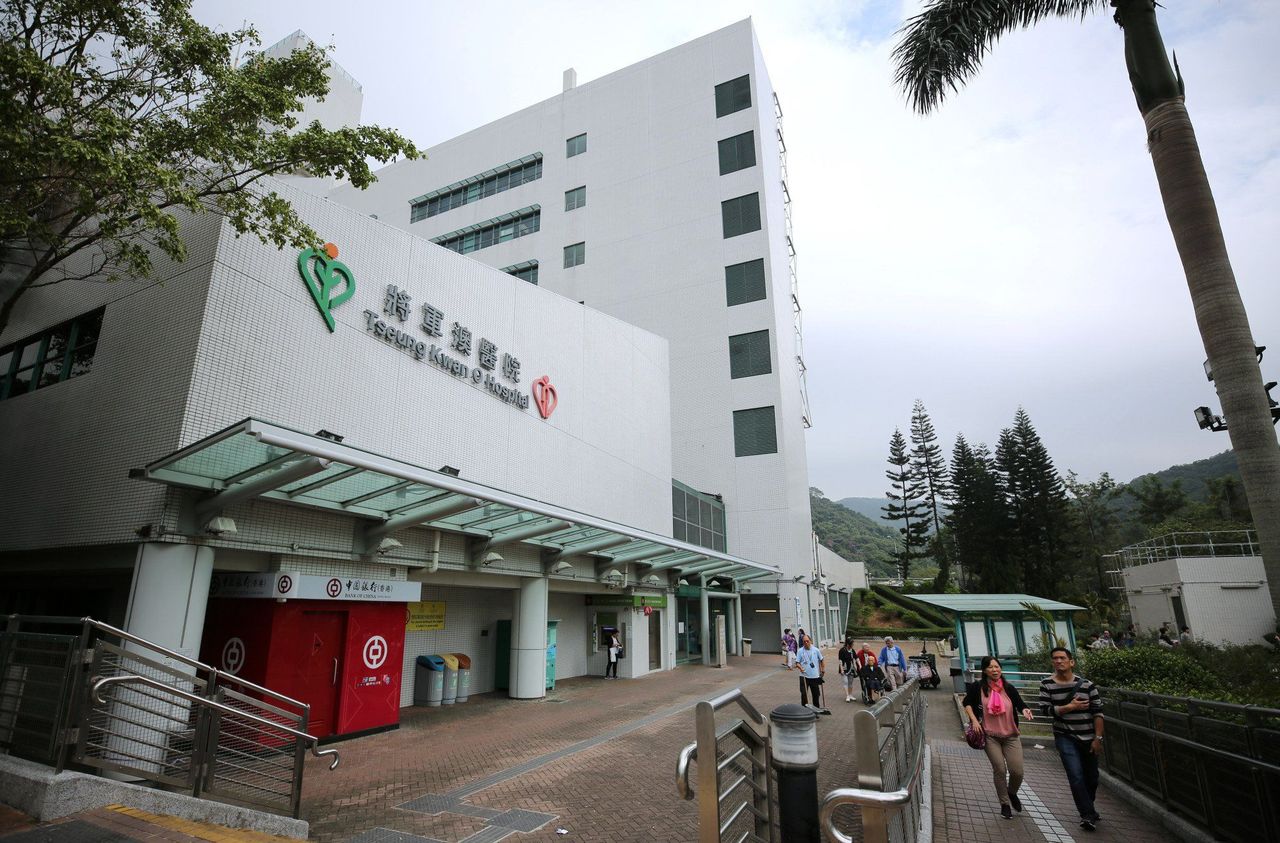 Patients with end-stage kidney failure can have video consultations with specialist nurses under a pilot programme launched by Tseung Kwan O Hospital.

The at-home treatment involves injecting a thin tube containing dialysate, a cleaning solution, into the patient's belly to remove excess fluid and toxins. The process of draining the used dialysate out of the abdomen and refilling with a fresh solution can be done manually or with the help of a machine.

Since problems and questions may arise during the treatment, the renal clinic allows patients to have frequent consultations with specialist nurses while waiting for a follow-up appointment with a doctor.

Patients can seek help and receive timely feedback by using the video function on a mobile application developed by the Hospital Authority. Nurses can also continuously monitor the status of a patient's dialysis treatment and provide advice accordingly.

"In urgent cases, patients can directly contact the hospital and our nurses will follow up with them [through video consultations] to provide timely help," Kwong said.

But not every patient who underwent peritoneal dialysis was eligible for the programme, according to Leung Dak-wai, an associate consultant nurse at the hospital's nephrology day centre.

Leung said patients needed to be referred by nephrologists or renal nurses. Their medical condition had to be stable and they also needed to be familiar with the machine-assisted dialysis process. Most importantly, they had to know how to use the electronic devices required for the video consultation service.

A 67-year-old kidney failure patient, who only gave his name as Chan and has undergone peritoneal dialysis treatment for six years, said the video consultation had helped him to save time that would be spent travelling to and from hospital.

"It usually takes me about two hours to see the nurse during a face-to-face consultation," he said. "Now, I just have to open the camera five minutes before our scheduled meeting."

Chan had his first online consultation on August 1. He said the nurse he spoke with had answered his questions in detail, making him feel comfortable.

Currently, 20 patients, aged between 27 and 77, have been selected for video consultations under the pilot programme.

"Our ultimate goal is to have 80 video consultations by the end of March next year," Leung said, adding the renal nurse clinic hoped to include more patients in the programme over time.