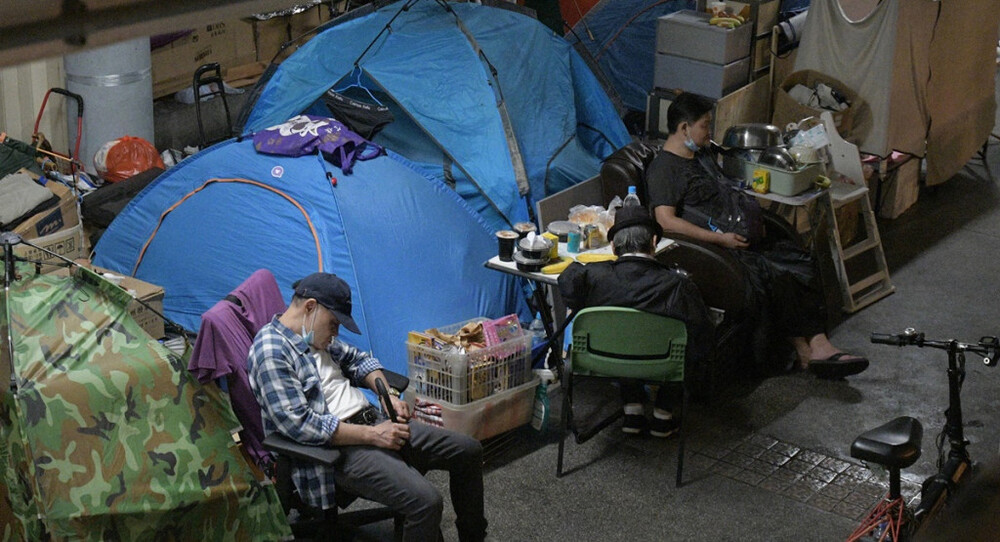 Hong Kong homeless number eases
The number of registered street sleepers has fallen to 1,441 as of end-March this year from the peak of 1,580 during Covid, according to Secretary for Labour and Welfare Chris Sun Yuk-han.
In a written response to lawmakers' inquiries on Wednesday, Sun said during the epidemic, the number of registered street sleepers increased from 1,423 (as of end-March 2020) to 1,564 (as of end-March 2022), and with the epidemic situation subsiding, the number of street sleepers has dropped to 1,441 by end-March this year.

The welfare chief said the Social Welfare Department has been providing subventions for NGOs to provide short-term accommodation for street sleepers.

At present, there are a total of 626 places of emergency and short-term accommodation for street sleepers, including 228 places subsidized by the department and 398 places provided by NGOs on a self-financing basis.

"Regarding accommodation needs of street sleepers, social workers of Integrated Services Teams for Street Sleepers paid for by the department and related service units will, based on the wishes and actual conditions of street sleepers, help the street sleepers make more stable accommodation arrangements, including assisting them in renting private tenement, referring them to apply for residential care services for the elderly, making a recommendation to the Housing Department for allocation of public rental housing units for eligible cases, as well as other accommodation assistance programs," said Sun.

However, Sun said the government does not maintain figures of street sleepers who the Social Welfare Department recommended to the Housing Department for allocation of public rental housing units.

Sun also noted that the service teams continued to conduct daytime and late-night outreach visits to actively approach street sleepers during the epidemic so as to understand their reasons for street sleeping and to provide integrated services according to the actual needs of street sleepers and their willingness to receive services.

"These services, including counseling, service referrals, short-term accommodation and applying for financial assistance, etc., are provided to address the immediate welfare needs of street sleepers to assist them in living off the streets and reintegrating into the community," Sun added.