UK government minister for Asia Anne-Marie Trevelyan meets Jimmy Lai's British legal team on Tuesday.
The Hong Kong government has accused Britain of interference with the city's legal system after a foreign office minister met the UK-based lawyers for media mogul Jimmy Lai Chee-ying to discuss his court case.

A spokesman for United Kingdom Prime Minister Rishi Sunak told reporters in London on Tuesday that a junior minister at the foreign office had met Lai's lawyers and pledged the government's support for human rights.

According to media reports, Britain called on Hong Kong to stop "targeting" Lai, who has been accused of collusion with foreign forces.

But the Hong Kong government later issued a statement condemning the "international" legal team and said London wanted to undermine Hong Kong's rule of law and interfere with the city's judicial independence.

The attack came after news service Bloomberg reported that the British government had said it had "been clear that the Hong Kong authorities must end their targeting of pro-democracy" figures, including Lai.

Reuters, another news agency, reported that a British government spokesman had said the UK would "always support rights and freedoms and the rule of law".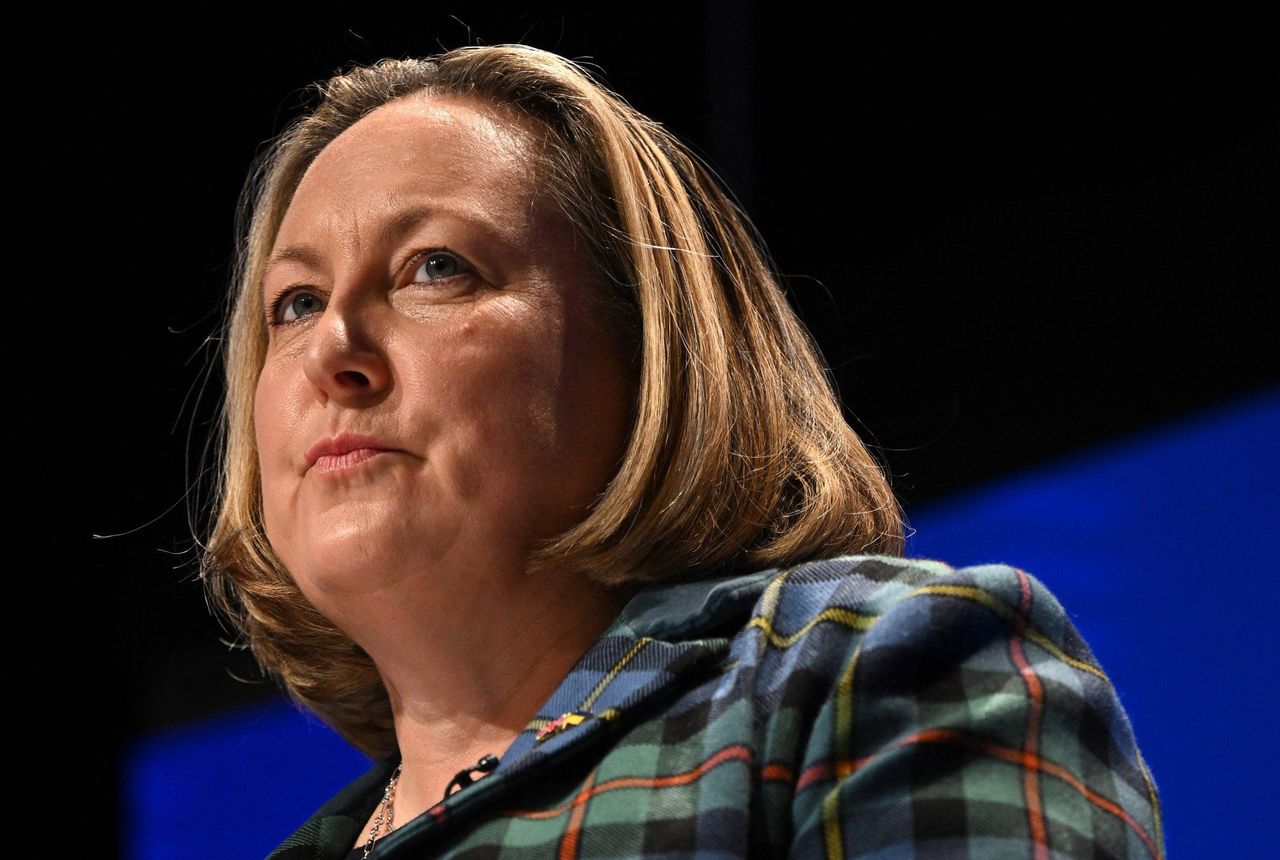 UK government Foreign Office junior minister Anne-Marie Trevelyan, who met tycoon Jimmy Lai's British legal team on Tuesday.
"The foreign office … has provided support for Jimmy Lai for some time, and minister for Asia Anne-Marie Trevelyan … met his legal team [on Tuesday]," Reuters said.
Lai, 75, a dual Hong Kong and British citizen and the man behind the now-closed Apple Daily newspaper, is awaiting trial in Hong Kong on national security charges that could result in him behind bars for the rest of his life.
Caoilfhionn Gallagher, the leader of the British legal team, said Lai's son was in London this week to appeal to the UK government to protect his father, the Associated Press wire agency reported.
The wire agency said that Gallagher had told the agency Lai was "being subjected to 'lawfare' – multiple prosecutions and lawsuits, all designed to silence and discredit him and send a clear message to others that they should not dare to criticise the Chinese or Hong Kong authorities".
Lai's trial was expected to start last month, but it was delayed after the Hong Kong government asked Beijing to decide whether foreign lawyers could be involved in national security court proceedings.
The Department of Justice objected to Lai's intention to retain London-based barrister Timothy Owen.
Beijing left the decision up to the city's government and Lai's trial is now scheduled for September.
Tuesday's meeting came after two failed attempts by the legal team to meet top UK government figures to talk about Lai's case, the Committee for Freedom in Hong Kong Foundation said.
"The UK-based legal team has previously requested meetings with two consecutive foreign ministers. The first request was rejected while the second went unanswered," the group said on Tuesday.
"Jimmy Lai is a British citizen. The UK government must not only respond to his UK lawyers but support them in their efforts to free him," Mark Clifford, the foundation's president, said. "Every passing day that Mr Lai is in prison is another day of injustice and another day lost for the democratic movement around the world."
The Post has approached Lai's legal team, the British and Hong Kong governments for comment.
Police arrested Lai two months after the national security law came into effect in June 2020 and also raided the Apple Daily offices in Tseung Kwan O.