Police confirm charges pressed against man accused of rape by Indonesian domestic worker, as migrant concern group pushes for protections.
The Hong Kong employer of a 29-year-old Indonesian domestic worker has been arrested and charged with three counts of sexual assault and one count of rape.

Police confirmed the charges just hours after a concern group for migrant workers went public with the allegation at a Tuesday press conference highlighting abuse suffered by domestic workers at the hands of their employers during the coronavirus pandemic.

Other cases identified by the Asian Migrants Coordinating Body included a helper who was allegedly subjected to repeated sexual assaults and another who was allowed to sleep for just five hours a day and forbidden from leaving the house since February.

Sringatin, the concern group's spokeswoman, said three of the four cases had been reported to police.

A woman using the pseudonym Putri joined the conference by video link and broke down in tears as she recalled her alleged rape at the home in Yuen Long where she worked for a husband and wife.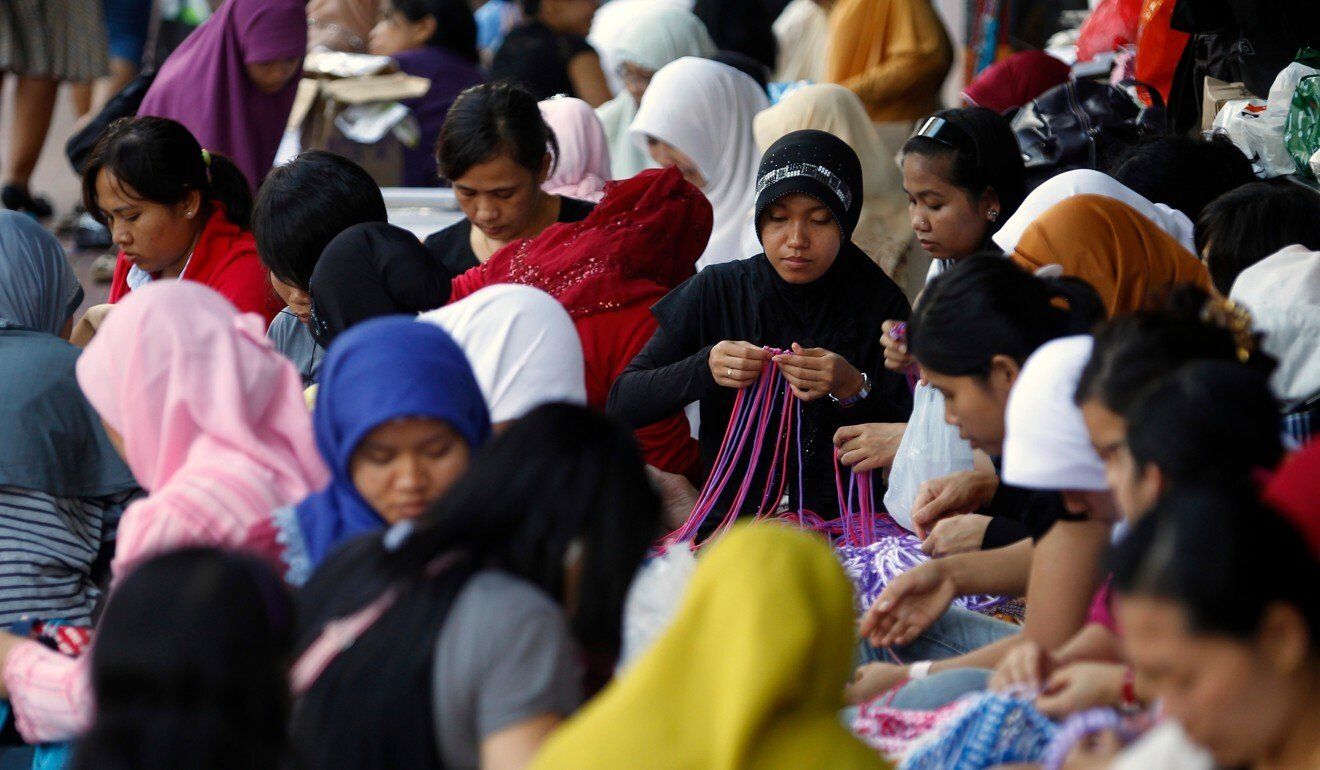 In one case highlighted at Tuesday's press conference, two women said they had been forbidden from going outside on their legally mandated day off since February.

Forced to work 18 hours each day, Putri said, she slept on the sofa in the living room.

In February, the husband attempted to touch her genitals on several occasions, stopping only after she fought back, she said. But he would eventually rape her twice, she continued, after forcing himself on her as she slept on the sofa.

"I don't speak Cantonese or English very well. I tried to stop him, but he was very strong," she said.

Putri, who has a husband and daughter at home, called her agency saying she wanted to quit, but was told she needed to finish her contract or return to Indonesia.

"I am very afraid to tell madam because I felt ashamed and afraid she would not believe me or even send me back to Indonesia," she said, referring to the wife.

In March, she fell ill, only finding out she was pregnant when the wife took her to see a doctor, Putri said. When confronted at home, the husband demanded she have an abortion.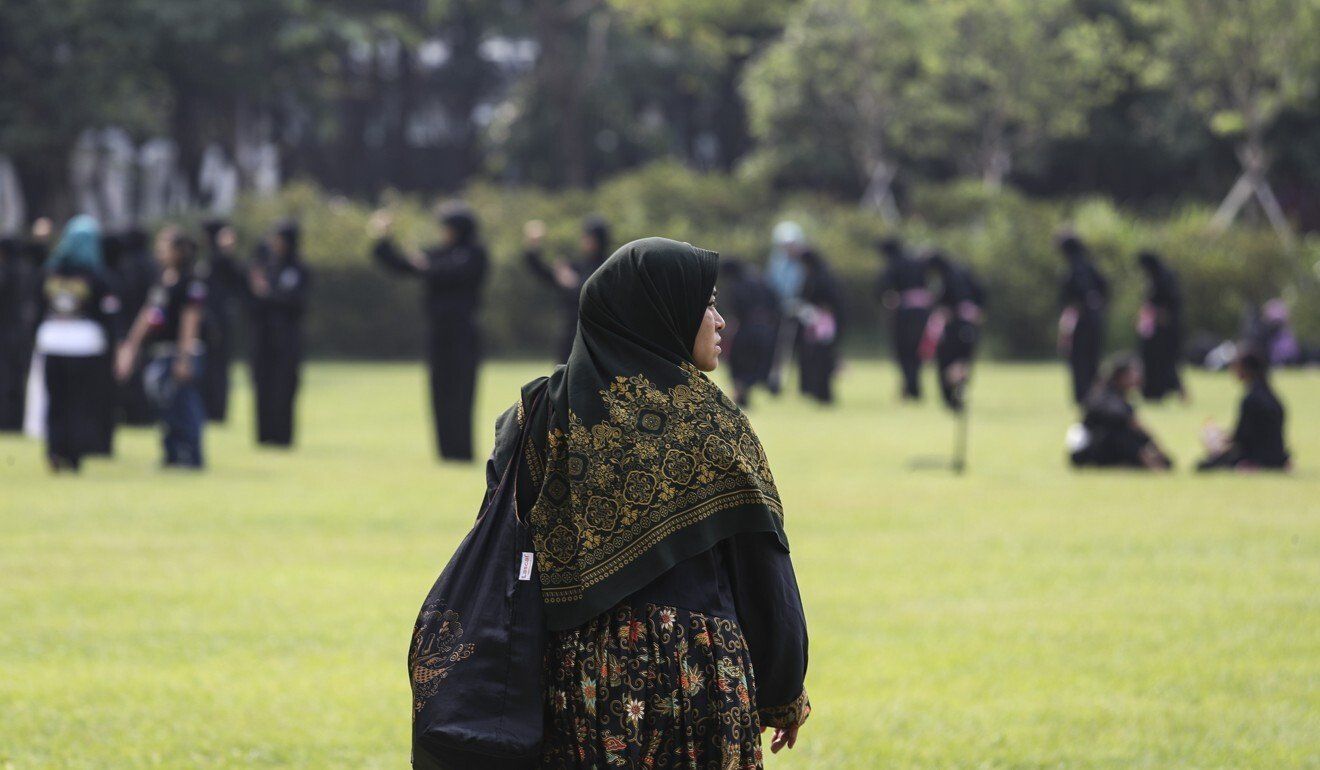 Hong Kong's foreign domestic workers are sometimes told they will be deported if they complain about their working conditions.

She finally sought help from NGO Mission for Migrant Workers in May, leaving the home and reporting the rape to police. Sringatin said Putri was now receiving psychological counselling and intended to keep the baby.

Her employer's case has been put to the Tuen Mun Court for mention on May 21.

Betty Yung Ma Shan-yee, chairwoman of the Hong Kong Employers of Overseas Domestic Helpers Association, declined to comment on the specific cases discussed on Tuesday as they were under investigation, but said abuse such as that described was rare.

"Most Hong Kong employers are nice and reasonable to their maids, especially during the pandemic, as it is very difficult to hire a domestic helper," she said.

Yung conceded some employers might be worried about domestic helpers getting infected when gathering with friends. "But they couldn't forbid their domestic helpers from taking days off," she said.

Another helper, a 25-year-old using the pseudonym Selly, said she was sexually assaulted repeatedly by her employer, who kissed her and touched her body several times earlier this year.

"I was very angry and felt that I was taken advantage of, but I was scared and didn't know what to do," she said.

In April, she also complained to her agency but – like Putri – was told she would have to return to Indonesia if she wanted to change employers. "The agency told me to mediate with sir, and I had no choice but to agree," she said.

After a mediation overseen by the agency, Selly said, she signed an agreement in which her employer promised to stop the assaults. She, meanwhile, was required to delete video evidence of the sexual abuse, something she ultimately declined to do.

When her employer began sexually assaulting her again in June, she quit and sought help, Selly said. She was still weighing her evidence and deciding if she should take her case to police.

Herlina, 28, and Uun, 27, who worked for an eight-member family in Tuen Mun, said they were allowed just five hours' sleep each day and had been forbidden from going outside on their legally mandated day off since February.

Herlina, who was responsible for the family's 75 dogs and eight large aquariums, said her male employer would physically assault her from time to time, including throwing hard objects at her and pulling her hair.

She left in June and sought help after her employer began striking her with a fishing rod. "I can't accept this abuse and humiliation. I just wanted to work in Hong Kong. Why did my employers treat me inhumanely like this?" she said.

A police spokeswoman said a 47-year-old man was arrested in Tuen Mun on Monday for alleged common assault and later released on bail for further investigation. He was accused of using a fishing rod to attack a 28-year-old "foreign woman".

Tuesday's press conference came on the heels of the group going public this month with the case of a 36-year-old Filipino helper it said had been violently assaulted and given no days off for 14 months because her employer feared she might contract Covid-19.

Sringatin, who labelled the abuse as "modern-day slavery", said the government should roll out measures to protect domestic helpers, such as not forcing them to live in their employers' flats and allowing them to change jobs without having to first return to their home countries.

"We strongly condemn the Hong Kong government for denying the job applications and deporting 850 terminated domestic helpers in the past six months over false accusations of job-hopping," she said.