Hong Kong reports 6,617 new infections on Monday – the fifth straight day above the 6,000 mark.
Health authorities have warned of a "worrying" trend in Covid-19 infections with multiple transmission chains across Hong Kong, while they investigate more than 600 suspected violations of quarantine or isolation orders.

The city reported 6,617 new infections on Monday – the fifth straight day above the 6,000 mark.

"This is worrying, as it means there are many transmission chains in the community," said Dr Albert Au Ka-wing, principal medical and health officer of the Centre for Health Protection's communicable disease branch.

The daily coronavirus tally included 237 imported cases while five more virus-related deaths were also recorded.

Some 100 people from care homes were placed in isolation after 21 residents and two members of staff at 13 facilities tested positive for the virus.

In response to the rise in cases, the Hospital Authority on Monday night reopened a makeshift treatment centre at AsiaWorld-Expo, providing 200 beds, which can be increased to 500 if required.

Dr Larry Lee Lap-yip, a chief manager at the authority, said the centre had a staff of 100 medical workers and would focus on the elderly without family support, stable patients from public hospitals and those with more complicated conditions from the Penny's Bay treatment facility.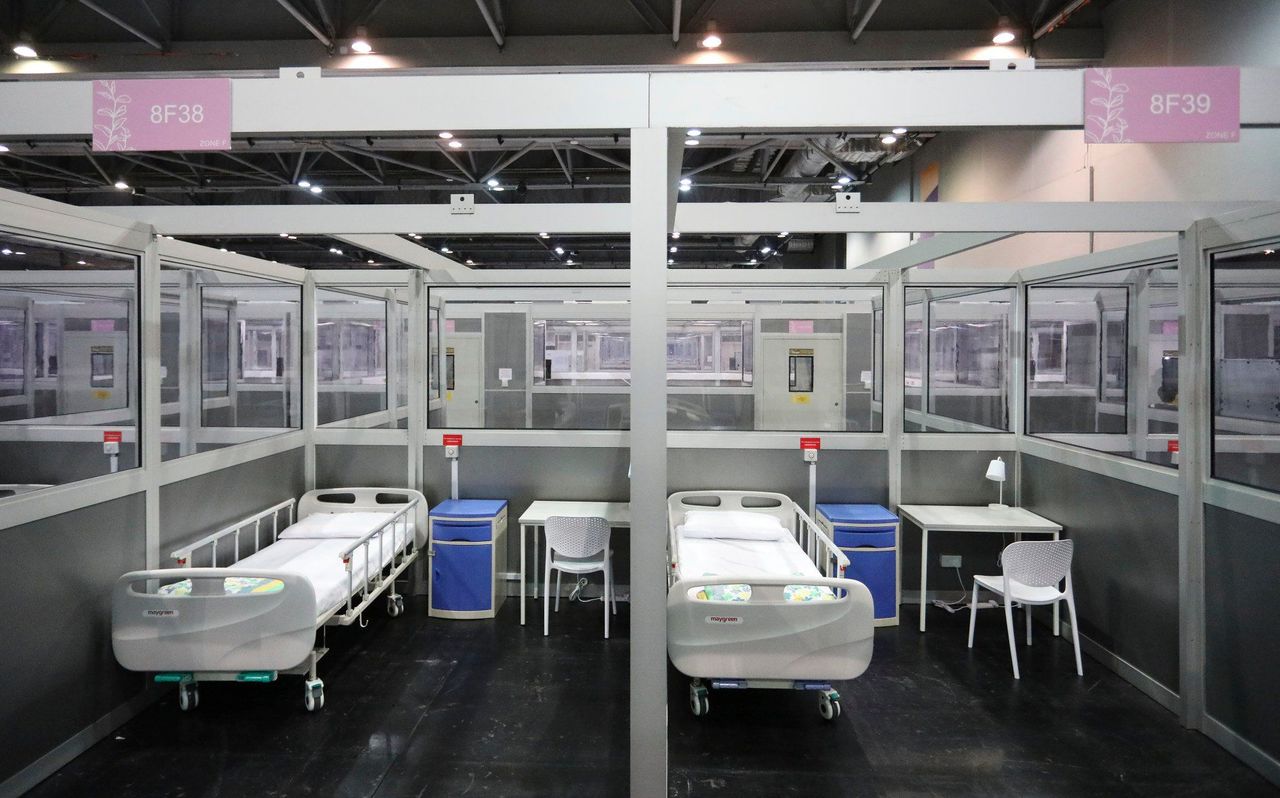 Authorities reopened a Covid-19 treatment facility at AsiaWorld-Expo on Monday night.

Authorities were concerned by the epidemic situation as the daily patient intake for public hospitals had risen from 250 earlier this month to the current rate of nearly 300, Lee said.

The number of critical cases also increased from more than 20 in early August to 43, he said, while the figure for hospitalised patients under the age of 11 rose to 104 from 60 just two weeks ago.

"The proportion of severe cases has increased … as a result, we have a certain degree of concern."

But respiratory medicine expert Dr Leung Chi-chiu said tightening the city's social-distancing curbs was not currently necessary as the spread of the Omicron subvariant BA.5 was occurring at a slower pace than infections during the city's fifth coronavirus wave.

"The rising infections could only be effectively curbed if the government rolled out its toughest social-distancing measures, such as a ban on gatherings across households," Leung said as he warned of a rise in "pandemic fatigue" and called for a focus on herd immunity instead.

He added that the ratio of critical and serious cases to regular ones also remained low.

The health expert also advised authorities to prioritise the protection of elderly residents and children, through measures such as prohibiting any students and healthcare workers issued amber codes from attending school or work.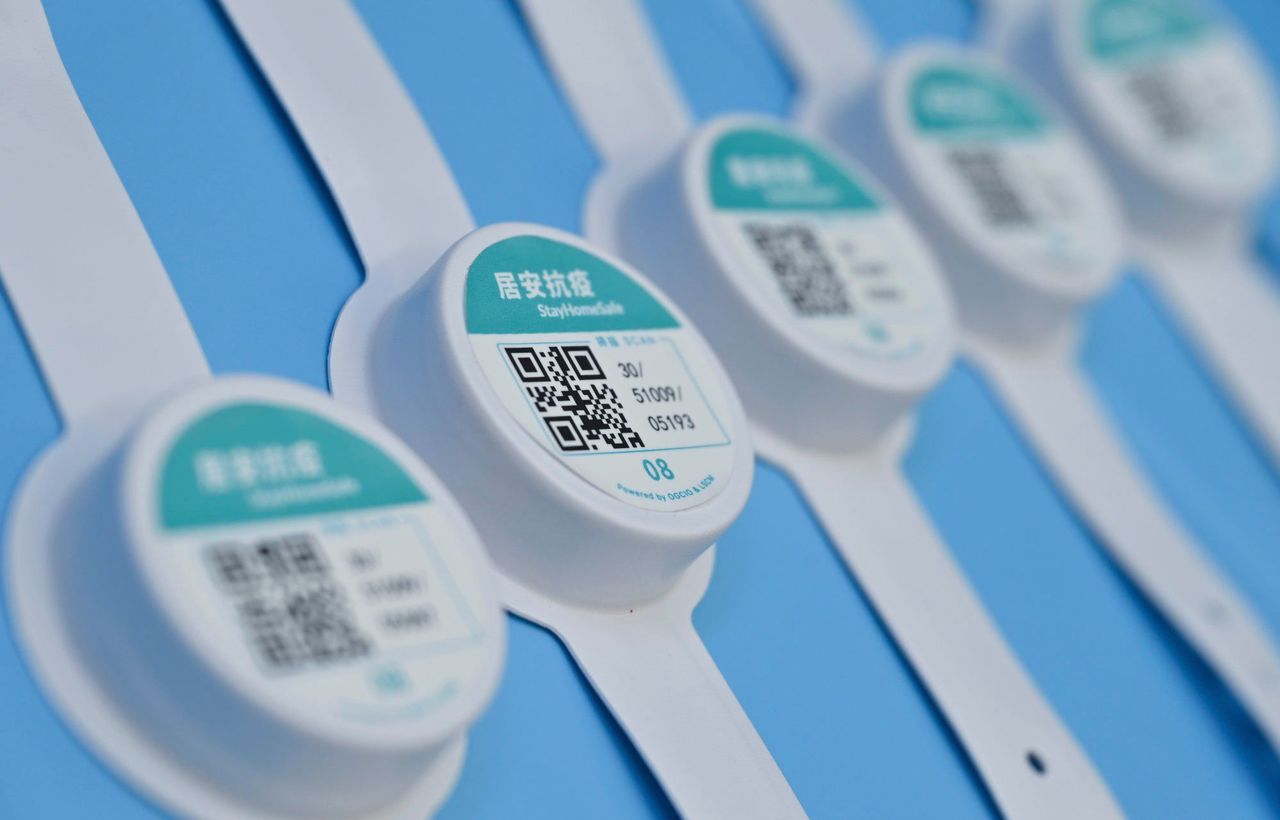 Confirmed Covid-19 patients whose living spaces are suitable for isolation are required to wear electronic tracking bracelets while they remain at home.

Meanwhile, the Department of Health said that 140 of the more than 600 suspected quarantine or isolation breaches involved the use of electronic tracking bracelets.

A spokesman for the department added that about 260 people were separately convicted of violating quarantine or isolation orders as of Saturday and subject to sentences including immediate imprisonment for up to four months or fines capped at HK$15,000 (US$1,911).

"[The] sentences have sent a clear message to the community that breaching relevant regulations is a criminal offence that the government will not tolerate," he said.

"[We] will stringently follow up on all cases. Prosecutions will be considered based on investigation results and evidence."

Under the current rules, all travellers are required to quarantine at a designated hotel as part of Hong Kong's strict entry regime, while confirmed coronavirus patients must undergo isolation at a government facility or homes deemed suitable by health officials.

Since July 15, any patients under home isolation who are forbidden from leaving their residences must wear tracking wristbands. Users must also install the government's "Stay Home Safe" mobile app to scan the QR code on their bracelets.

Participants can face criminal charges if they violate isolation orders by not wearing or attempting to remove their tracking bracelets or uninstall the "Stay Home Safe" app. The maximum penalty for offenders is a HK$10,000 fine and a six-month jail sentence.

The city's overall tally stands at 1,464,855 cases and 9,610 related fatalities.