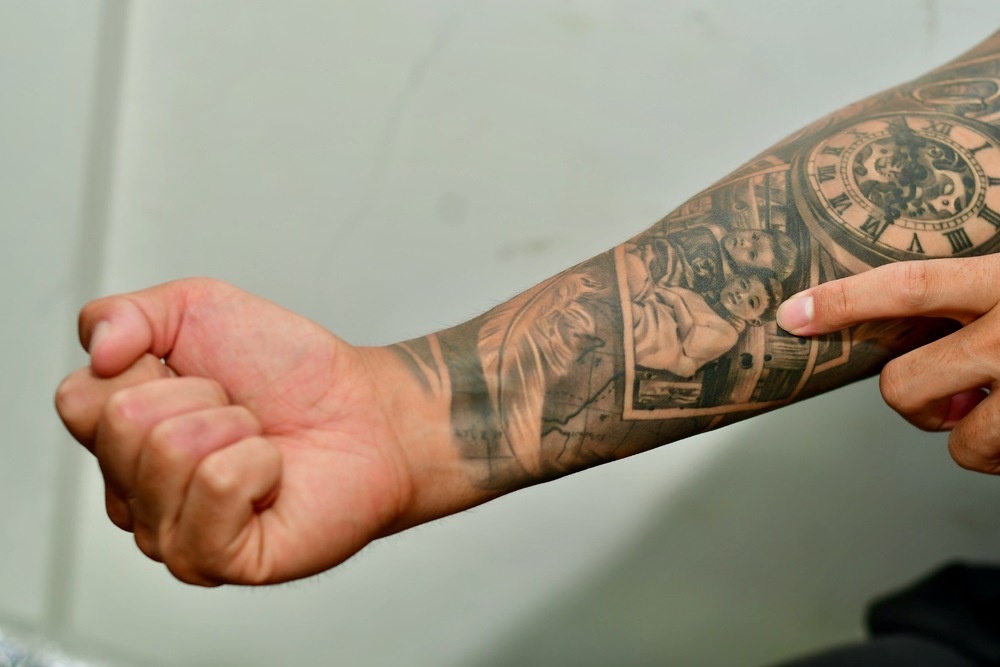 Hong Kong has no plan to regulate tattoo services
The government so far has no plan to regulate tattoo services and tattoo artists in Hong Kong, Secretary for Health Lo Chung-mau said, adding that body tattooing and piercing are not categorized as a "medical procedure."
The health chief's remark came after lawmaker Rebecca Chan Hoi-yan, who had worked as the political assistant to the Food and Health Bureau, asked if authorities have plans to introduce a licensing mechanism for tattoo artists and their studios.

Chan raised the question saying getting a tattoo involves piercing through the skin with ink, which may pose an infection risk to both the customers and the tattoo artists.

The licensing mechanism, in other countries' cases, can help ensure the services and the hygiene protocols fulfill the standards, she noted.

She also proposed encouraging the industry to provide training courses and certificates to recognize tattoo artists' qualifications and to protect customers' rights.

In his written reply, Lo said apart from the existing Cap 323 Tattooing of Young Persons Ordinance, the government has no plan to regulate tattoo services or tattoo artists and explained that getting a tattoo and ear piercing are not categorized as a "medical procedure."

The health chief continued that the Department of Health has already published the "Recommended Guidelines on Infection Control For Skin Penetration Practice," covering essential infection control principles related to skin penetration practices, as well as information related to environmental hygiene and handling of instruments and equipment.

"Operators should follow the guidelines and take necessary precautionary measures to protect themselves and clients from infectious diseases and ensure that skin penetration is only carried out to clients who fully understand the risks and problems involved," his reply read.

Lo referred to records that there was no prosecution made under the Tattooing of Young Persons Ordinance in the past five years.