City's status as aviation hub has been 'severely impacted' by travel restrictions, says Willie Walsh of International Air Transport Association.
Hong Kong as a top aviation hub has become increasingly isolated during the pandemic while the rest of the world has started to open up to international travel, the head of a global airline association has warned.

The director general of the International Air Transport Association (IATA), Willie Walsh, said on Tuesday the city's status as an aviation hub had been "severely impacted" by travel restrictions as it fought the fifth wave of the coronavirus.

"I think Hong Kong has become increasingly isolated," he told a media briefing.

Walsh also weighed in on Sino-US tensions, saying the decision by Washington to suspend 44 flights after Beijing imposed similar restrictions on American companies was "unhelpful".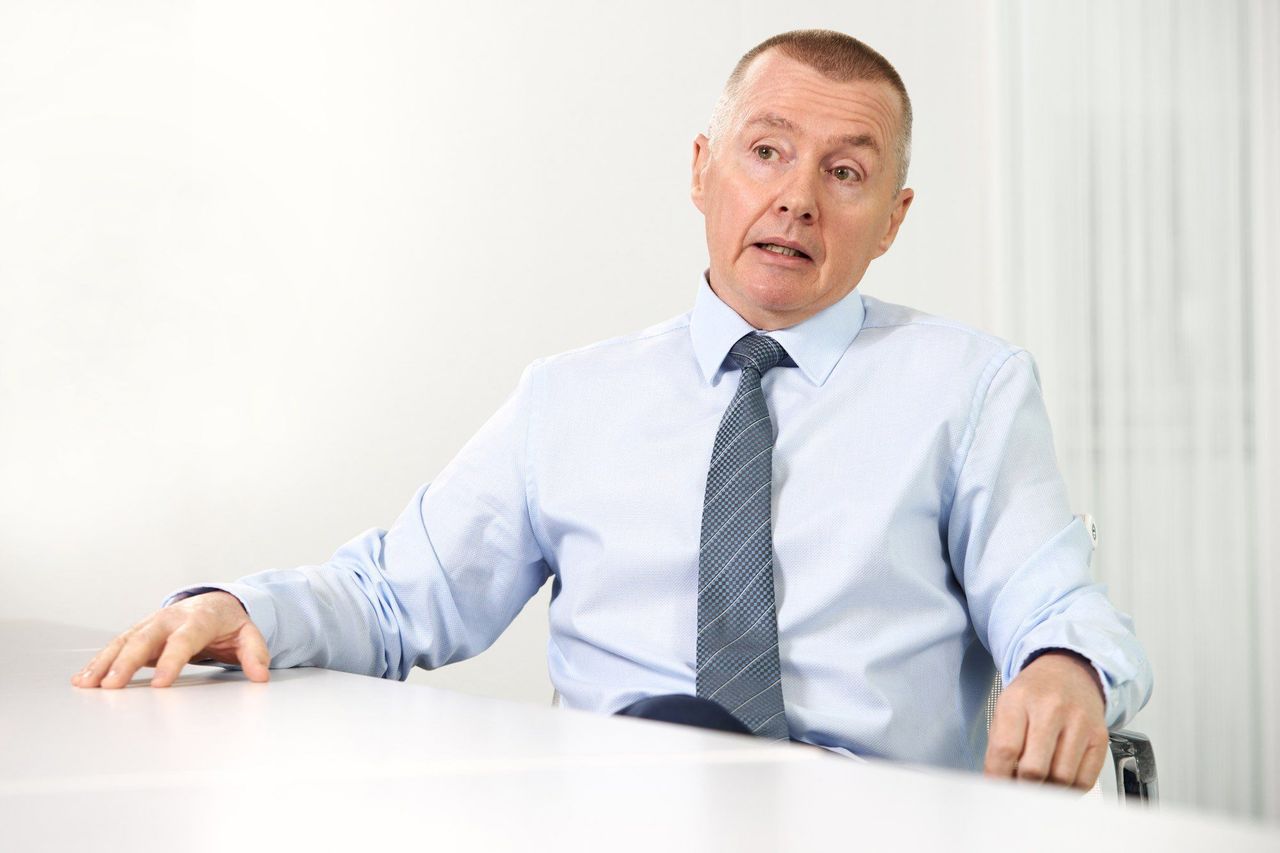 Willie Walsh, director general of the International Air Transport Association.

As many countries have eased travel restrictions and adopt a strategy of living with the virus, Hong Kong and mainland China have stuck to a "dynamic zero-infection" approach, under which local cases are expected but steps are taken to identify transmission links and cut them off as quickly as possible.

Hong Kong has banned non-residents from about 150 places it deems high risk because of the coronavirus. Residents arriving from these countries or territories are subject to 21 days of compulsory quarantine after landing. This month, the city also banned all flights from eight countries, including the US and Britain, and suspended transit flights from most of the rest of the world.

The IATA said it hoped Hong Kong would look at other countries whose governments were beginning to relax travel restrictions, despite the threat of the Omicron variant.

Britain will remove all testing for fully vaccinated travellers from February 11, while Thailand will open its borders to fully vaccinated visitors from February 1. Singapore has already begun allowing entry to fully vaccinated people from two dozen countries.

According to the IATA's annual results for 2021, air cargo volume rose by 18.7 per cent year on year, for the second-best annual improvement since 1990. But international passenger demand last year was 75.5 per cent below 2019 levels, and the Asia-Pacific region continued to lag significantly behind the rest of the world, which Walsh attributed to travel restrictions. He noted travel within Asia represented 13.3 per cent of all international travel two years ago, but the figure dropped to 1.5 per cent in 2021.

"All we can do is hope that Hong Kong and other parts of Asia will be looking at what's happening in the rest of the world," he said.

On Tuesday, the Hong Kong Airport Authority revealed that only 1.2 million passengers passed through the airport last year, a roughly 85 per cent drop from the year before.

The airport manager said cargo volume rose 12.5 per cent year on year to 5 million tonnes in 2021, exceeding the 4.8 million tonnes recorded in 2019.

Hong Kong's flagship carrier Cathay Pacific slashed its cargo capacity to around 20 per cent of pre-pandemic levels because of stricter quarantine restrictions. The airline on Monday revealed it expected to burn as much as HK$1.5 billion (US$192 million) in cash a month from February following tighter isolation rules for aircrew members, but it also hoped to boost cargo capacity by 5 per cent.

Walsh said there was "a lot of sympathy" for the Hong Kong carrier, which had faced "huge operational challenges to keep their business going".

He also labelled as "unhelpful " Washington's decision to suspend 44 flights to China operated by Chinese airlines in retaliation for Beijing imposing similar restrictions on American carriers.

The Chinese government cancelled the flights, operated by American Airlines, Delta Air Lines and United Airlines, after passengers on their planes tested positive for the virus after arriving.

Referring to Beijing's "dynamic zero approach" to containing the pandemic, Walsh said other countries viewed the strategy as an "aggressive change" in bilateral ties and had responded to the restrictions.

"The industry works best when these bilateral or multinational relationships operate without interference," he said.

But looking ahead, the IATA expected the recovery of global air travel to begin in March.

Acknowledging a barrel of US benchmark crude oil had hit a seven-year high of US$87, Walsh pointed to "headwinds ahead of us", but he remained optimistic and said the industry was facing a year better than the one before.