City University's Professor Nikolaus Osterrieder says he is worried pet owners may overreact and dump their animals even though likelihood of other pets in the city becoming infected 'is very close to zero'.
A top veterinary scholar in Hong Kong has called the government's decision to cull 2,000 hamsters to prevent animal-to-human transmission of Covid-19 "super harsh" and expressed fears that it could lead to mass abandonment of animals.

In an exclusive interview with the Post, Professor Nikolaus Osterrieder, dean of the college of veterinary medicine and life sciences at City University, said he believed the city's zero-Covid policy and lack of biosafety confinement facilities meant the alternative to quarantine and treat those animals was difficult.

"From a veterinary and animal welfare perspective, it would be preferable to try to save the lives of those hamsters, [but] I am afraid it may not be doable," Osterrider said.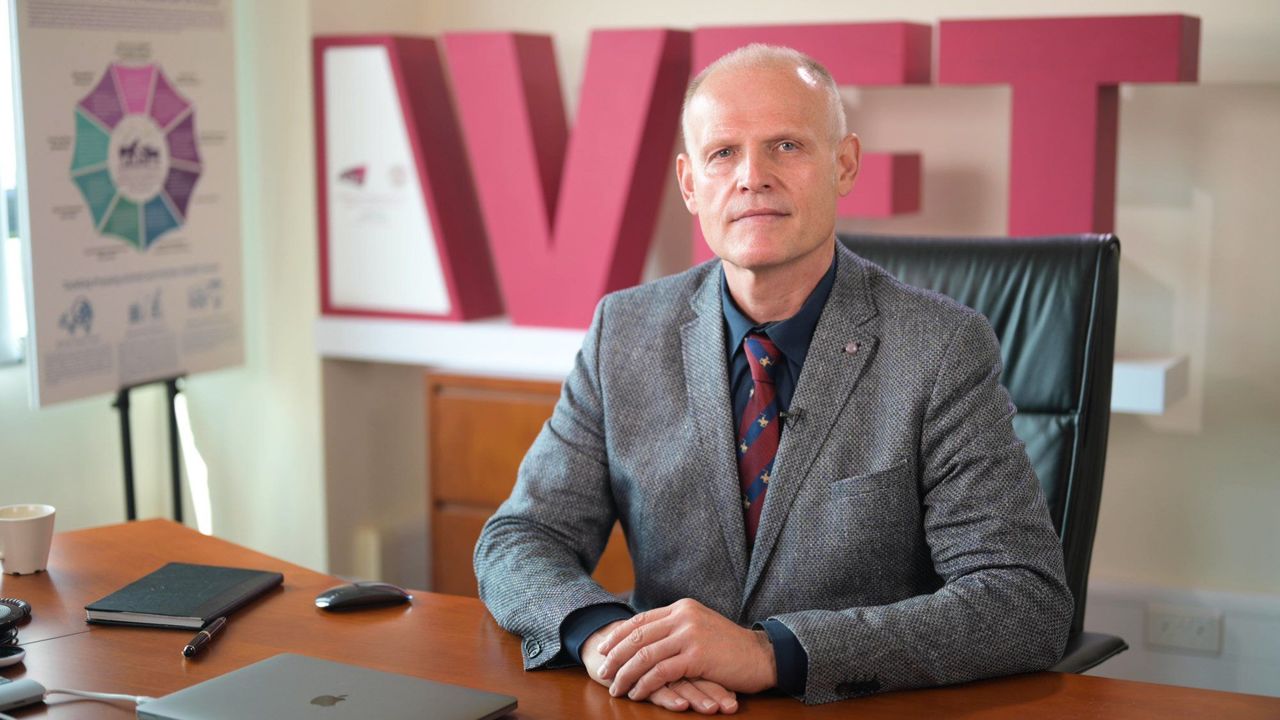 Professor Nikolaus Osterrieder, dean of the college of veterinary medicine and life sciences at City University.

"This is a super harsh measure, but if you are following a zero-Covid policy, that is why tolerance is very, very low."

The academic was speaking hours after the Agriculture, Fisheries and Conservation Department (AFCD) on Tuesday asked pet owners and shops to hand over some 2,000 hamsters that had been imported in two batches since December 22. The animals would be tested before euthanisation.

Officials made the order after 11 samples taken from hamsters in a Causeway Bay pet store came back positive. The shopkeeper and a customer were confirmed to be infected with the Delta variant.

The city also temporarily suspended imports of small animals pending a review of rules, such as adding pre-departure and on-arrival tests and quarantine requirements.

Authorities said they believed the case was the first known instance of hamsters contracting Covid-19 outside of a laboratory setting. They were still investigating the possibility of human-to-human transmission, but suspicions of a spread between animals and humans increased.

In a statement, the Society for the Prevention of Cruelty to Animals said it was "shocked and concerned", adding the move "did not take animal welfare and human-animal bond into consideration".

"The SPCA hopes AFCD won't take any drastic action before reviewing its approach," it said, adding the group would liaise with AFCD and discuss alternative methods.

The alternative, Osterrider said, would be to quarantine the animals in a biosafety grade 3 facility, but the city did not have enough of such centres. It would also be risky as hamsters were proven to be "highly susceptible" to the coronavirus and could produce a high viral load and infect other animals in laboratory experiments.

Osterrieder said as most pet hamsters were young Syrian hamsters, they would only lose weight, have fever for a couple of days and recover.

"They do get sick but usually they do not die from the infection," he said. "You will just ... try to give supportive care if necessary for a week or so."

Vaccinating pets against Covid-19 would also be effective as the vaccines were first proven to be viable in hamster trials, but this option was not available in Hong Kong and Osterrieder agreed priority should still be given to people, especially the elderly.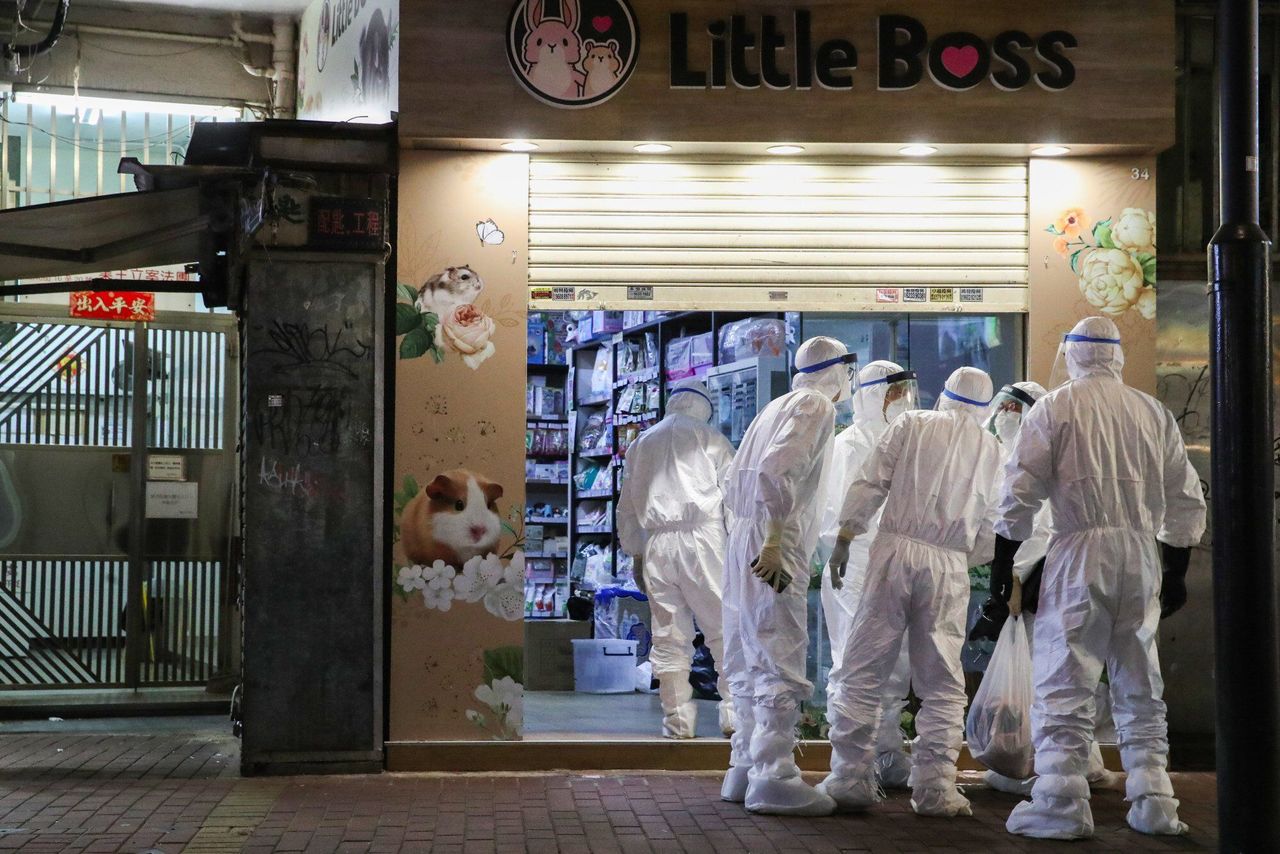 Staff members of the Agriculture, Fisheries and Conservation Department take away hamsters from a pet store in Causeway Bay.

Worried owners could also take their pets for a PCR diagnostic test at City University's laboratory, he said.

Osterrieder urged owners not to panic, saying the likelihood of other pets in the city becoming infected "is very close to zero because we have a zero-Covid policy".

However, he admitted he feared they would overreact and dump their animals, citing the abandonment of cats and dogs in the city after a Pomeranian was infected with Covid-19 in February 2020.

"Yes I am absolutely worried [about abandonment]," he said.

The 17-year-old Pomeranian, which later died of unrelated causes, belonged to a confirmed Covid-19 patient. It was the world's first known case of Covid-19 infection in a pet. Hong Kong has since reported at least 16 other cases of known infections in pets, the latest in February 2021.

The AFCD said previously the Hong Kong cases were likely human-to-pet transmission and there was no evidence pets played a role in the spread of human Covid-19 infections. The infected pets were sent to quarantine at the department's facilities in Sha Tin and the Hong Kong Port at the Hong Kong Zhuhai Macau Bridge.

In April 2020, two cats from different households in New York state became the first domestic pets in the United States to contract Covid-19. The owners of one of the animals were confirmed to be ill with the virus, but the owners of the other cat were not.

By early last month, it was reported that 315 animals from 15 species – including tigers, lions, otters and a ferret, in addition to cats and dogs – in the US were confirmed to have Covid-19.

In July 2020, Britain confirmed that Covid-19 was detected in a pet cat. Authorities said available evidence had suggested the cat contracted the virus from its owners who had previously tested positive. The cat and its owners made a full recovery.

Government pandemic adviser Professor Yuen Kwok-yung said it remained uncertain whether the virus could be more contagious after it had been transmitted to hamsters.

"We identified some mutations in the [shopkeeper's viral samples] ... we are worried that even if it was human-to-hamster transmission, there were also mutations on hamsters," Yuen said. "Will those mutations make the transmission more effective?"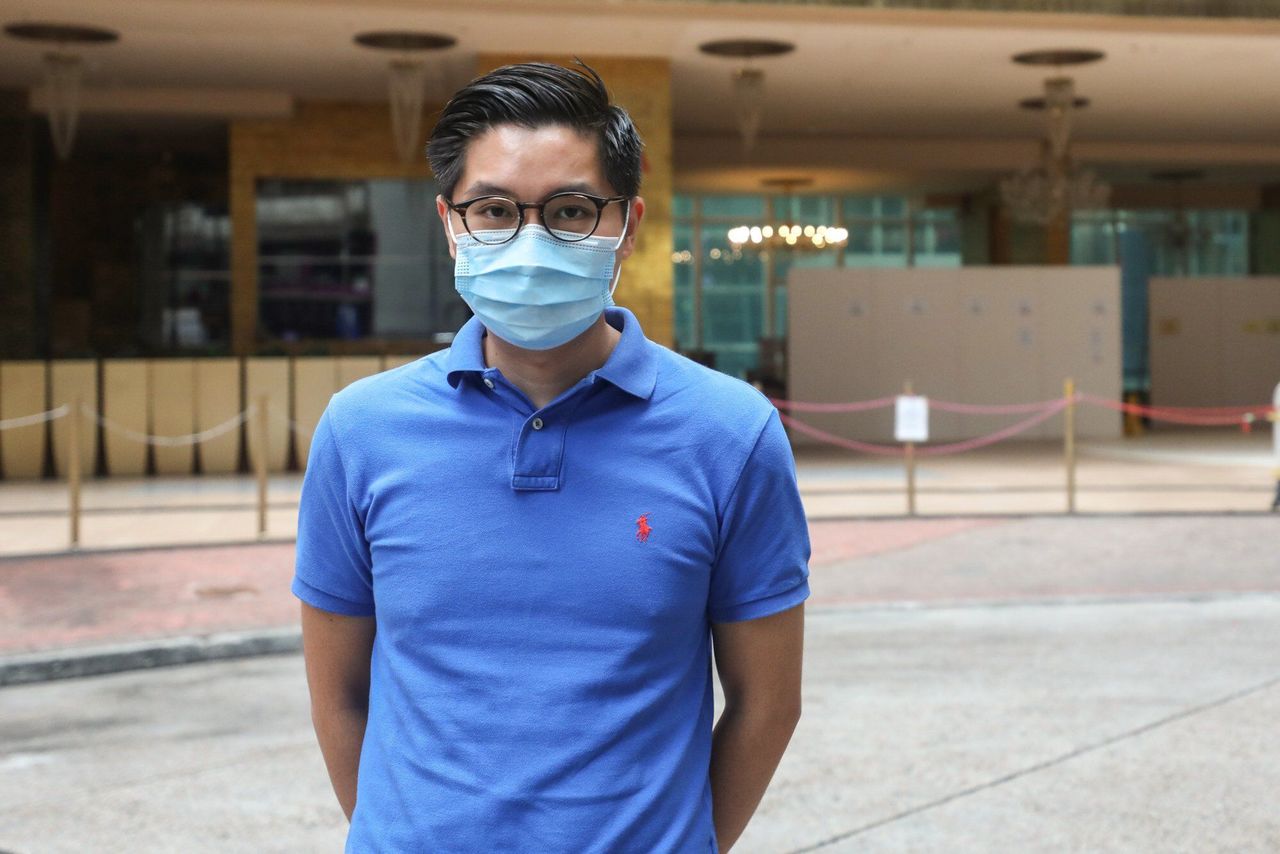 Dr Gilman Siu.

He said some mutations identified from the shopkeeper could not be found in a global genomic data bank, raising further concerns.

Dr Gilman Siu Kit-hang, the Polytechnic University academic who led the genome analysis of Covid-19 cases, said hamster-to-human transmission of the virus was theoretically possible because it had also happened between humans and mink, but the chance of such a spread was lower than human-to-human transmission.

He said genome analysis could only help investigate whether the hamster was the origin if there were fewer mutations in the animal's genetic sequence result.

"Apart from the genetic sequence result, if the samples taken from the [pet store's] Tai Po warehouse are also positive and the pet shop staff had not visited the warehouse, it's likely that the imported hamster is the origin," he said. "But we need evidence from multiple sides to prove that."

District councillor Felix Chow Hiu-laam, the animal rights spokesman of the Democratic Alliance for the Betterment and Progress of Hong Kong, blasted the government's decision to cull 2,000 hamsters, saying it was "unnecessary and disrespectful to animal life".

In Denmark, nearly 350 Covid-19 cases were reported among people associated with mink farms in 2020. A total of 289 such farms were affected.

The country culled 17 million mink over fears that the animals could transmit the mutated virus to humans. It prompted an apology from the country's prime minister and resignation of its agriculture minister after questions were raised over the legal basis to order the cull on healthy animals.