Transport and Logistics Bureau says panel will ensure 'comprehensive' review and submit its recommendations to government after work completed
The Hong Kong government has set up an independent panel led by engineering experts to "closely oversee" an MTR Corporation review of its operations after two major railway incidents in the space of three weeks.

The government said it was "deeply concerned" and that the panel would ensure the review by the train operator was "comprehensive, in-depth, sound and thorough", a spokesman for the Transport and Logistics Bureau said on Friday.

"The panel will submit a report to the secretary for transport and logistics upon completion of the relevant review, and make recommendations on matters relating to railway safety regulation so as to maintain the safety and reliability of railway services in Hong Kong," he said.

The move came after incidents on December 5 and November 13 caused a suspension of rail services on two lines.

Around 1,500 passengers were forced to evacuate through a tunnel after a train on the Tseung Kwan O line suffered a mechanical failure on December 5.

The line was closed for several hours as the train was removed and commuters were left to scramble for buses.

MTR Corp later said preliminary investigations found that the North Point-bound train had ground to a halt in the tunnel as it approached Tseung Kwan O station after couplings between two carriages failed and triggered the emergency brake.

The front carriage of a train derailed on November 13 after it hit a displaced metal fence at the side of the tracks as the train pulled into Yau Ma Tei station.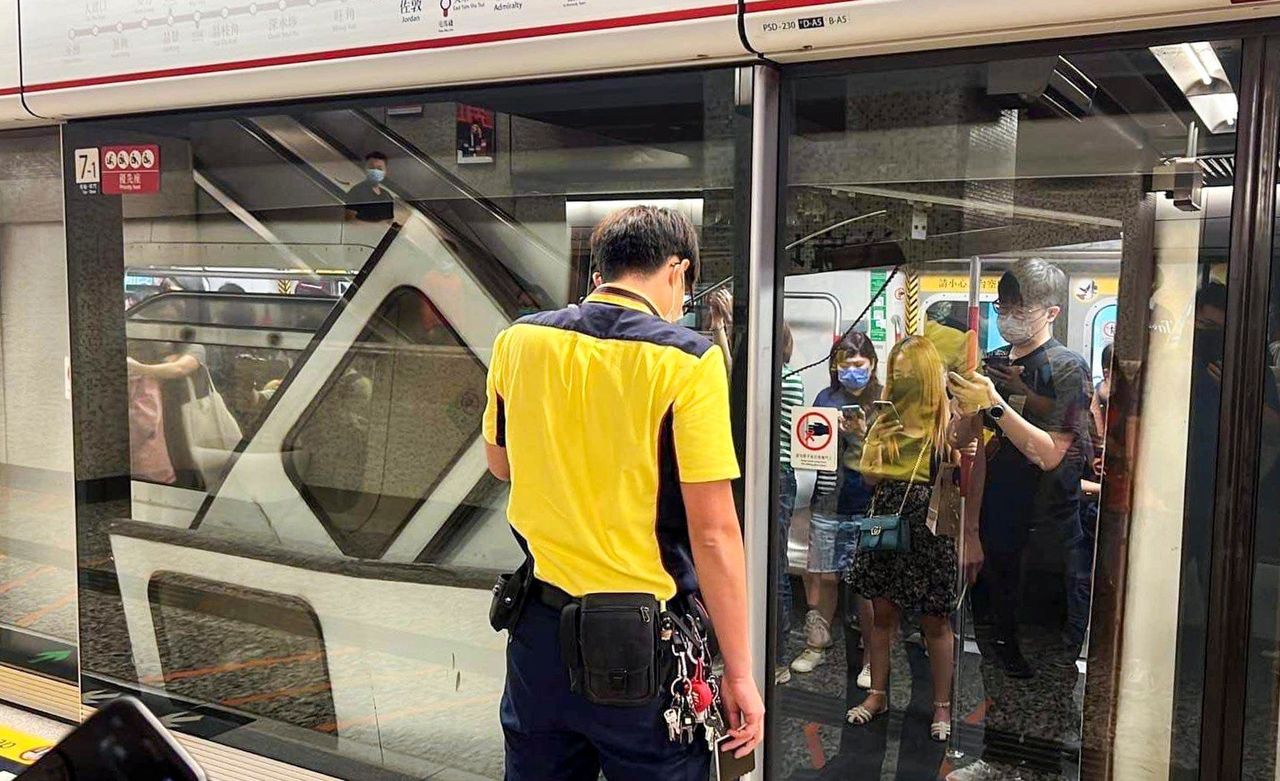 Ripped off doors on a train carriage after it derailed heading into Yau Ma Tei station in November. The incident caused widespread disruption on the line.
The incident closed down services on part of the Tsuen Wan line for the rest of the day.
The railway service announced hours after the second incident that it would carry out a review of its asset management and maintenance regime.
The bureau said the panel would "closely oversee" the review from a regulatory perspective, including the appropriateness of its scope, methodology and procedures, recommendations and implementation plans.
Officials added the panel would also monitor the railway operator's assessment of potential risks in different areas of the railway network, including the development of appropriate inspection and maintenance schedules.
The panel will be headed by Wai Chi-sing, a former permanent secretary for development (works).
Other members are Warren Chim Wing-Nin, an aircraft engineer, Lee Kang-kuen, a professor in the Department of Electrical Engineering at Polytechnic University, and the government's director of electrical and mechanical services, Eric Pang Yiu-hung.