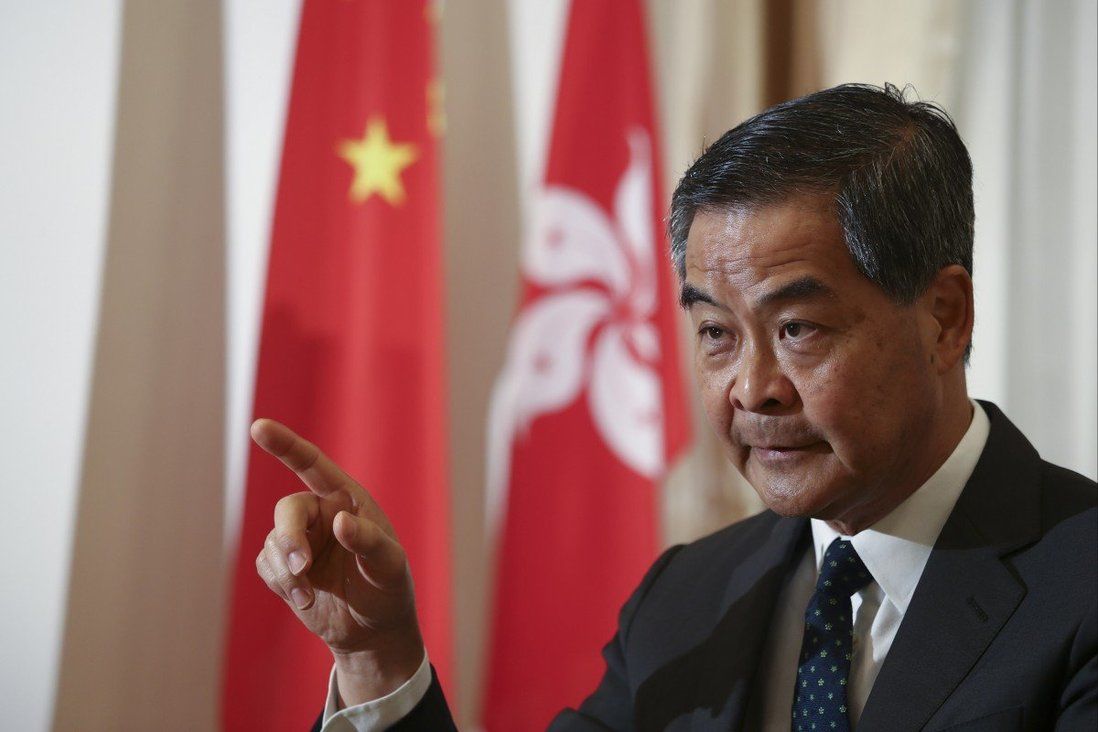 Hong Kong government must be bolder after electoral overhaul
He also advises incoming lawmakers to reconcile their different views, saying that '90 legislators have 90 different opinions'.
A former Hong Kong leader has called on the government to be bolder in pushing for reforms following Beijing's overhaul of the electoral system to ensure only "patriots" held power.

Speaking a day ahead of Sunday's Legislative Council poll, former chief executive Leung Chun-ying – a contender for head of the newly empowered Election Committee – said he expected the lawmaking body to become more effective following the political revamp.

"That's why I hope the [Hong Kong] government can be bolder in pushing ahead with reforms and plan earlier in proposing bills, as the initiative often lies with them," he said in an interview with Speakout HK, a pro-Beijing news platform founded by his supporters.

Leung said that although the city had an executive-led system, elected legislators should provide more suggestions and comments on reforms, and support the government in solving pressing issues such as the city's shortage of affordable housing.

Leung also waded into the debate surrounding the electoral overhaul – which critics have branded an attempt to quash dissent – arguing that Hong Kong's style of democracy could not be compared with that practised elsewhere on a national scale.

"If we need to compare the electoral system with Western countries, we can only compare cities with cities. We are a city. Although we are a special administrative region with a high degree of autonomy, we are not an independent country," he said.

"Therefore, we can only compare the electoral system under Hong Kong's democracy with London's electoral system under London's democracy … I believe that this is more appropriate."

He went on to encourage incoming lawmakers to put their heads together and reconcile differing opinions. "Otherwise, it would be hard for the [Hong Kong] government to take their advice, as 90 legislators have 90 different opinions," he added.

Leung said he hoped Hong Kong could finally implement long-shelved legislation under Article 23 of the Basic Law, which requires the city to pass its own national security law. Beijing imposed a separate national security law on Hong Kong in 2020, but the last attempt to enact local legislation under Article 23 was scuttled by massive protests.

"We have high-quality candidates in this election … I hope that they can get into Hong Kong society and gain the residents' trust," said Leung, who is also a vice-chairman of the Chinese People's Political Consultative Conference, the nation's top political advisory body.

"Apart from discussing Hong Kong's local issues, they could also look beyond the Shenzhen River and see how Hong Kong can coordinate and support the country."

Leung, along with his predecessor Tung Chee-hwa, is seen as one of the front runners for the newly created post of chief convenor of the powerful Election Committee, a role that would represent the central government in solving any problems that might arise during elections.