Sha Tau Kok, one of the last settlements to form part of a regulated border zone established in 1951, allows tourists to apply for permits to access select areas.
An isolated historic town located on the border between Hong Kong and mainland China opened its doors to tour agencies as part of a pilot scheme that launched on Friday to promote eco-tourism and local culture.

As one of the last remaining settlements in the Frontier Closed Area, a regulated zone first established in 1951 to prevent illegal immigrants from crossing the border, access to Sha Tau Kok was previously subject to restrictions for non-residents.

The site is also part of the Northern Metropolis Development Strategy, a blueprint laid down by Chief Executive Carrie Lam Cheng Yuet-ngor in her policy address last year which aims to transform several rural areas near the border with Shenzhen into an economic and residential hub that could house up to 2.5 million people.

The launch of the pilot scheme to open up select areas of the town to tourists came as Lam and several government officials attended the opening of the new Sha Tau Kok pier on Friday.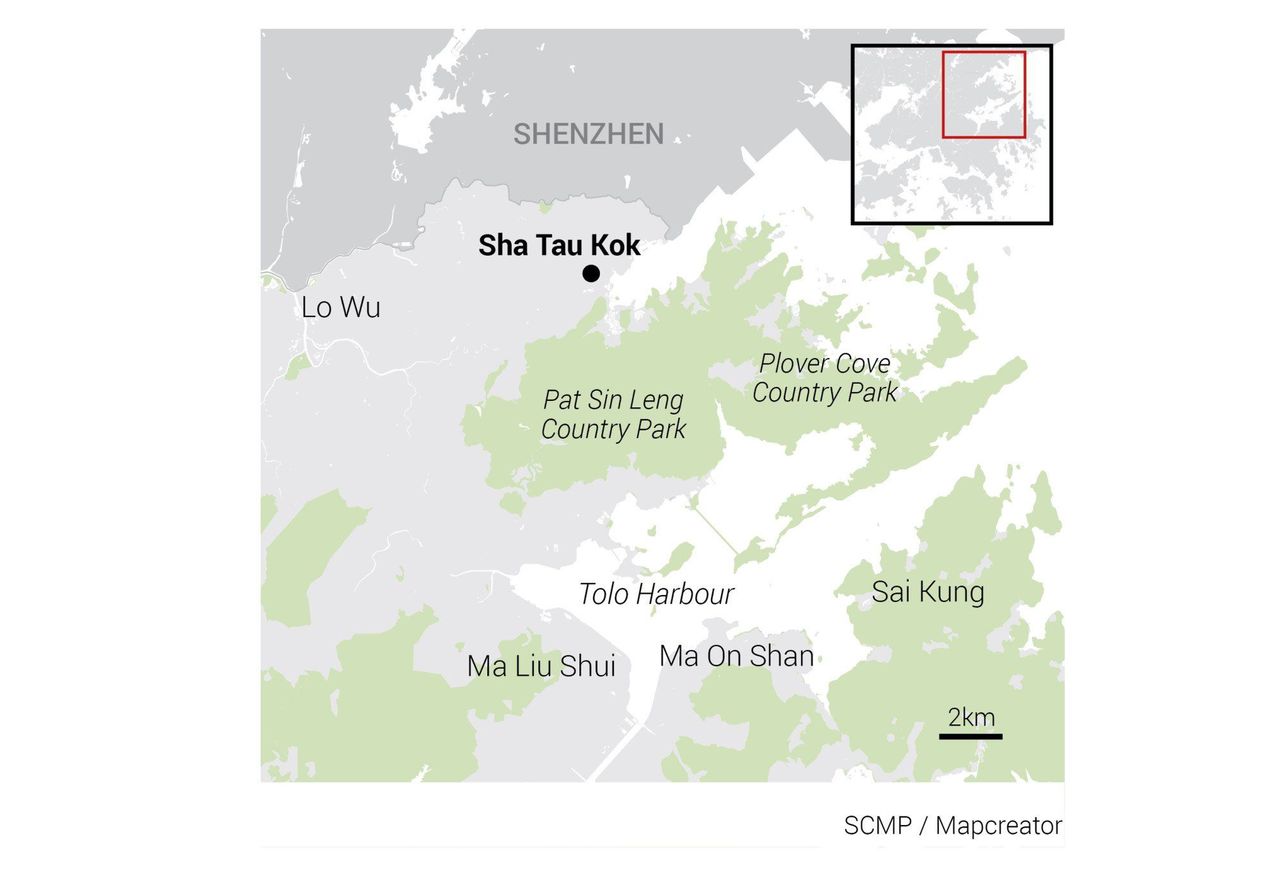 Lam said the pier's opening was part of a bid to provide attractions where people could visit and take selfies, with the move aimed at promoting eco-tours and local culture, as well as to facilitate the development of the Northern Metropolis.

"We have finally achieved partial opening of the Sha Tau Kok area for tour groups to enter, so they can take a boat from Sha Tau Kok pier to outlying islands such as Lai Chi Wo and Kat O for sightseeing," she said.

Under the tourism initiative, visitors can join guided tours to access areas such as a multipurpose car park which is converted into a bazaar on weekends and public holidays, as well as the new pier.

Measuring 280 metres in length, the pier is the longest in Hong Kong. The landing also features colourful paintings depicting the culture and history of Sha Tau Kok, largely produced by local primary school pupils and elderly residents.

The pier will also ensure quicker access to the historic Hakka village of Lai Chi Wo, with visitors able to reach the area in half an hour.

In the past, the more than 300-year-old walled settlement could only be reached via Ma Liu Shui Public Pier, a journey that takes up to 1½ hours.

Security Bureau undersecretary Sonny Au Chi-kwong said the scheme's six-month duration would give it time to assess the impact of opening up on the local community as well as security arrangements.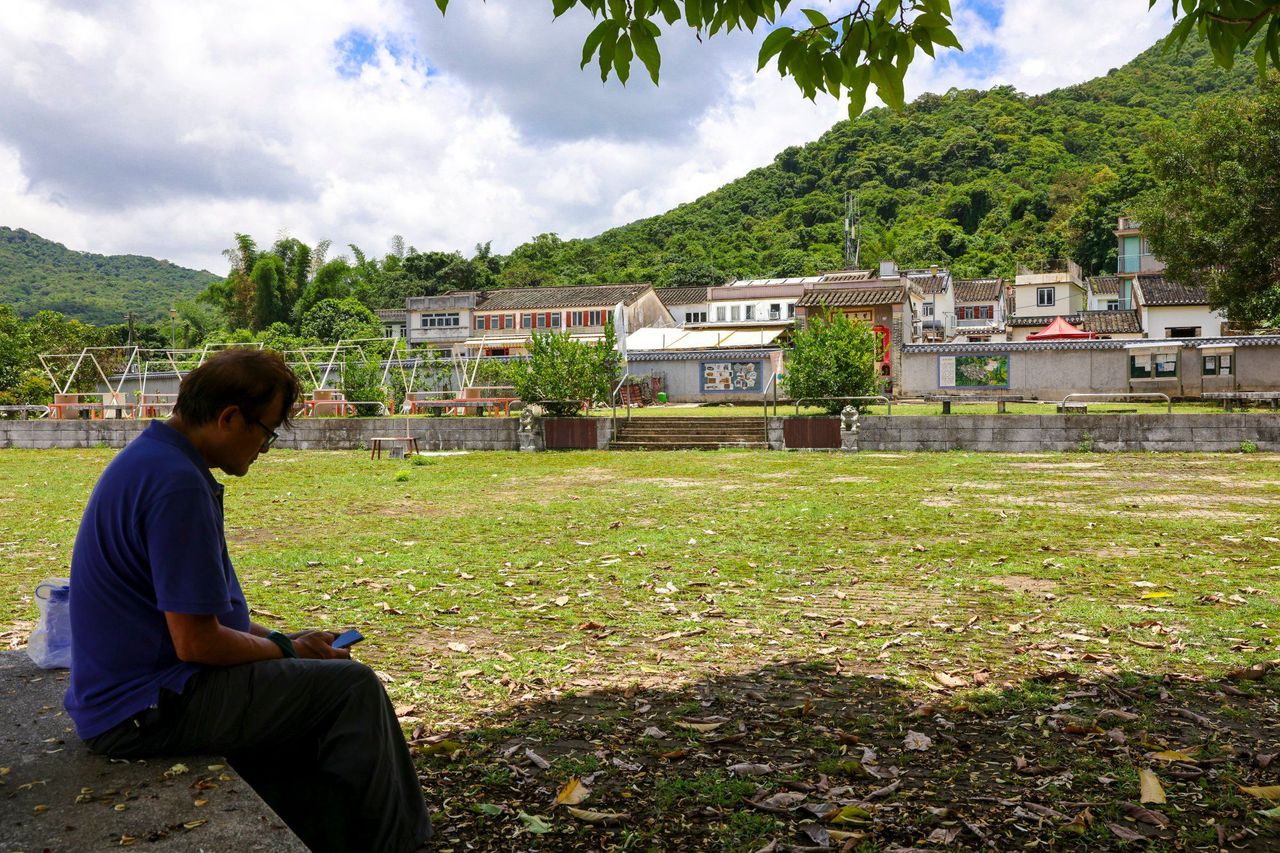 The opening of the Sha Tau Kok Pier will grant tourists quicker passage to the walled Hakka village of Lai Chi Wo.

"The issue of the Frontier Closed Area is the responsibility of the bureau, so we have to conduct this pilot scheme to learn about the possible consequences of opening up," he said. "We will have a review and formulate further plans for further relaxation."

He said permits would only grant tourists access to select locations in the border town.

But he added there was no plan to open restricted access to Chung Ying Street, a stretch between Hong Kong and Shenzhen overseen by both jurisdictions, on the grounds of law enforcement challenges.

Designated tourism sites include the new car park unveiled by the bureau, which was built six months ago and can house 16 temporary shops for locals to sell handicrafts, souvenirs and food on weekends and public holidays.

Lee Koon-hung, chairman of Sha Tau Kok district rural committee, welcomed the launch of the pilot scheme and said he hoped more parts of the border town could be opened up to visitors in the future.

"Sha Tau Kok is not as well known to Hong Kong people because it's been closed off for so many years, so I believe most of them haven't been here. I hope they will realise the town has many great spots, with easier access to Lai Chi Wo and other outlying islands," he said.

"We were initially worried about the impact on the local community, but we wanted to take this first step to allow local tourists to come in before assessing the impact."

Trips to Sha Tau Kok are currently limited to two sessions per day, with up to three local tours allowed to enter the town per session, the bureau said, with each group allowed a maximum of 30 people, including guides and drivers.

According to the Travel Industry Council, 26 tour agencies will conduct trips to Sha Tau Kok in the first three months of the scheme from June 18 onwards, with prices ranging from HK$299 to HK$488 (US$38 to US$62) per person.

Tour highlights will include Lai Chi Wo, Lau Shui Heung Reservoir in North District and a visit to Crooked Island.