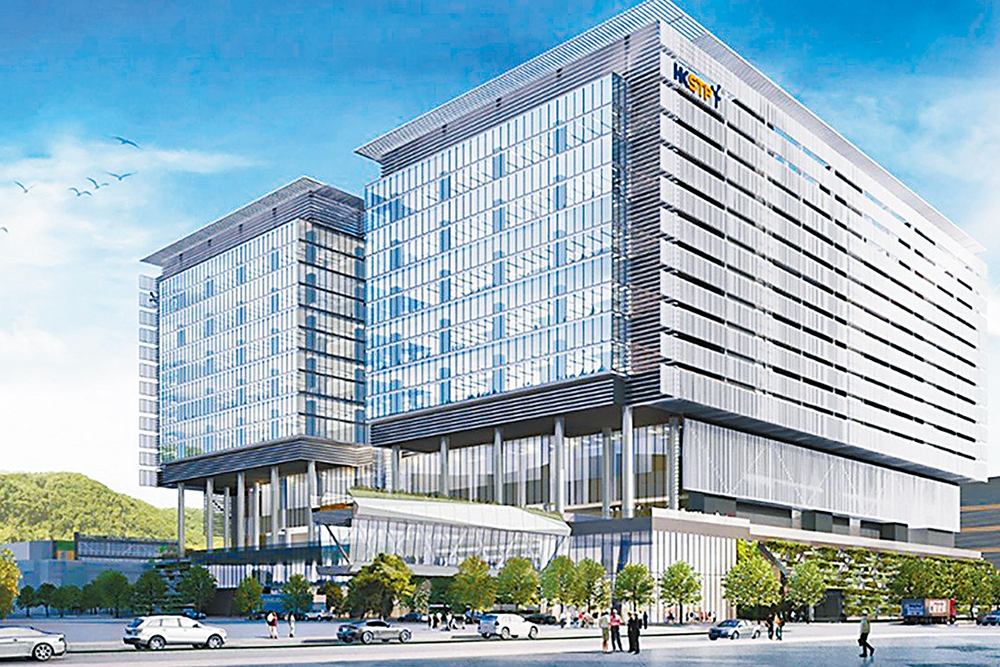 Hong Kong first Bio-chip to be mass produced in HKSTP's complex in 2022
Hong Kong Science and Technology Parks Corporation (HKSTP) has been empowering technology advancement in Hong Kong since 2001. Over the years, its premises in Hong Kong Science Park, InnoCentre and three industrial estates have helped generate numerous innovations.
Yet, the main difficulty for commercializing them is the absence of local advanced manufacturing that owes to the shortage of land and the lack of critical support. In the past, innovative ideas in Hong Kong would have to rely on foreign manufacturing to produce. Such cross-border dependency becomes increasingly vulnerable under the on-going US-China tech war. HKSTP's latest initiative, a new world class multi-storey complex, Advanced Manufacturing Centre (AMC) is expected to fill the gap next year.

Located at Tseung Kwan O Industrial Estate, the 1.1 million square feet purposedeveloped AMC acts as an 'oasis' for high value-added manufacturing to settle. The spacious facility helps industries remove obstacles on commercialising innovations and expanding capacity. Sanwa BioTech which invents and produces the first Biochip in Hong Kong for rapid diagnostic test receives an excellent recognition in tender assessment and would be allocated a premise of more than 80000 square feet and a confirmed subsidy of 51 million dollars. This would enable the company to build dozens of automated advanced production lines for its Point-Of-Care Testing platform.

Sanwa BioTech also receives critical support in AMC in terms of logistics, warehousing, prototyping, low-volume assembly and clean room enabled space. By making high valueadded production facilities accessible, AMC advances Hong Kong's reindustrialisation.