Hong Kong's health secretary says restaurant staff can discuss arrangements with bosses while education chief notes schools have basic pandemic guidelines to follow.
Two Hong Kong ministers have urged employers and schools to provide separate eating spaces for those undergoing home medical surveillance under eased quarantine rules, but a health expert has called for such "amber code" residents to be barred from all high-risk venues to lower Covid-19 transmission risks.

A new health-code system, implemented alongside relaxed quarantine arrangements for arrivals that take effect on Friday, will use a red code on the government's "Leave Home Safe" app to identify infected patients.

Uninfected people undergoing "home medical surveillance" from Day 4 to Day 7 in the city will get an amber code, allowing them limited movement.

Those with the amber code are allowed to go to work, school and shops as well as to take public transport. They can enter high-risk areas such as restaurants, gyms, bars and schools if they work or study there, as only amber-code patrons are banned.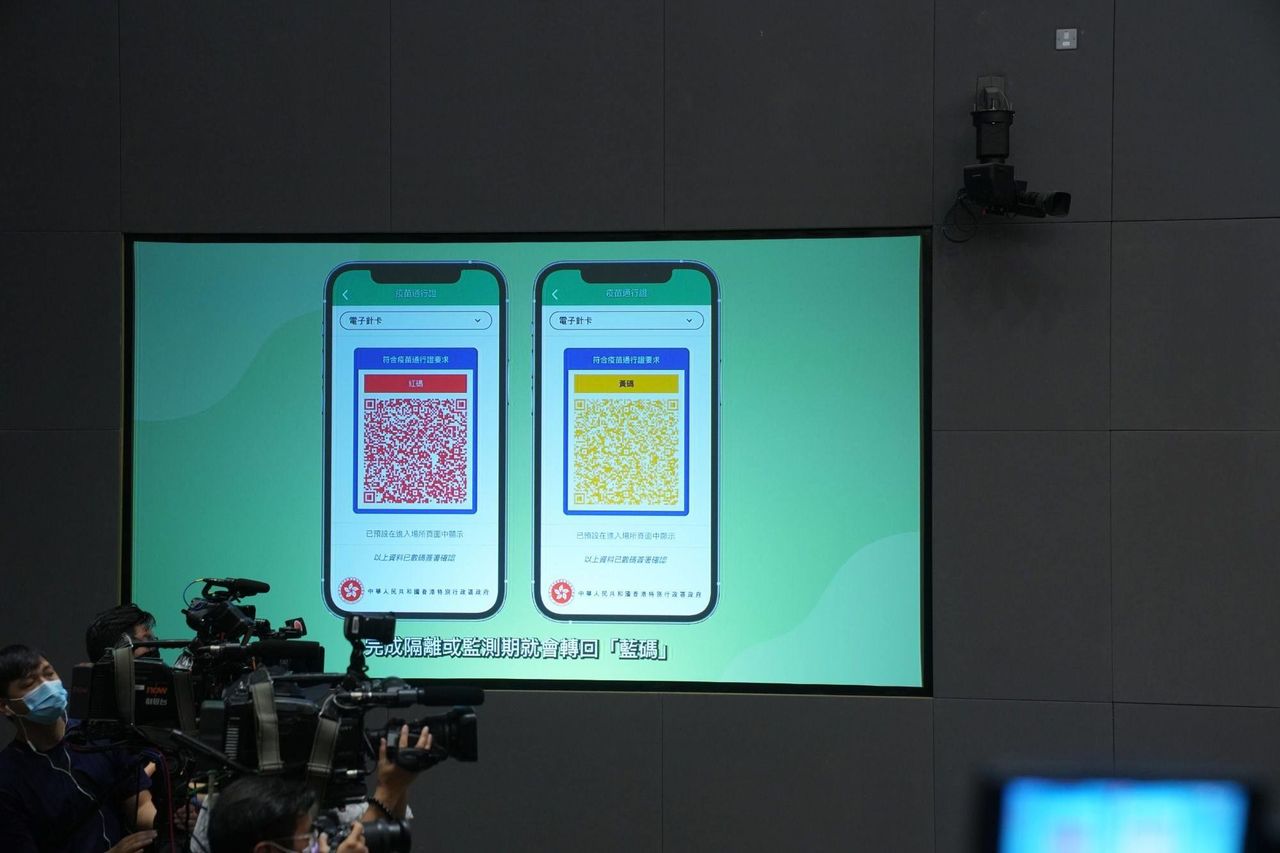 The new system will have a red health code for infected patients and amber for those under home surveillance.

Without issuing specific guidelines for employers, Secretary for Health Lo Chung-mau on Tuesday said restaurant staff could discuss arrangements with their bosses, as it was difficult for his bureau to examine each case individually.

"If employees are eating, they must eat alone at a place with no other person, this will lower the infection risk," Lo told a radio programme.

The Education Bureau also has not yet issued guidelines on how schools should handle students and staff with amber health codes.

Secretary for Education Christine Choi Yuk-lin said students were allowed to attend classes while under home medical surveillance, and there were basic pandemic guidelines for schools to follow.

Choi urged students with an amber code to declare their status to schools and conduct daily rapid antigen tests. She added that if full-day activities were involved, "schools should make special arrangements for 'amber-coded' students such as placing partitions when they eat lunch".

Polly Chan Shuk-yee, principal of the Yaumati Catholic Primary School (Hoi Wang Road), said her school would refer to the existing guidelines from health authorities and the bureau in the absence of an update to requirements, which include measures such as daily rapid antigen tests.

She noted that her school required pupils to wear masks during classes. They were also told to remain in their seats and to use a protective plastic barrier when they ate during recess, with students deemed at risk placed in another room.

Chan said these measures could be extended to students with an amber code if further guidelines were not issued.

"We won't separate them in classes as they do not take off their masks," Chan said. "We will only do this when they eat as they have a chance to remove their masks."

But not all schools have such plans. Students issued with an amber code would be advised to stay at home for online learning instead of returning to campus for classes, said Chu Wai-lam, vice-chairman of the New Territories School Heads Association.

Those who did return to campus would still be required to take a rapid antigen test, while the school would reduce the students' contact with their peers by arranging a separate dining area, and suspending them from extracurricular activities, he added.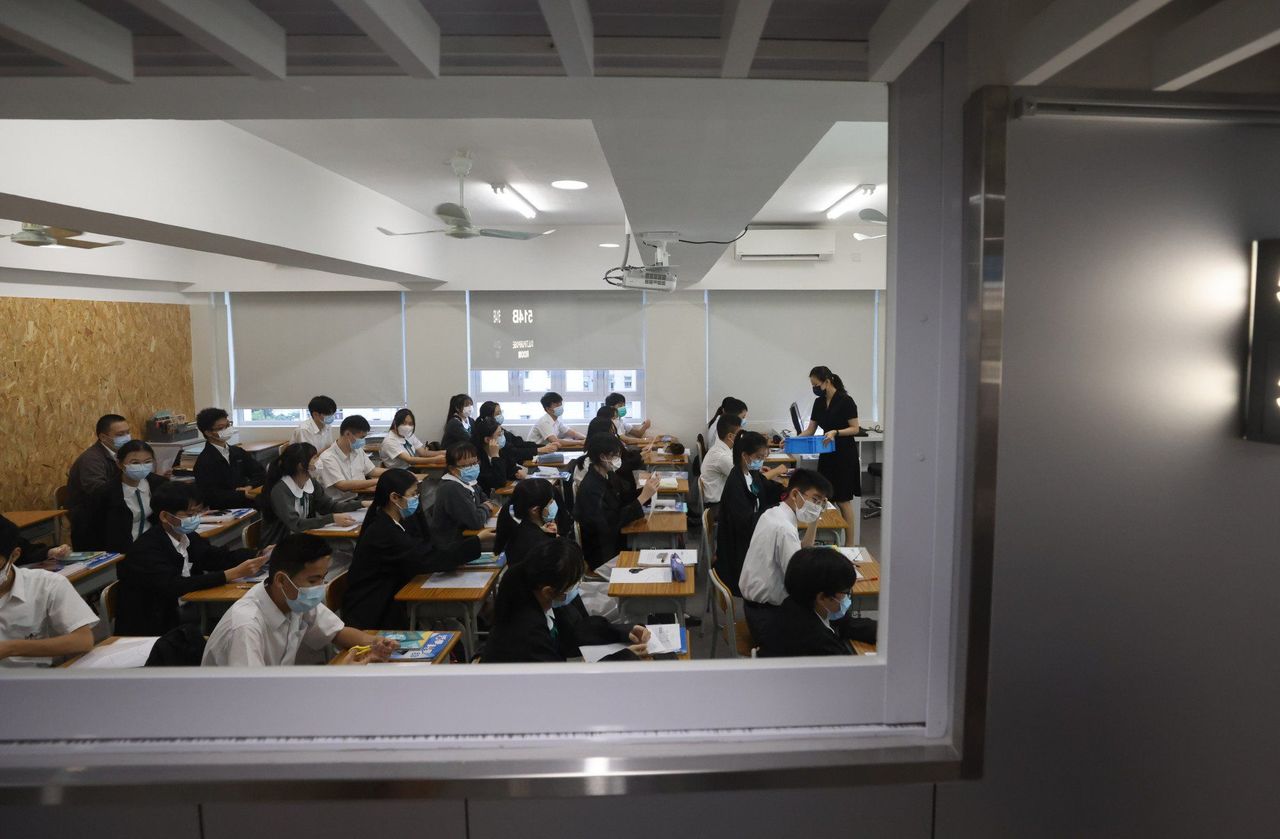 Students can still attend school with an amber code.

Respiratory medicine expert Dr Leung Chi-chiu warned that allowing those with amber codes into crowded venues might increase the chance of a superspreader event, especially with the Omicron variant Ba.5 dominant overseas.

He urged the government to ban employees and students with amber codes from entering high-risk venues such as restaurants, bars and schools.

"We have spent an enormous amount of effort to prevent outbreaks in these high-risk venues, but there were still outbreaks," he said. "In this case, why must the government unnecessarily introduce additional risks."

Leung suggested that students and employees with amber codes stay at home during their four-day home medical surveillance period instead.