Firefighter Leung Chi-wang tells of moment he found survivor trapped in rubble of destroyed flat building.
Hero Hong Kong firefighter Leung Chi-wang on Monday relived the moment he found a Turkey earthquake survivor trapped in the rubble of what had been a block of flats.

Leung said he made his way out of the wreckage and alerted paramedics to move in to assess the casualty, the first rescued by the 59-strong Hong Kong team sent on a mercy mission to the ravaged country.

"I had to back out to let paramedics carry out comprehensive checks on the severity of [the survivor's] injuries," the acting senior firefighter explained.
"After their checks, it was reported that the person was breathing with stable vital life signs and only scratches on their head."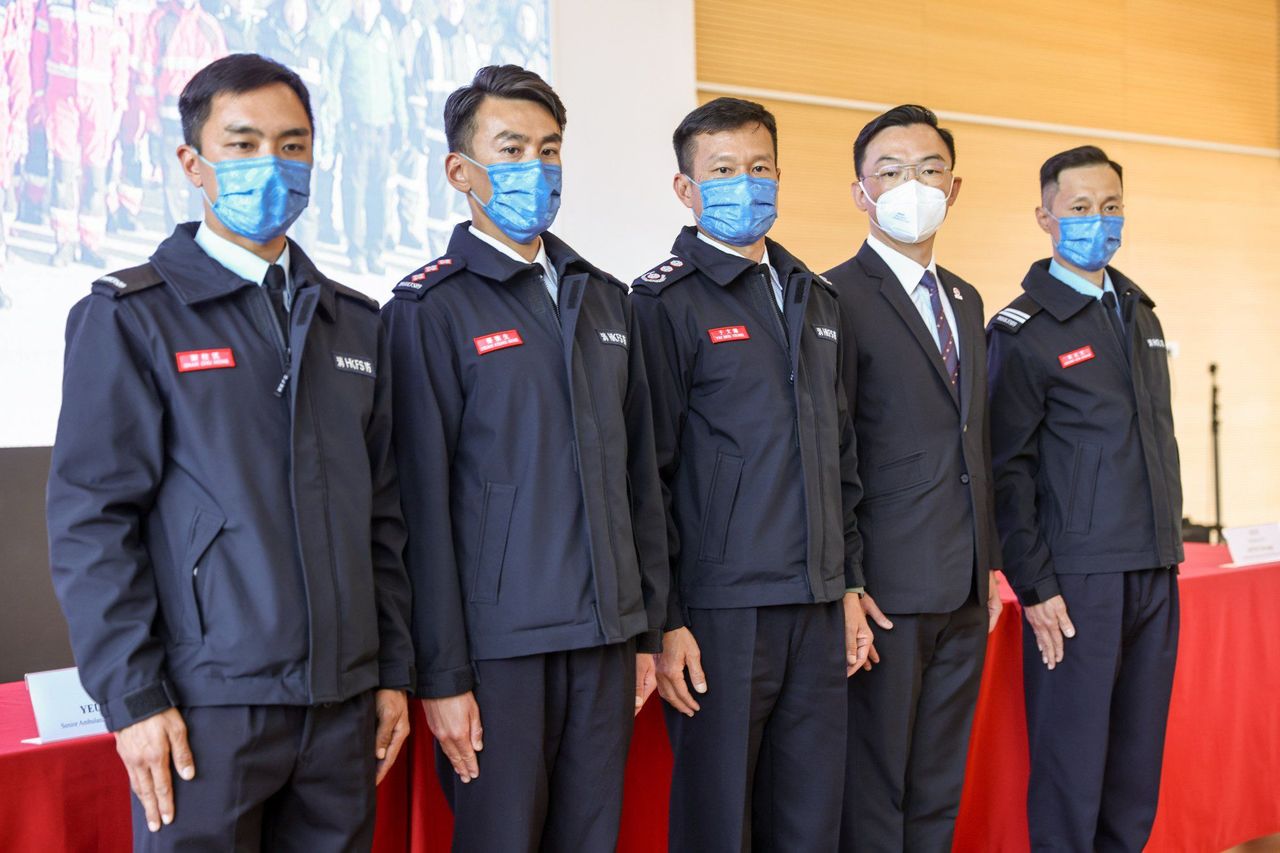 Hong Kong rescue team members Chan Chu-hong, Yeung Keung-sang, Yiu Men-yeung, Ernest Chu Man-lung, and Leung Chi-wang.
Leung said he returned to the wreckage to put the casualty, found in the province of Hatay on February 11, on a spinal board before his team members met him at an opening to carry them to safety.
Leung was speaking as he and fellow team members attended a special lunch organised by Chief Executive John Lee Ka-chiu to mark the group's return home after about a week on duty in Turkey.
The Hong Kong team pulled four survivors out of the rubble – and also had the sadder task of recovering six bodies.
Lee said the city squad's efforts were professional.
"During the lunch, members of the team shared their memorable experiences in Turkey as well as the perilous rescue process. Even though I did not experience the scenario myself, I can imagine how treacherous it must have been," Lee said on social media after the event.
The team, which also included two springer spaniel rescue dogs and eight tonnes of equipment, joined its mainland Chinese counterparts in Turkey after the country was hit by a 7.8-magnitude earthquake two weeks ago.
The disaster has killed more than 46,000 people.
After they were feted in Beijing, the Hong Kong group was given a hero's welcome when they returned to the city last Friday, where Lee greeted them at the airport.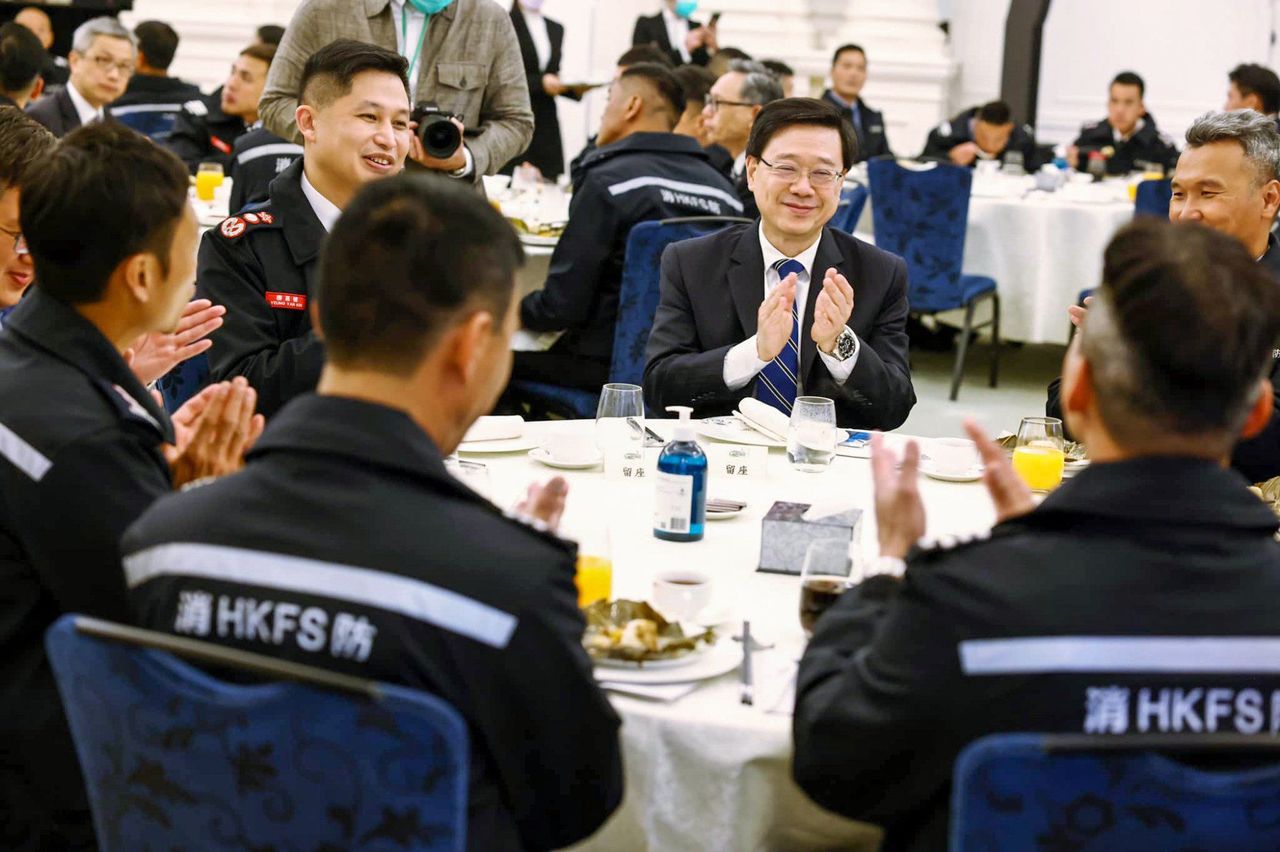 Hong Kong Chief Executive John Lee hosts a reception at Government House for the Hong Kong rescue team on Monday.

Team commander Yiu Men-yeung on Monday said the group had learned a lot from its mainland counterparts about the use of technology, strategic planning and operational techniques.

"At the end of the day, we were able to gain lots of precious experience and insight from this operation, as our performance, capacity and efficiency were tested," Yiu said.

Yiu added that the team had deployed drones to assess the environment and used the footage to construct 3D models of the site, as well as used thermal imaging cameras to help detect survivors.

"Our team members slept on mats, so they felt the cold at night, whereas the mainland team built bunk beds at the site," Yiu said. "Our teams are similar in terms of equipment, but when it comes to rescue experience and operational details, they are a lot more thoughtful."

Yiu also revealed that a clinical psychologist was asked to brief team members on possible stress responses before the journey in a bid to help them cope with anxiety caused by a demanding mission in a dangerous and unfamiliar environment.

He added he planned to organise joint drills with rescue services on the mainland to improve the ability of Hong Kong teams to adapt to unfamiliar surroundings.