Financial Secretary Paul Chan says allocation of resources to help affected business sector to be regularly assessed. Lawmakers Tommy Cheung and Bill Tang also urge government to offer cash subsidies.
Hong Kong's finance chief has promised to consider offering "appropriate" support to help businesses weather the looming economic slump amid an emerging fifth wave of infections sparked by the Omicron coronavirus variant.

Two lawmakers, separately representing the interests of employers and employees, also jointly urged the government to offer cash subsidies.

In his weekly blog post on Sunday, Financial Secretary Paul Chan Mo-po said the recent surge in Omicron cases had hit the positive economic sentiment that had been brewing since April 2021.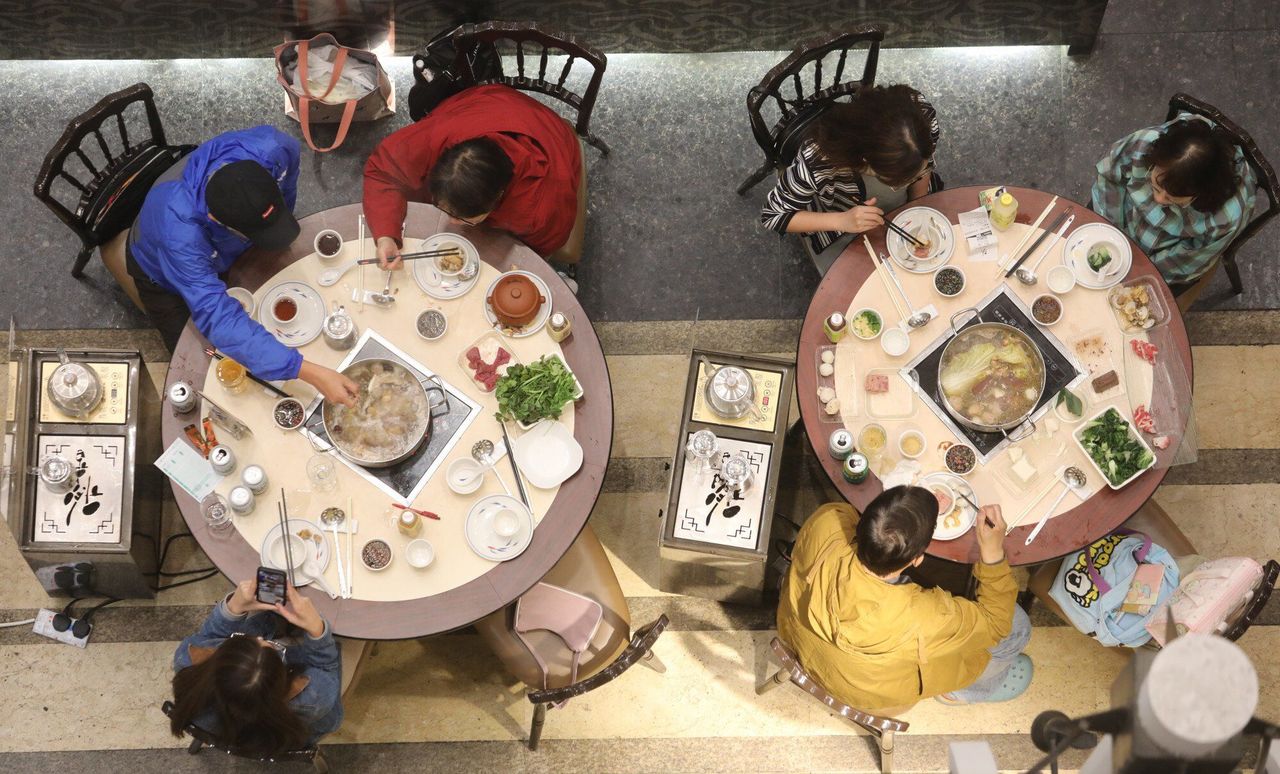 Evening dining at restaurants is banned for two weeks under the latest round of restrictions.

"It is unfortunate that there comes the fifth wave of the epidemic now and the Lunar New Year holiday is also coming. Workers, operators, various trades, as well as the overall economy, will certainly be hit," Chan wrote on his official blog.

"How to make use of, and allocate, resources in a proper manner in order to offer appropriate support will be one of the focuses that has to undergo continuous dynamic analyses and assessments," Chan concluded, but did not elaborate.

Chan also warned the global economy was full of uncertainties and this would also bring about "challenges" to Hong Kong's economy this year. He is expected to give his economic forecast for 2022 and announce the city's fiscal performances in 2021 in his annual budget speech next month.

Chan said he would also take into account factors such as the global pandemic situation, supply-chain bottleneck, increases in prices of commodities, and the resulting adjustments in monetary policies by central banks in the West when making his 2022 forecast.

In a blog post on January 2, Chan had previously expected the city's economic growth to reach 6.4 per cent in 2021, marking a recovery from two years of recession. He had predicted the Hong Kong economy to "stay on a growth track" in 2022 but also warned "the breath, depth and pace of recovery" were uncertain.

Hong Kong's economic recovery became more entrenched in the third quarter, with the revival of global economic activity and stable local epidemic situation. Real gross domestic product grew by 5.4 per cent year-on-year in the third quarter, following a 7.6 per cent growth in the second quarter.

The latest jobless rate was 4.1 per cent, the lowest since the period between December 2019 and February 2020, which had reached 3.7 per cent.

However, the emerging fifth wave of Covid-19 infections prompted the government to introduce tough anti-epidemic measures, such as a two-week ban on evening dining at restaurants. Some types of businesses including bars, bathhouses and gyms were also ordered to close for that period.

Chan on Sunday urged people to get vaccinated, noting that more than 20 per cent of residents had not taken even the first dose.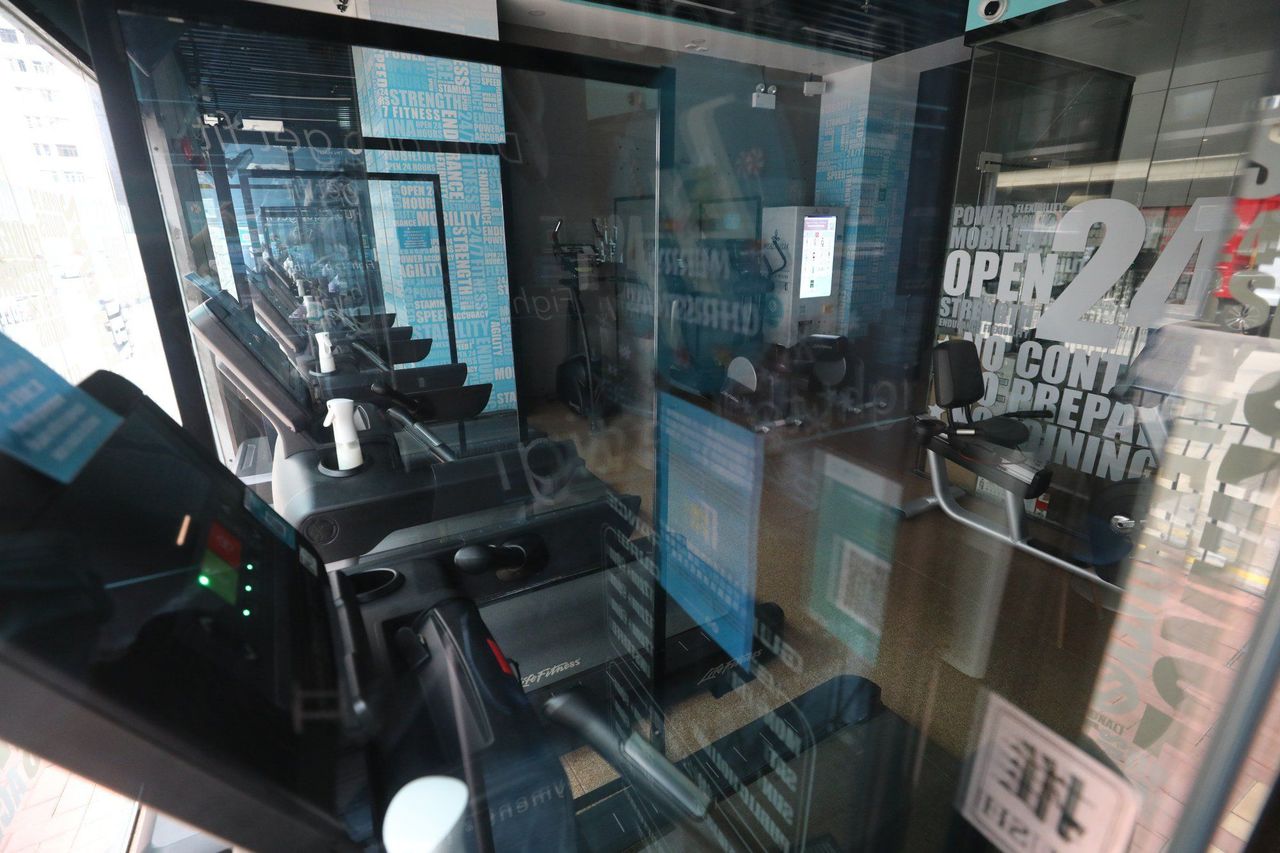 Gyms are among certain types of businesses ordered to close for two weeks.

Separately in a radio interview on Sunday, Liberal Party legislator Tommy Cheung Yu-yan, who represents the catering sector and also sits on the government cabinet, said the industry could lose business worth more than HK$5 billion (US$641,180) because of the dine-in ban.

Cheung asked the government to offer financial assistance to restaurants according to their floor areas.

"I would assume quite a large number of restaurants will be closing if there is no government subsidy," Cheung warned, adding he hoped the government could submit funding proposals to the Legislative Council finance committee as soon as possible.

Unionist legislator Bill Tang Ka-piu, of the Federation of Trade Unions, meanwhile, estimated some 700,000 to 800,000 employees were affected by the latest restrictions, many of whom had to take no-pay leave.

Tang also called on the government to offer subsidies to workers directly.

"Most important is for the support to come quickly," Tang said. "Employers and operators have their own concerns and they would fight [for government assistance]. But they cannot fight [for] it on behalf of the workers. We hope some money could be directly allocated to workers."

The government launched an employment support scheme in 2020 to help businesses stay afloat amid the pandemic. The scheme aimed to provide subsidies so employers could pay staff wages and retain employees who might otherwise be made redundant.

But there were criticisms some employers had abused the scheme and not fully used the subsidy to pay workers.