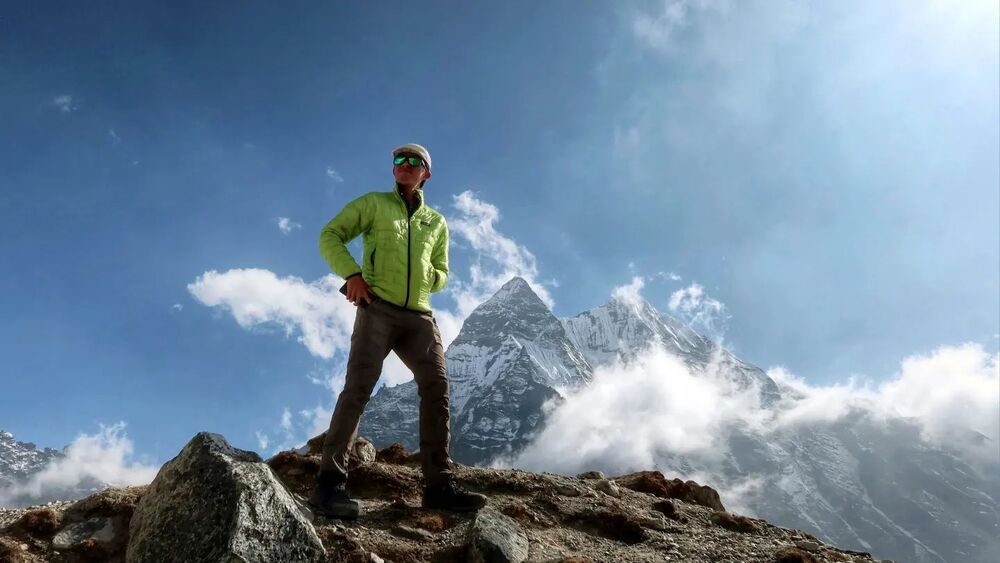 Hong Kong father and son nail Mt Everest summit push
Veteran climber John Tsang Chi-sing and his son Bob reached the top of Mount Everest, the earth's highest mountain above sea level, on Thursday morning, with the 18-year-old son becoming the youngest Hongkonger ever to achieve this milestone.
It is also the fourth time that John, 49, scaled the earth's highest mountain at 8,849 meters.

He took the southern slope from Nepal three times and the north slope from Tibet once, making him the first Hongkonger to conquer Everest from both the north and south slopes.

They became Hong Kong's first father-and-son duo to ever reach Everest's top.

John and Bob left Hong Kong for Nepal on March 8 and started their journey on May 8 after two months of height adaptation and training, during which they climbed three other nearby mountains -- each over 6,000 meters in height.

They started from the South Base Camp in Nepal at 5,364 meters and headed to Camp 2 and then Camp 4 South col at 7,906 meters on Wednesday.

They continued their journey in the early hours on Thursday in the dark, climbing over the Hillary Step, and successfully reached the peak at 9.35am local time.

Congratulations soon poured in for the father and son on their fantastic achievement, while fellow climbers bid them safe wishes on returning from the peck to the base camp.

Going back to the Everest Base Camp, a Hong Kong couple, Wong Yim-leung and Stella Ho Suk-chu are also waiting for better weather and preparing for a summit push.

If they succeed, they will become the city's first-ever couple to successfully scale Mount Everest.