Hong Kong fast-food operator Fairwood Holdings' expansion plans are being hindered by recruitment difficulties.
Hong Kong fast-food operator Fairwood Holdings' expansion plans are being hindered by recruitment difficulties.

"Currently … it is hard to hire [people]," Dennis Lo, Fairwood's executive chairman, said on the sidelines of Fairwood's 50th anniversary briefing. "Now the biggest problem for opening branches is not the shops, but difficulties with recruitment."

The company had 160 eateries in Hong Kong as of September 30, including 148 fast-food and 12 speciality restaurants. These include three ASAPs, five Taiwan Bowls, three The Leaf Kitchens and one Kenting Tea House. The firm also has 22 eateries in mainland China

Fairwood aims to open eight to 10 branches every year in Hong Kong, Lo said. "Now we keep increasing the number of staff. [We are currently] short of several hundred people," he added. "But we hope to overcome it and open more branches. Rents have fallen, but that does not offset the increase in salaries."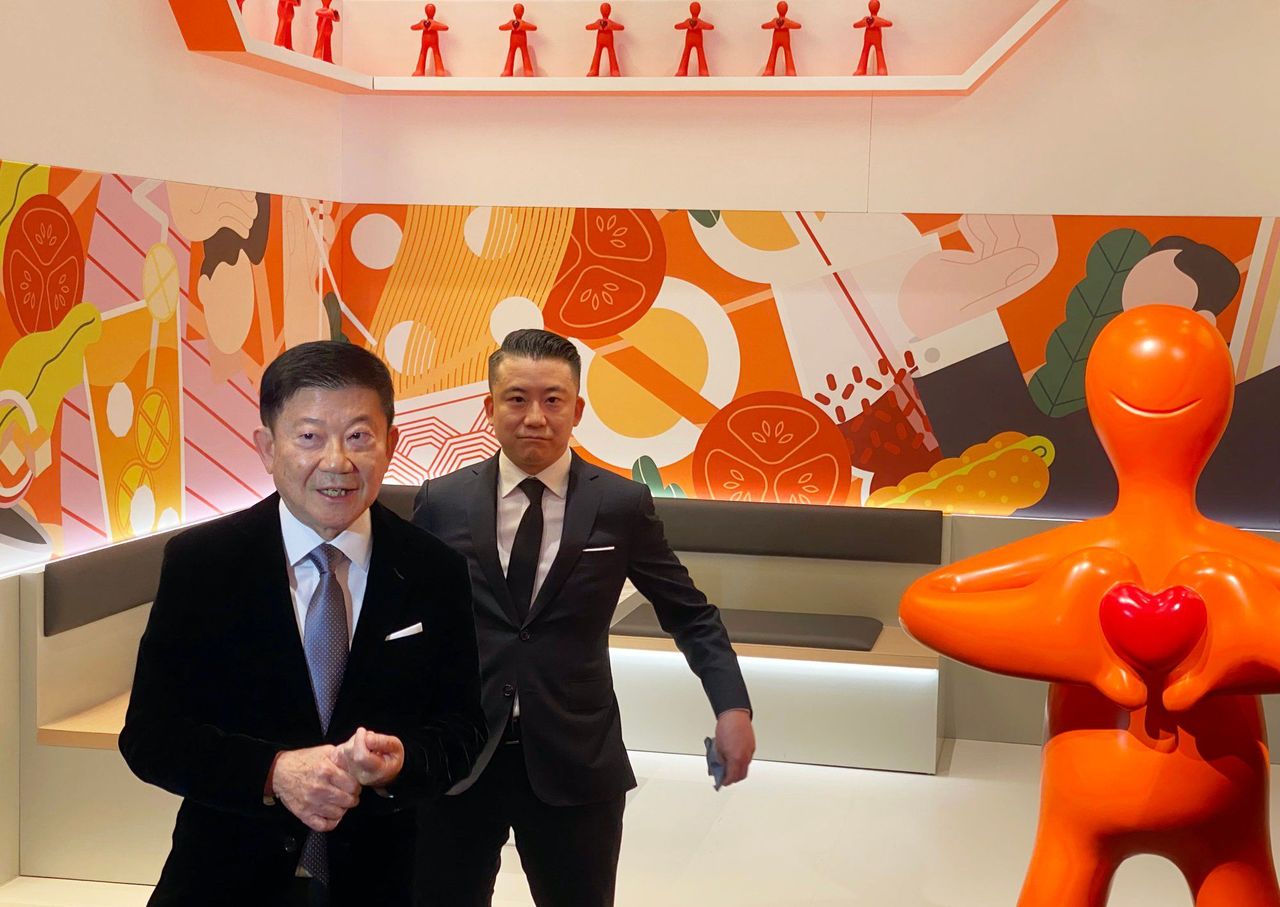 From left, Dennis Lo, Fairwood Holdings' executive chairman, and Francis Lo, its executive director and CEO.
Lo's statements come a week after the Hong Kong government announced the biggest easing of its
Covid
-19 regime since the pandemic hit almost three years ago. It will now allow arriving travellers who test negative free movement in the city and will end the use of the "Leave Home Safe" risk-exposure app. Moreover, earlier this month, John Lee Ka-chiu, Hong Kong's leader, pointed out that quarantine-free travel to mainland China next year was a possibility.
Covid
-19 is the biggest challenge the firm has faced over the last 50 years, Lo said. The 2003 outbreak of the severe acute respiratory syndrome (Sars) also hit hard, but Sars had a short duration. This time, "the duration was too long. The rules … were hard to adapt", he said, adding that the worst "has passed".
The unemployment rate in Hong Kong's catering industry currently stands at more than 5 per cent, and it should be easier to hire people than normally, said Alexa Chow, managing director of recruitment consultant ACTS Consulting.
"However, the [recent] wave of emigration will naturally affect manpower supply and push up wages," she added.
Sale have increased, but Fairwood's speciality restaurants made losses as they took a bigger hit from lower dinnertime sales, said Francis Lo, Fairwood's executive director and CEO.
Fairwood's profit for the six months ending September 30 sank 18.4 per cent to HK$42.8 million (US$5.5 million), according to its exchange filing on November 29.
The company plans to open a new brand of restaurants, at a higher price point in a shopping centre in the fourth quarter of 2023, it said on Monday.