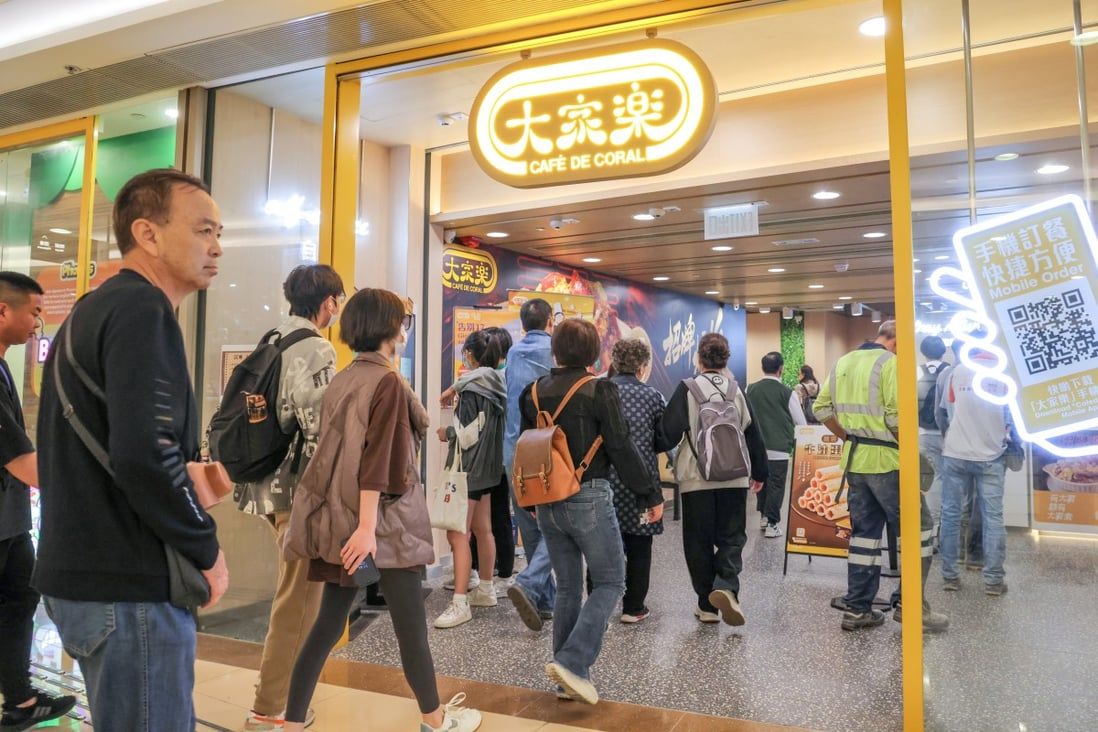 Hong Kong fast-food chains become go-to place for mainland Chinese budget tours
Established eatery chain Café de Coral offering bookings for mainland tour groups after overcrowded streets outside popular restaurants prompt complaints.
Fast-food restaurants across Hong Kong have become hotspots for budget tours from mainland China, as the city's catering sector struggled to offer affordable options to accommodate a surge in visitors from across the border.

Established eatery chain Café de Coral was among those capitalising on the trend as it offered advance bookings for the tour groups, which have increased after the city fully resumed cross-border travel with the mainland earlier in the year.

A Post reporter at 11.45am on Monday observed two mainland tour groups of about 30 people each being guided from their coaches and taken to Grand Waterfront Plaza, a shopping centre in To Kwa Wan, where they dined at the site's Café de Coral outlet.