Housing Authority attributes the rise from 5.7 years previously to the coronavirus pandemic.
Hong Kong families are facing their longest wait in more than 20 years for a public flat, with an average mark of 5.8 years, the Housing Authority has revealed.

The authority attributed the increase in the waiting period in the first quarter of 2021, from 5.7 years previously, to the coronavirus pandemic.

In 1999, families had to wait six years for a flat, and the authority said the increase in the figure issued in the final quarter of last year had been caused by a delay in the allocation of units in two public housing estates.

"The overall allocation work is now back on track, including the completion of intake formalities for Chun Yeung Estate and Fai Ming Estate," the authority said.

Single elderly applicants, meanwhile, are now waiting an average of 3.6 years, up from 3.4 years in December 2020.

As of the end of March, there were about 153,300 general applications for public housing, and another 100,500 from single non-elderly applicants.

About 4,000 general applicants and 700 single elderly were allocated public housing in the first quarter of 2021.

Released quarterly, the data is based on those who received a flat in the past 12 months. The figures are used as a reference for current applicants.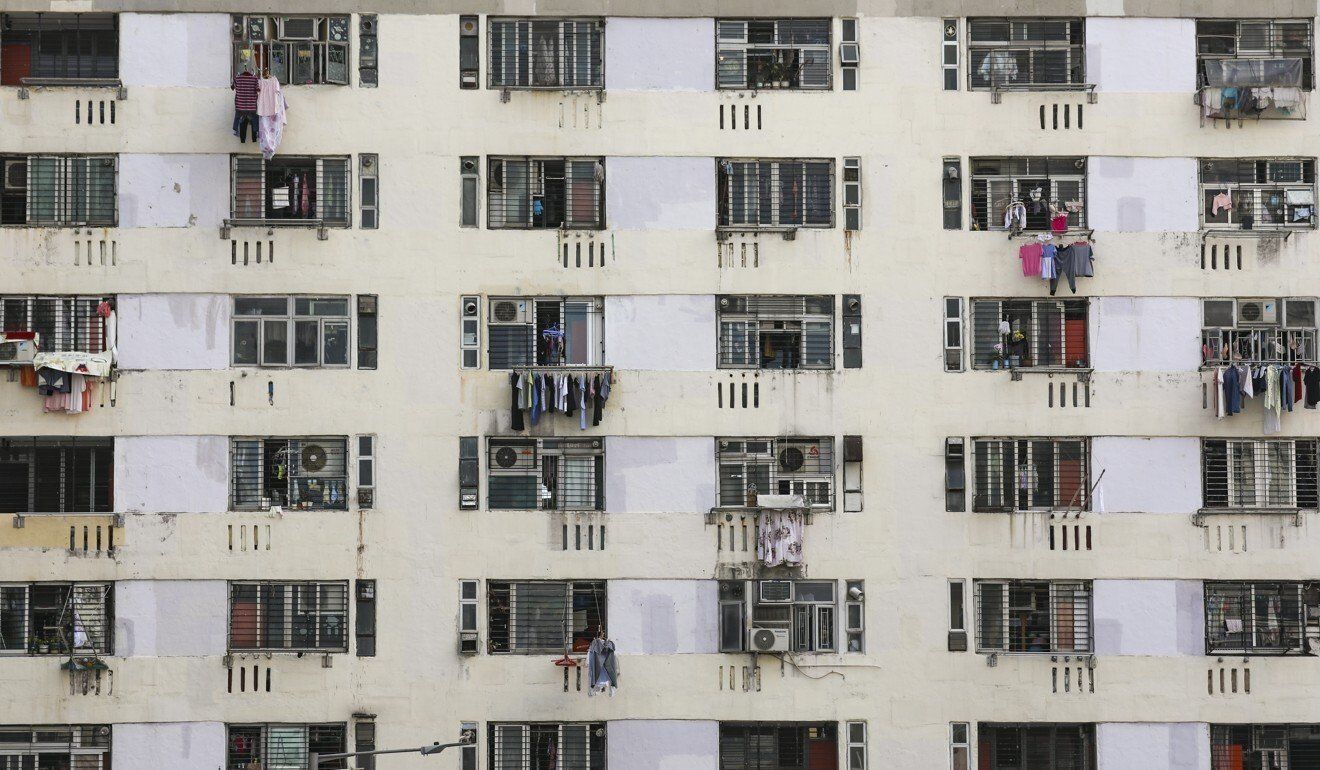 Authorities have promised to shorten the waiting time for public housing for families to three years.

Since Hong Kong's handover from British to Chinese rule in 1997, authorities have promised to shorten the waiting time for public housing for families to three years. The longest waiting period was 6.6 years in 1997 and 1998.

The shortest wait for families was 1.8 years in 2005, 2007, and 2009 when the government stopped building subsidised flats for sale, and only focused on rental housing.

Hong Kong has been trying to find ways to tackle its public housing shortage. In 2018, Secretary for Transport and Housing Frank Chan Fan announced plans to increase the proportion of new public housing to 70 per cent of the supply target over the next 10 years.

The move is a departure from a policy adopted in 2014, where public rental housing and subsidised flats accounted for 60 per cent of the total housing supply target, while the remaining 40 per cent were private flats.

Chief Executive Carrie Lam Cheng Yuet-ngor said in her policy address last year that authorities had already found enough land to address the housing demand estimated for the next decade, by building 316,000 public units on 330 hectares of land.

Scott Leung Man-kwong, the vice-chairman of the Federation of Public Housing Estates, said he believed the waiting time would remain long until authorities settled the backlog of applicants.

"There are people waiting for a long time and when it's finally their turn, their waiting time was factored into [the current] average waiting time," Leung said, adding he hoped the government could increase the housing supply with new public housing projects.

Ryan Ip Man-ki, head of land and housing research of think tank Our Hong Kong Foundation, said the new high could be attributed to delays in public housing projects caused by land shortage and procedural issues.

He called for more transparency of public housing projects.