Executive councillor Ronny Tong says enforcing laws against fake news is difficult and the government sees tackling the malicious spreading of personal details as more pressing.
Combating fake news is not a priority for Hong Kong authorities even though the city will eventually require legislation targeting the spread of misinformation, according to a top government adviser.

Ronny Tong Ka-wah conceded it was difficult to define fake news or enforce legislation against it as many of the online platforms responsible were based overseas, saying officials saw doxxing as the more immediate threat.

The barrister, who also sits on the government's Executive Council, was speaking on Wednesday at a seminar on misinformation, where academics, media staff and youth workers debated possible approaches to addressing the issue, including the introduction of new legislation and alternatives.

Tong referred to the anti-government protests of two years ago when asked whether a dedicated law against fake news was required.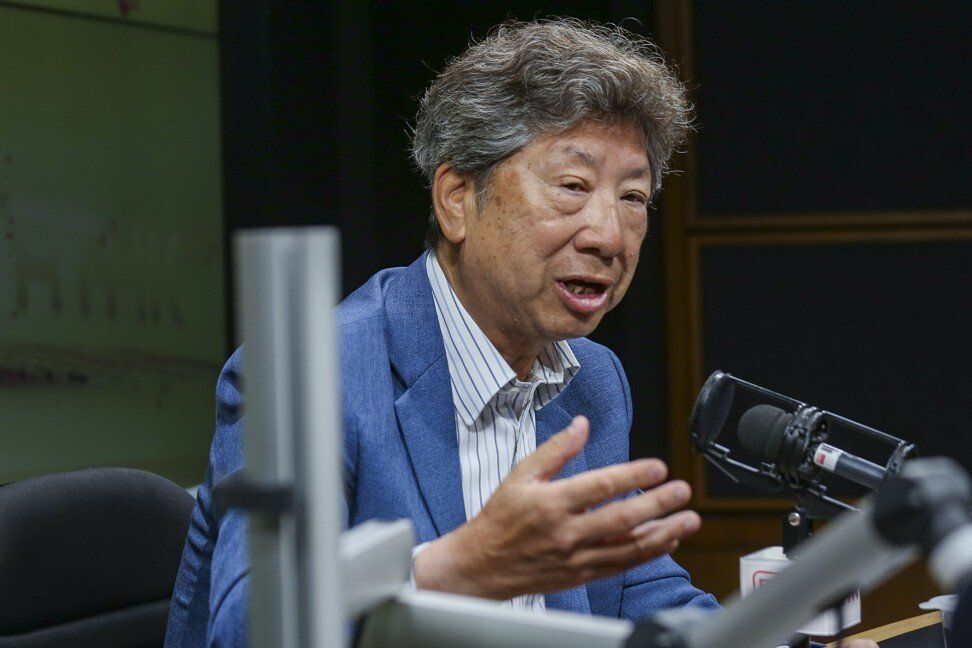 Executive Council member Ronny Tong.

"Given what happened in 2019, I have no choice but my answer is yes," Tong said. "The more important issue is how rather than if.

"It is not easy to draw a line to define what is fake news. It is much easier to deal with doxxing. The government is dealing with that. As far as I hear [from the government], doxxing is a more important issue than fake news."

The three-hour event at the University of Hong Kong (HKU) was co-organised by the journalism departments of the Chinese University of Hong Kong, Baptist University, and HKU.

The government is amending Hong Kong's privacy laws to criminalise the malicious spreading of personal details, also known as doxxing.

The reforms aim to tackle the type of cyber harassment that became common during the 2019 anti-government protests, when police officers and their relatives and supporters were repeatedly targeted.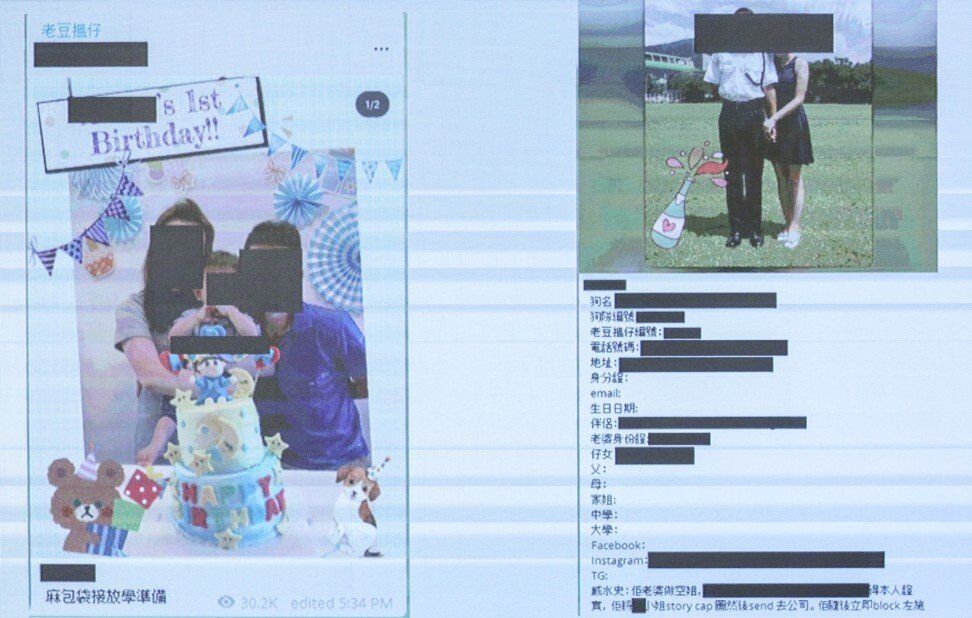 Examples of doxxing in Hong Kong from 2019.

Government officials have said it aims to table a doxxing bill before the end of the current legislative session.

The question of fake news has been in the spotlight since Chief Secretary John Lee Ka-chiu said in a television interview that the government was studying various options for cracking down on the phenomenon.

Among the measures being considered was criminalising the release of misinformation, Lee said, which he described as wielding huge "destructive power" over society.

But Professor Clement So York-kee, of Chinese University's school of journalism and communication, warned against any fresh attempts to curb the city's press freedoms, which he said had been hit hard by the introduction of the national security law.

"The last thing Hong Kong needs is another law to further hit the city's press freedom," he told Wednesday's seminar.

However, government adviser Tong argued, citing the International Covenant on Civil and Political Rights, that the exercise of those freedoms would be subject to "certain restrictions" when they interfered with national security, social order, public health and public morality.

Veteran media worker Daisy Li Yuet-wah, chief editor of the online news platform CitizenNews, said the imposition of legislation against fake news could be more damaging than the national security law, which she added at least only covered four main offences of subversion, secession, terrorism, and collusion with foreign forces.

"Theoretically, a fake news law will cover everything, every information, and every piece of news," said Li, who urged the administration to instead become more transparent and allow the press to have greater access to government information.

"Journalists want to do their job properly, they do not want to do fake news either. But in reality, there are a lot of hurdles," Li said.

Many of the speakers also called for the public to be educated on how to tell the difference between false and accurate information.

People should also be encouraged to do more fact-checking before distributing or forwarding information, they said.