Officials believe hotels may be a better option to isolate asymptomatic patients, as it will minimise risk of household-to-household transmission, a source says.
Hong Kong is shortlisting hotels to place asymptomatic Covid-19 patients as public treatment facilities reach capacity, preferring such isolation to having them stay at home which is deemed riskier in densely populated areas, the Post has learned.

Home isolation for such patients would be a last resort if all other options were exhausted, sources said.

However, health experts and government advisers warned that such isolation measures, regardless of whether patients stay at home or in hotels, should begin immediately to save the public health care system from a potential collapse.

Hong Kong on Wednesday recorded a daily total of more than 1,000 Covid-19 infections for the first time, with a source revealing health authorities have estimated cases will surge to about 2,000 a day in the next few days, putting a toll on the already stretched health care system.

With caseloads rising exponentially, preliminary-positive patients have been rushing to hospital accident and emergency units, and the Hospital Authority has said some people may have to wait a few days for admission. Concerns are also growing that the system would run out of beds to meet the rising demand.

A source familiar with government policymaking told the Post on Wednesday that after evaluation, officials believed hotels might be a better option to isolate asymptomatic patients, as it would minimise the risk of transmission from household to household.

"We are now reaching out to hotels, and some hotels earlier used as quarantine facilities for travellers might also be 'borrowed' to admit these patients if necessary," the source said, adding the government would announce more details once suitable properties were found.

As of Wednesday, 90 per cent of hospital beds – or 1,990 – for Covid-19 patients were occupied. The government on Tuesday started to send patients to the 3,500-unit Penny's Bay quarantine camp, which was originally used for close contacts. About 200 asymptomatic patients are now isolated there.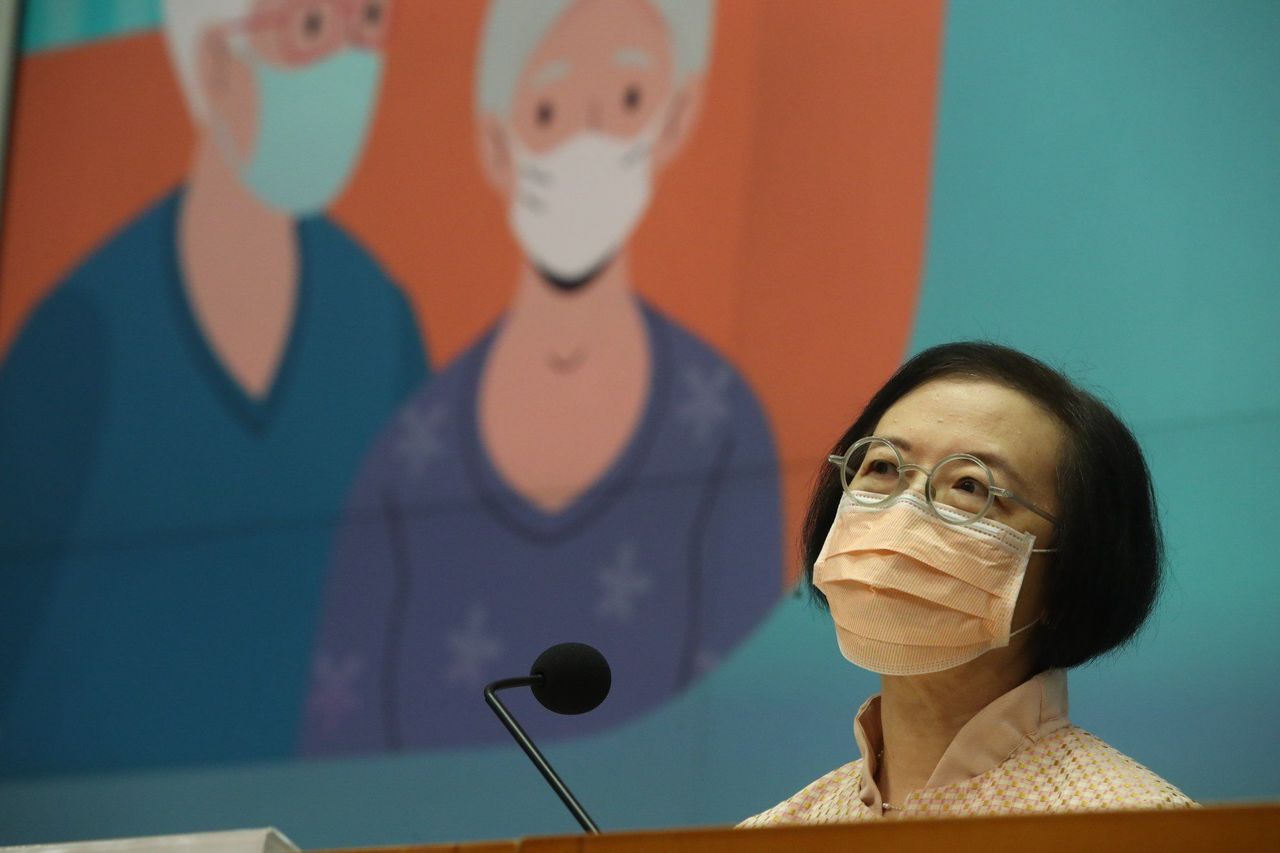 Health secretary Sophia Chan.

The idea of quarantine in hotels was not mentioned when health minister Sophia Chan Siu-chee on Saturday specified a worst-case scenario where community isolation facilities would only be reserved for patients requiring treatment if cases continued to increase. For those with mild or no symptoms and lower risks, home quarantine would be arranged.

Authority chief manager Dr Larry Lee Lap-yip told a regular briefing on Wednesday that all patients would still be admitted to hospital for treatment, but some might need to wait at home for a few days if they had mild symptoms. Earlier, he urged patients not to rush to hospital even if they returned positive results with home test kits.

Lee also confirmed officials were "actively exploring any possibility to have more capacity" for community isolation centres, including more blocks at Penny's Bay and "other facilities".

Government pandemic adviser Professor David Hui Shu-cheong said he was in favour of using hotels for patients without symptoms and home quarantine should be the last option.

"Asymptomatic patients can still be transmissive, and keeping them at home is not ideal as most homes in Hong Kong are small and may not have independent room and toilet facilities. This will increase the risks of infections for other household members," he said.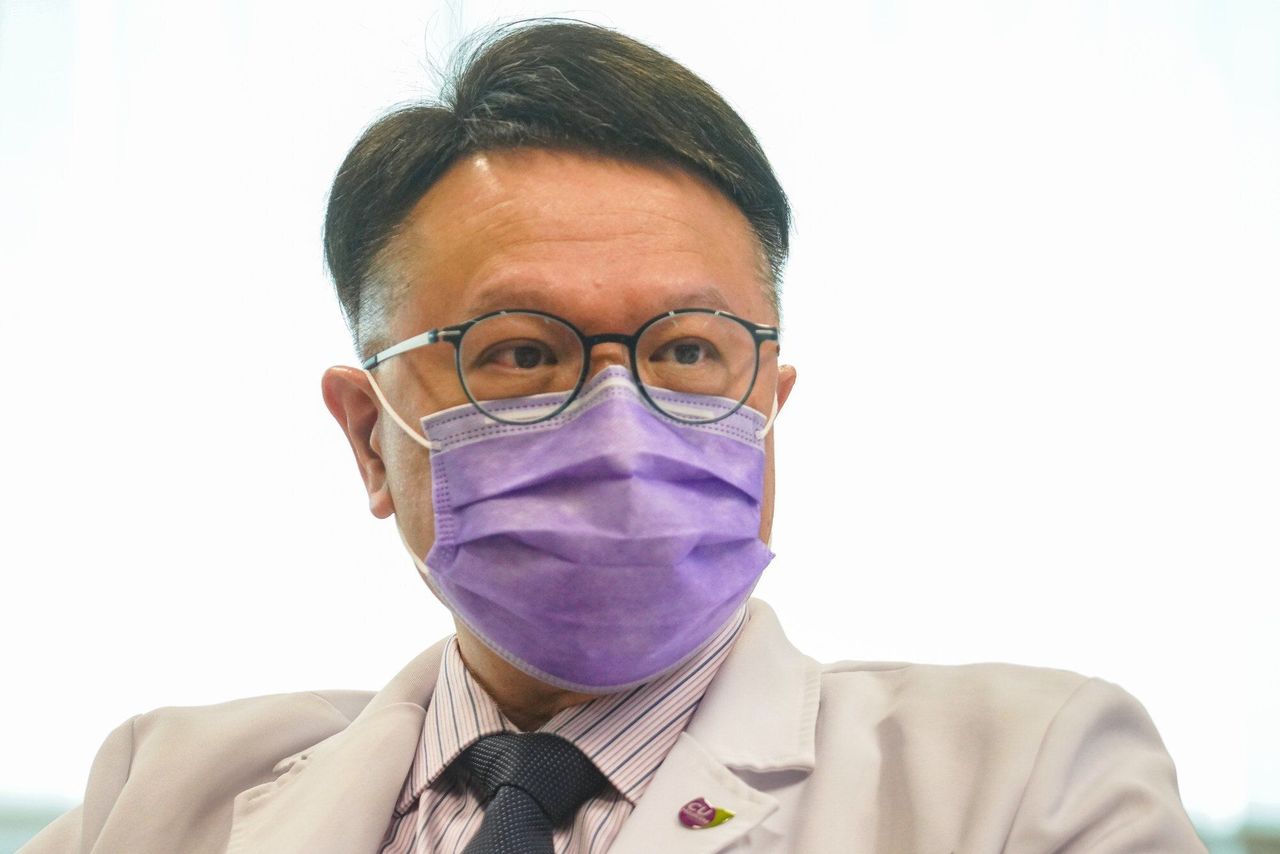 Professor David Hui.

Hui said he believed that if the government was successful in securing some hotels, only one doctor per property would be needed to look after the patients.

Outspoken former Hospital Authority chief executive Leung Pak-yin, meanwhile, urged the government "not to waste time" on contact tracing. Instead, it should set up a call centre to help asymptomatic patients to self-isolate at home in batches.

"One important policy goal amid a large community outbreak is to prevent hospitals and businesses straining to the point of collapse," he said. "So we have to let patients recover at home and resume work as soon as possible."

Leung said there should no longer be a fixed quarantine period. If a patient returned negative results in multiple rapid tests conducted over three days or was no longer infectious, indicated by a certain "CT value", they should be released from quarantine.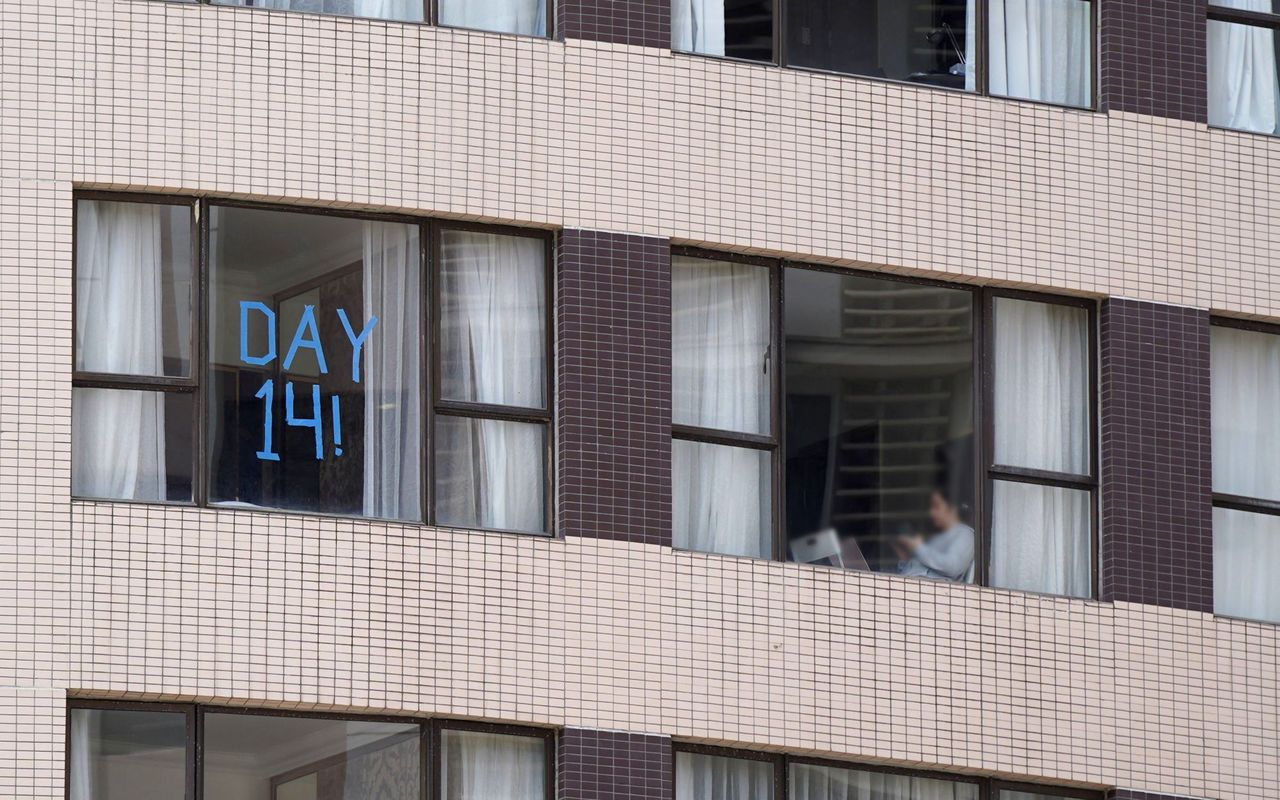 Certain hotels have been used for quarantining arrivals to Hong Kong.

Dr Lam Ching-choi, a member of the Hong Kong leader's de facto cabinet, also said authorities should begin allowing asymptomatic patients to isolate at home.

"We cannot wait until all facilities in public hospitals are full to launch this," he said. "The only thing is, authorities have to make sure patients are fully vaccinated, have no symptoms and ideally have a private room at home."

As an intermediate option, Lam suggested the government could still send patients to Penny's Bay but allow them to leave after four to five days when their CT value had reached 30, meaning they would be less or not transmissive.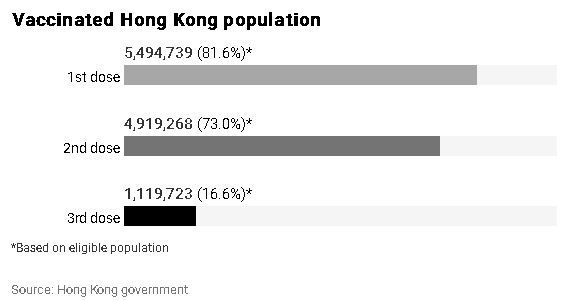 Leung and Lam both agreed the government could learn from Singapore, where patients can undergo home quarantine if they are fully vaccinated, aged 12 to 69, have mild or no symptoms, and are able to self-isolate in a room.

In the city state's current Covid-19 wave, it took about three weeks for cases to surge from 1,000 a day to 10,000. When the daily case count surpassed 1,000 in mid-January, health authorities teamed up with a tele-health start-up to offer rapid test supervision to quarantined patients via 30-minute video consultations. During consultations, patients show the result of their antigen rapid test kit for verification.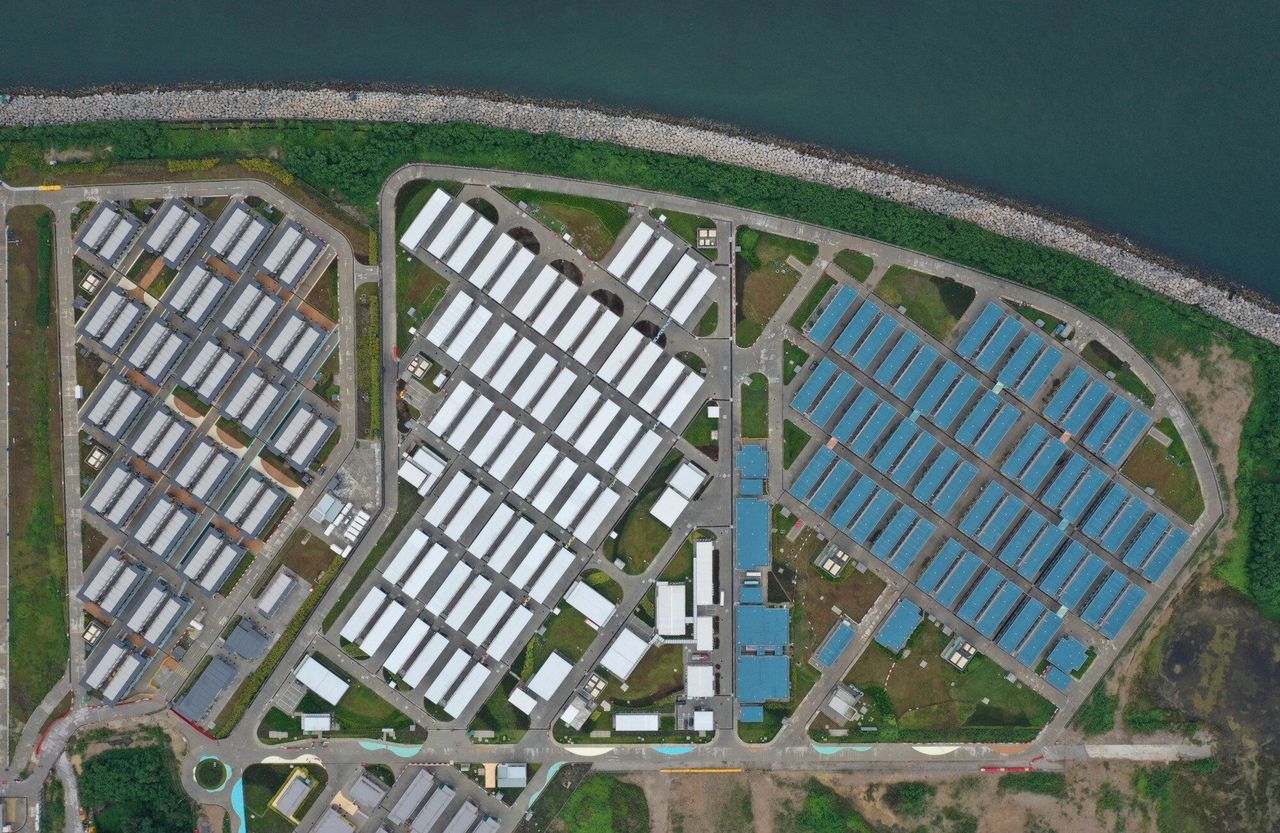 The Penny Bay's site.

Professor Yuen Kwok-yung, another pandemic adviser in Hong Kong, urged the government to prepare logistically and psychologically to keep mild cases at home when all facilities were overwhelmed. Public hospitals should be reserved for those with severe symptoms or underlying risk factors, and quarantine facilities for reverse, or protective, isolation to stop the vulnerable from catching the virus.

"[Patients at home] should be given guidelines and test kits. Relatives can help with daily necessities as long as they are fully vaccinated," he said.

"Free all quarantine hotels and camps for unvaccinated family members with risk factors, such as being elderly and those with chronic illness, for their reverse isolation for protection."