Chief Secretary Eric Chan says checkpoints that have been closed for three years are poised to resume operations, with 'quota' set in first phase.
Hong Kong is eyeing quarantine-free travel with mainland China as early as January 8 to pave the way for a full reopening of the border, the city's No 2 official has said.

Chief Secretary Eric Chan Kwok-ki, who is coordinating work across all 15 government bureaus on finalising details with central authorities, on Sunday said on his weekly blog that some checkpoints that have been closed for three years were poised to resume operations.

The latest date is the clearest indication yet from the Hong Kong government on restoring quarantine-free, cross-border travel, after Chief Executive John Lee Ka-chiu earlier set the mark at mid-January.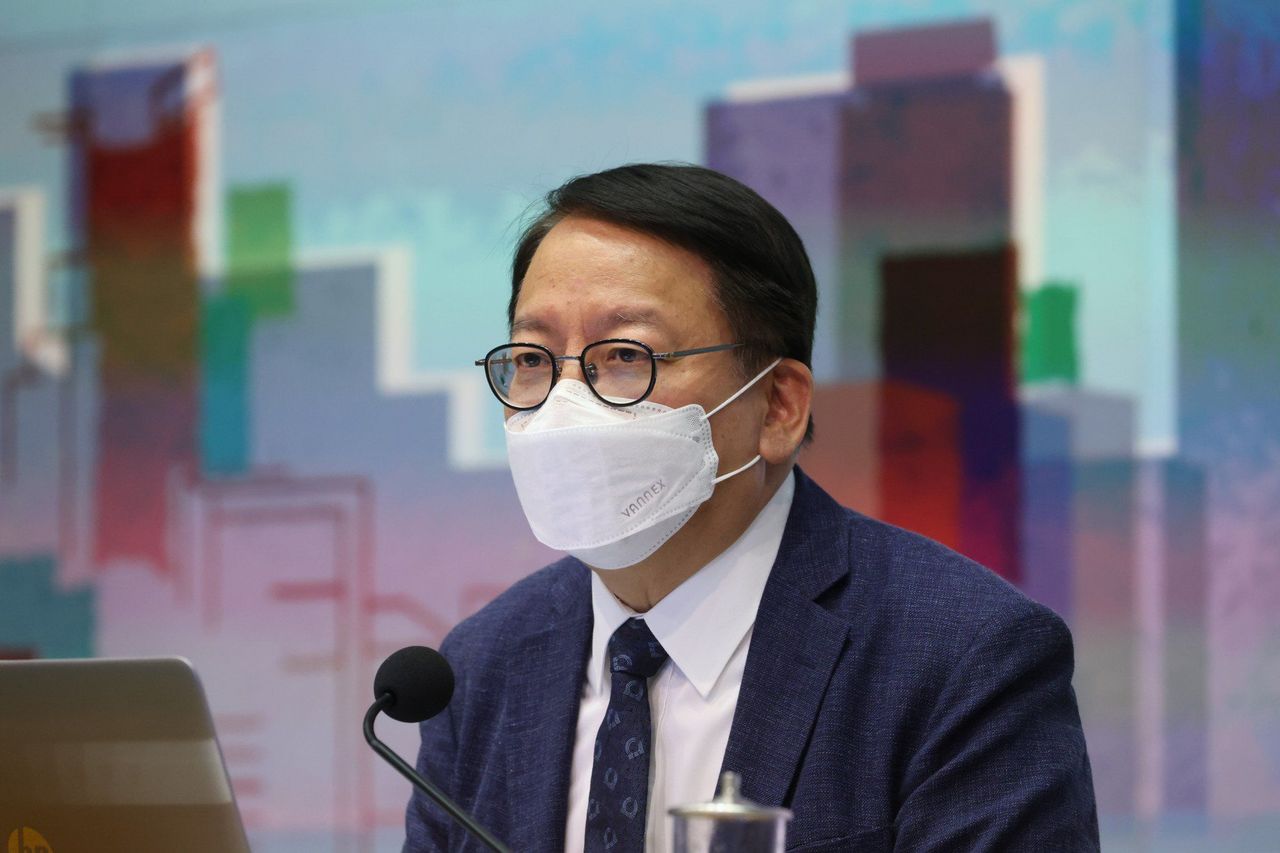 Hong Kong's No 2 official Eric Chan.
China is also set to reopen its border to the world on January 8.
Hong Kong on Sunday recorded 23,361
Covid
-19 infections, 326 of which were imported, as well as 62 related deaths. The city's total tally stands at 2,648,994 cases and 11,869 fatalities.
Chan said: "We will set a quota on the number of travellers commuting between Hong Kong and the mainland and will increase the frequency of sea, land and air transport to meet demand.
"Depending on the first phase of the situation, we will gradually expand the scale for a complete reopening of the border."
Chan recommended that travellers from both sides undergo polymerase chain reaction (PCR)
Covid
-19 tests to ensure they were negative before crossing the border.
A PCR test up to 48 hours before departure will be the only requirement for global travellers to mainland China from January 8, after the country scraps centralised quarantine and on-arrival tests, as well as the requirement that visitors apply for a preflight health code.
From that date, central authorities will also resume issuing tourist and business visas for Chinese nationals to enter Hong Kong.
Chan on Sunday said some of the 14 border checkpoints would resume operations after only three – the airport, the Hong Kong-Zhuhai-Macau Bridge and Shenzhen Bay – maintained services amid the pandemic. The Post learned recently that thousands of officers from the city's customs, immigration and police agencies had been redeployed from other duties to major control points.
Hong Kong has been racing to prepare for the border reopening. The MTR Corporation said earlier it aimed to restore ticketing for the Guangzhou-Shenzhen-Hong Kong express rail service three days before the border reopened. Drills on trains heading to border checkpoints are to start on Monday without passengers.
Secretary for Transport and Logistics Lam Sai-hung said on Sunday that drills on different cross-border transport modes would launch as soon as possible. "We are liaising with transport operators."
Some operators have complained of a manpower shortfall and lack of capital to reboot businesses paralysed in the past three years.
In response to the sooner-than-expected border reopening, Hong Kong Tourism Board chairman Pang Yiu-kai, referring to examples overseas, said it could take a couple of years before the industry returned to normal.
"It takes some time before tourists come back to Hong Kong, depending on availability of flights and other transport modes as well as hotels," he warned.
Financial Secretary Paul Chan Mo-po said in his blog on Sunday that the coming border reopening would be a shot in the arm for the city's core economic industries.
"This will boost the momentum of recovery in exports, tourism, retail and food as well as catering," he wrote. "Domestic spending will rebound significantly in the first quarter of this year."
Allen Shi Lop-tak, president of the Chinese Manufacturers' Association of Hong Kong, one the city's largest business groups, said sector members were excited about the border reopening and hoped a daily quota of between 25,000 and 30,000 people would be allowed in the early stages.
"A lot of businessmen including myself have not been checking our factories on the mainland in the past few years. You have no idea what is happening if you are not there for a long time. This can disrupt your business plans or whether you should increase production lines," Shi noted.
He estimated the border reopening could generally restore 20 to 30 per cent of business for the sector. "I think the government has considered the potential chaos at the start. Everyone should be patiently waiting for the quota to increase. People will blame the authorities if something goes wrong."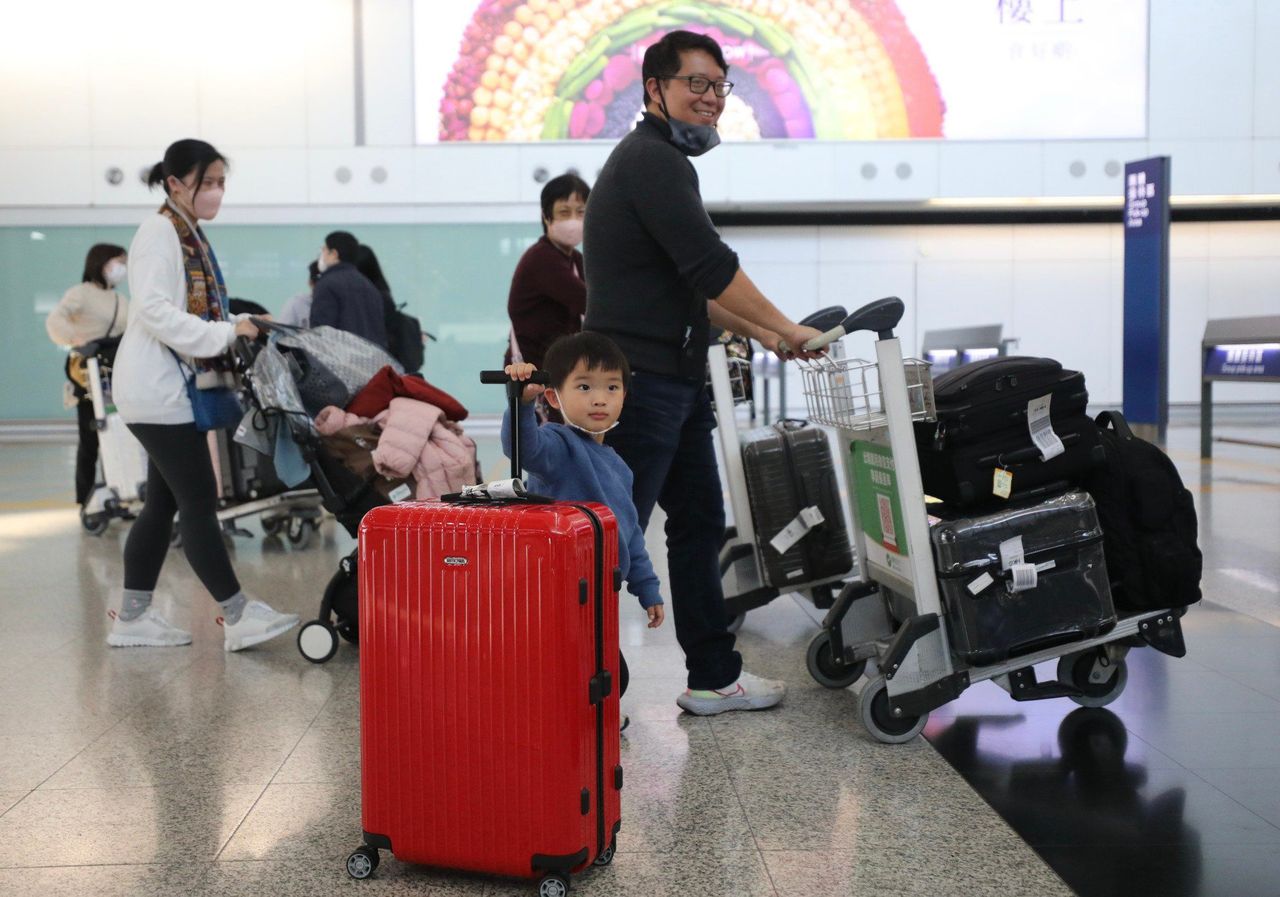 Passengers at Hong Kong's airport. The city has largely lifted all Covid curbs.

Dr Tony Ko Pat-sing, chief executive of the Hospital Authority, said as Hong Kong was about to resume quarantine-free travel with the mainland and had relaxed Covid-19 measures, the authority would focus on protecting those at high risk, especially the young and elderly.

"While expecting infections to rise, we are also making service adjustment plans under different risk assessments," he wrote on his blog on Sunday.

"We have allocated resources for designated clinics and telecommunication services for Covid-19 patients, and increased quota for priority groups, providing treatments to those at high risk as early as possible."

Ko said authorities would ensure adequate stocks of antiviral medicine and other drugs such as fever relief and paracetamol-based pills, as well as streamline distribution procedures.

Other preparations include making sure locals would be prioritised for public healthcare services, and collaboration with the private sector to reduce pressure on public hospitals, he added.

Authorities on Saturday said private hospitals and clinics would need to charge non-residents HK$6,000 (US$768) on behalf of the government if any antiviral drugs for Covid-19 were prescribed to them, while this would be free for locals.