Source familiar with investigation says government chemists, independent expert will return to site of Mirror concert accident at about 11pm on Thursday to conduct load tests.
Government chemists and an independent expert plan to conduct load tests on installations at the Hong Kong Coliseum in the early hours of Friday as part of an ongoing inquiry into an accident at a Mirror concert, the Post has learned.

A source familiar with the investigation said the team, alongside police, was expected to return to the accident site at the Hung Hom venue at about 2am on Friday and would probably work overnight.

"They will seize some evidence and conduct some load tests on site," the insider said, adding that some cables and lifting equipment would be lowered from the Coliseum's ceiling for testing.

But the source said investigators needed more time to conduct their inquiries and were looking at several potential contributing factors behind the incident.

Dancers Mo Li Kai-yin and Chang Tsz-fung were both injured during a Mirror performance on July 28 when a four-by-four-metre screen crashed onto the stage, with the accident site remaining cordoned off to the public since the incident.

Police have also collected various pieces of evidence from the Coliseum since the accident, seizing six monitors, several supporting frames as well as a broken screw believed to have secured the screen's cable lock and two suspension cables.

A government source told the Post on Monday that authorities were investigating whether a faulty metal cable was used to suspend the screen that fell.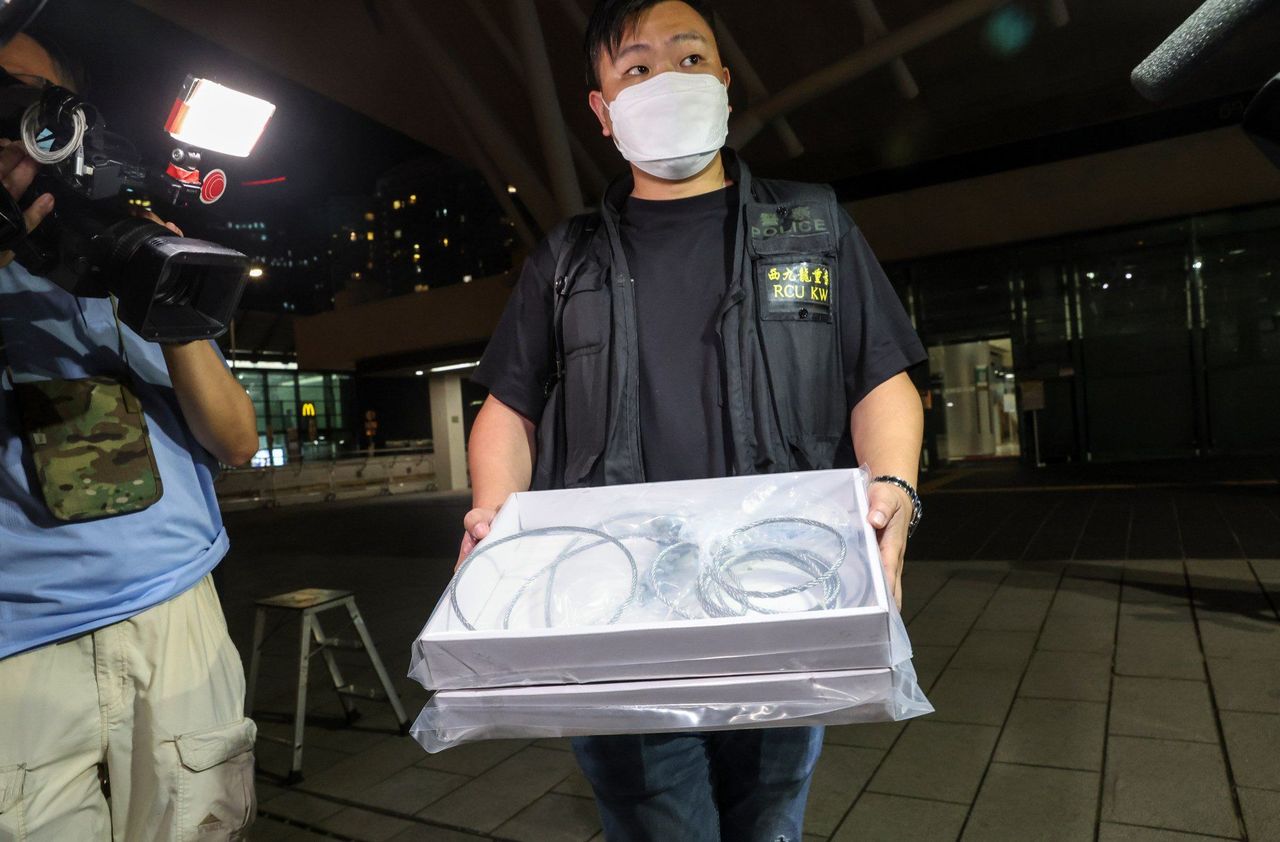 Police have already seized two cables believed to have held up the screen involved in the accident.

Lee Tsz-chun, chairman of a government-appointed task force set up to investigate the accident, last Friday said a possible cause of the collapse was the wire had developed metal fatigue, causing it to snap.

On Thursday, two representatives of an art advertising company involved in the Mirror concert attended an interview at the headquarters of the police's Kowloon West regional crime unit.

The force also interviewed several witnesses on Wednesday, including Zisac Law Tak-chi, a dancer injured during show rehearsals, and a representative of concert organiser Music Nation.

A spokesman for Queen Elizabeth Hospital said on Thursday that Li remained in intensive care and was in critical condition with stable vital signs.

The dancer regained consciousness on Sunday after undergoing two major surgical operations. His father, pastor Derek Li Shing-lam, had said his son was able to manage basic communication.

Separately, Leisure and Cultural Services Department has defended its decision not to appoint a resident stage manager at the Coliseum, despite other prominent venues, such as the Hong Kong Cultural Centre in Tsim Sha Tsui, having one.

Several media outlets had quoted sources saying that the accident on July 28 was partly due to the lack of a stage supervisor at the venue.

The department, which is leading the government-appointed task force, said a staff member in that position would have lacked the qualifications of an engineer or a surveyor when it came to evaluating the safety of stage structures.

It noted that the managerial post was primarily responsible for supervising personnel and daily stage operations, as well as communicating with venue users regarding technical issues.

Stressing that the Coliseum is a multi-purpose venue, which means it does not have any permanent stages.

Still, all performance venues including the Coliseum are subject to a surveyor's report to prove any mechanical and large-scale installations meet safety standards.