The masks – which filter air on the way in, but not the way out – have been blamed for a recent cross infection at the Regal Airport Hotel Hong Kong.
Hong Kong health experts have called for a ban on masks with air valves in quarantine facilities after one of the "selfish" face coverings was blamed for a recent coronavirus cross infection in a local hotel.

The cross infection attributed to the valve-style masks – which authorities say are only suitable for filtering out dust and contaminants in industrial settings – was first identified on Monday, and forced guests in 12 other rooms on the same floor of the quarantine hotel to extend their isolation period by another two weeks.

The valves in question only filter air on the way in, but not on the way out, prompting experts on Tuesday to recommend that those in quarantine be required to wear standard surgical-style masks instead.

Respiratory medicine expert Leung Chi-chiu said the valve-style masks were not sufficient protection against Covid-19.

"We cannot ban these masks because they have other uses, but we need to educate citizens, and those under quarantine should be required to use ordinary surgical masks," he said.

Valve-style masks are already discouraged in many settings, including by the US Centres for Disease Control. On the basis of that advice, some major US airlines forbid passengers wearing the masks from boarding.

Hong Kong's Centre for Health Protection similarly warned against wearing such masks as early as April of 2020.

"Industrial masks with exhalation valves are mainly used to filter dust and spray droplets … If a person wearing this mask has viruses and bacteria, it may spread to people around them," the centre said at the time, recommending residents wear a three-ply surgical mask instead.

Hong Kong's leading microbiologist, Yuen Kwok-yung, labelled the masks "selfish" on Monday, as they only protected the user and not those around them.

"These masks filter air when inhaling, but when the air is breathed out through the air valve, it is not filtered, which is not good," he told reporters after inspecting the Regal Airport Hotel Hong Kong, where the cross infection occurred.

As surgical masks were more readily available now, unlike at the start of the pandemic, "it's best to use the proper ones", he added.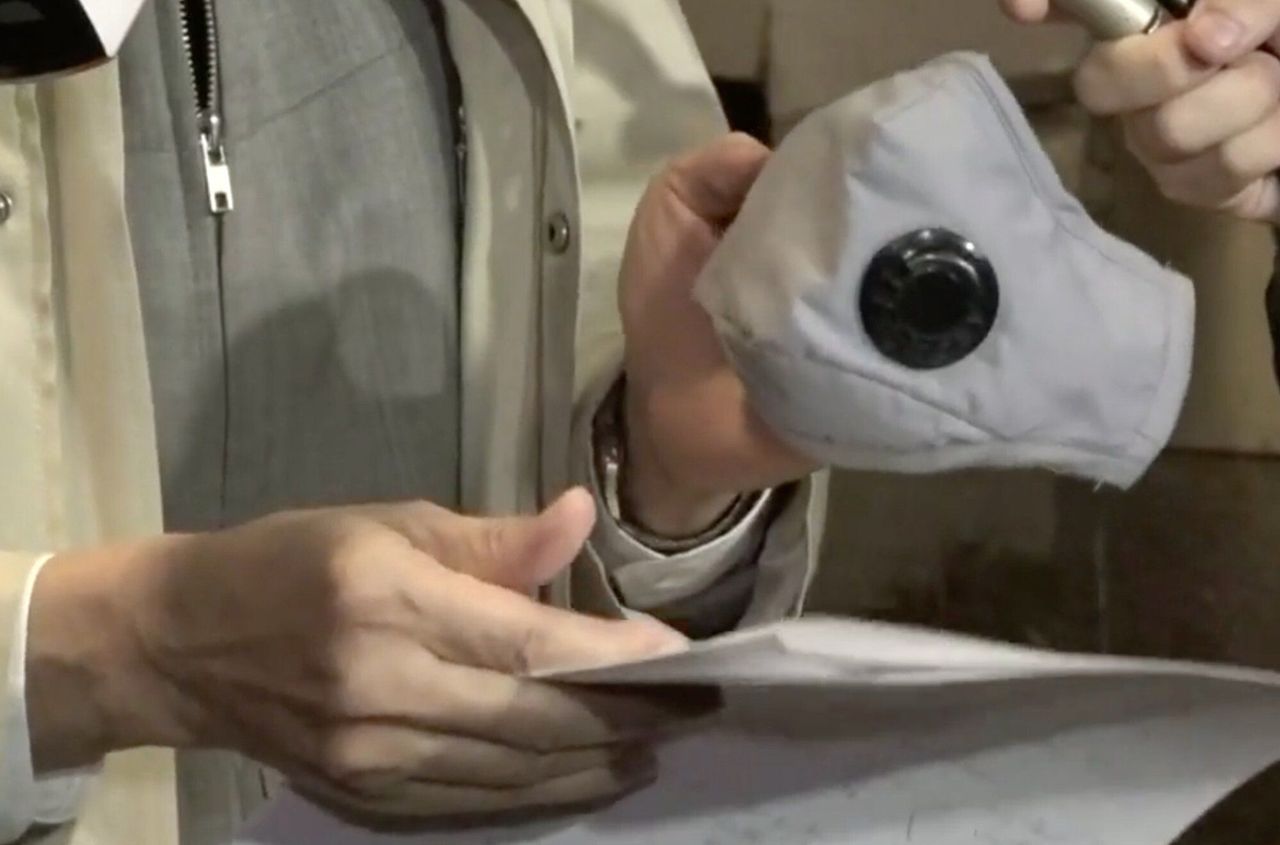 Valve-style masks filters air on the way in, but not the way out.

The source of last week's cross infection is believed to be a 36-year-old man staying in room 5112 of the Regal Airport Hotel. The guest, who arrived from South Africa on November 11, had worn a reusable valve-style mask multiple times when collecting meals or disposing of rubbish. He was also maskless on some occasions, and was confirmed positive for Covid-19 on Monday last week.

Yuen said the use of the valve-style mask could have increased the possibility of the virus spreading to the opposite room, 5111, where a 62-year-old arrival from Canada tested positive five days later.

Local quarantine hotels advise guests to wear masks when opening their doors, but the recommendations have not been stringently enforced.

Leung said those who opened their doors without a mask "may need to be warned of possible legal consequences" for breaching a quarantine order. Failure to wear masks while in isolation could "defeat the purpose of hotel quarantine", he added.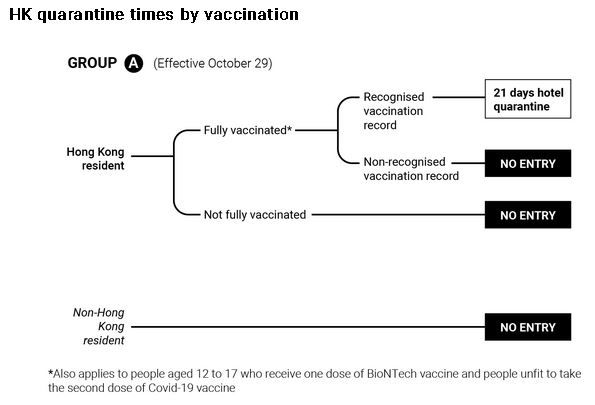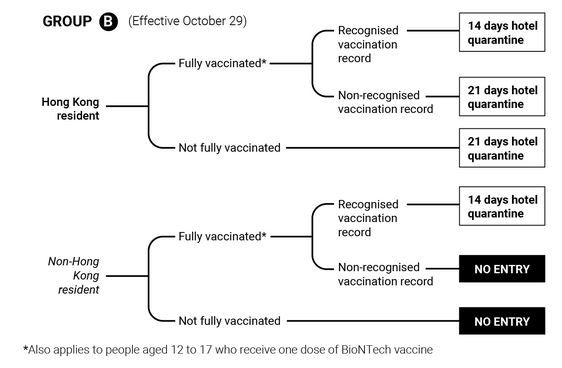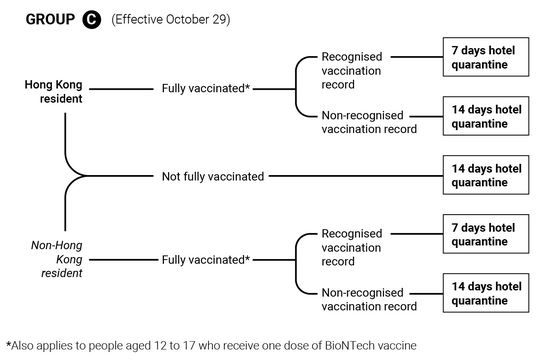 University of Hong Kong health expert Ho Pak-leung on Tuesday went so far as to urge authorities to ban people wearing valve-style masks from entering premises that require the use of the government's "Leave Home Safe" contact-tracing app.

Ho told a radio programme that the valve masks' design was only useful in industrial settings, and was not sufficient to prevent the spread of potentially virus-bearing respiratory droplets.

Leung echoed that assessment on Tuesday, adding: "The exhaust valve allows unfiltered air to escape, and they cannot be used to intercept the infective aerosols at the source for persons under quarantine."

The valve-style masks are not particularly common in Hong Kong. The Post checked more than 10 pharmacies, mask shops and sporting goods stores around Causeway Bay on Tuesday, but only one local medicine shop was found to be selling 8210V valve masks from 3M. The valve-style masks, however, can be easily found online, with many retailers offering delivery to Hong Kong.

According to 3M's website, the 8210V valve masks are designed for work that generates a large amount of dust, such as sweeping and sanding.

The Swedish brand Airinum, meanwhile, sells its valve-style Urban Air Mask 2.0 in Hong Kong.

A spokeswoman for its local distributor, Street Value, told the Post the masks offered ample protection against Covid-19 as they were KN95 certified, meaning they ­filtered out 95 per cent of incoming particulate matter. The valves, she explained, were designed to make the masks ­easier to breathe in.

"We cannot judge what the authorities will do, but it seems unlikely to ban masks with valves as they fill an important purpose and offer a function needed for many contexts," she added.