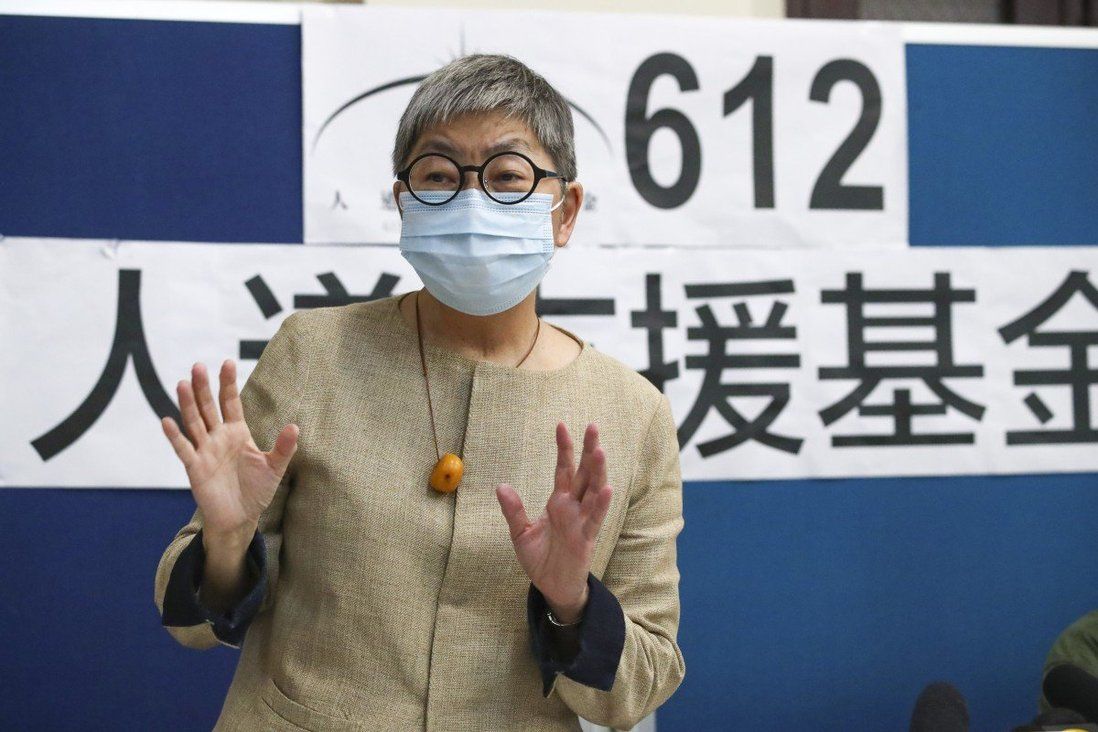 Hong Kong ex-opposition lawmaker seeks court order for return of seized documents
Barrister Margaret Ng applies for temporary ban on police to inspect evidence obtained in connection with inquiry into defunct 612 Humanitarian Relief Fund.
A former opposition lawmaker currently under investigation by national security police has asked a court to order the return of confidential documents seized during a probe into her role in a legal defence fund that backed protesters in the 2019 social unrest.

In a lawsuit filed to the High Court on Wednesday, Margaret Ng Ngoi-yee applied for a temporary ban on police to inspect the evidence obtained from her flat in the Mid-Levels on May 11 in connection with an inquiry into the defunct 612 Humanitarian Relief Fund.

The 74-year-old barrister requested that her solicitors be granted access to the seized materials to ascertain whether any articles, including those protected by legal professional privilege, had been wrongfully placed under the force's jurisdiction.

Police's national security unit first took action against the fund in September last year, demanding operational information from its key leaders such as the source and purpose of donations, and the donors' identities.

The fund had distributed more than HK$243 million (US$30.9 million) to protesters facing prosecution or financial hardship as a result of the 2019 social unrest before it folded in October last year.

Officers arrested Ng and four other trustees of the fund last week on suspicion of colluding with foreign forces, an offence punishable by life imprisonment under the Beijing-decreed national security law.

They accused Ng, Cardinal Joseph Zen Ze-kiun, former opposition lawmaker Cyd Ho Sau-lan, singer Denise Ho Wan-sze and academic Hui Po-keung of attracting sanctions from foreign organisations against Hong Kong. The five had their travel documents seized before they were allowed bail.

The US and EU governments condemned the detentions, while the Vatican released a statement saying it was monitoring the arrest of 90-year-old Zen "with extreme attention".

Ng and Ho are subject to a separate national security inquiry in relation to their roles at the Stand News portal, which ceased operation in December last year after a high-profile police crackdown.

They were among seven people detained over allegedly seditious publications by the news service. Two former editors have been incarcerated in jail pending trial. The remaining five, who were board members of Stand News' holding company, were given temporary release without charge.

In January, Ng filed a similar application to the High Court seeking to bar police from inspecting confidential documents seized from her residence in a search on December 29 stemming from the crackdown on Stand News.