Lee Cheuk-yan, 65, also fined HK$3,500 for releasing balloon in restricted airspace during protest outside Legislative Council last year.
Jailed former lawmaker Lee Cheuk-yan has received two more weeks behind bars for obstructing a police officer during a peaceful protest that called for the release of political prisoners outside Hong Kong's Legislative Council last year.

Eastern Court on Thursday also imposed a HK$3,500 (US$446) fine on the 65-year-old opposition activist for releasing a balloon in restricted airspace in breach of aviation legislation during the incident on New Year's Day of 2021.

A former unionist and leader of the group behind the annual June 4 candlelight vigil, Lee is currently serving a 20-month jail sentence for his roles in four unauthorised assemblies, three of which stemmed from the anti-government protests in 2019.

His lawyer said he was set to complete that sentence in September, though he would remain behind bars afterwards while awaiting trial under the national security law for allegedly inciting subversion in his role as chairman of the now-defunct Hong Kong Alliance in Support of Patriotic Democratic Movements of China.

After Thursday's court session, Lee waved to a dozen supporters in the public gallery and told them to "hang in there" before leaving alongside prison officers.

Prosecutors have charged Lee and fellow activist Tsang Kin-shing, 66, with staging the small gathering on Legislative Council Road organised by the Civil Human Rights Front on January 1.

The now-disbanded organisation decided earlier against holding its annual New Year's Day march, as police had repeatedly turned down its applications for events citing coronavirus concerns and the risk of peaceful demonstrations being hijacked by radical protesters.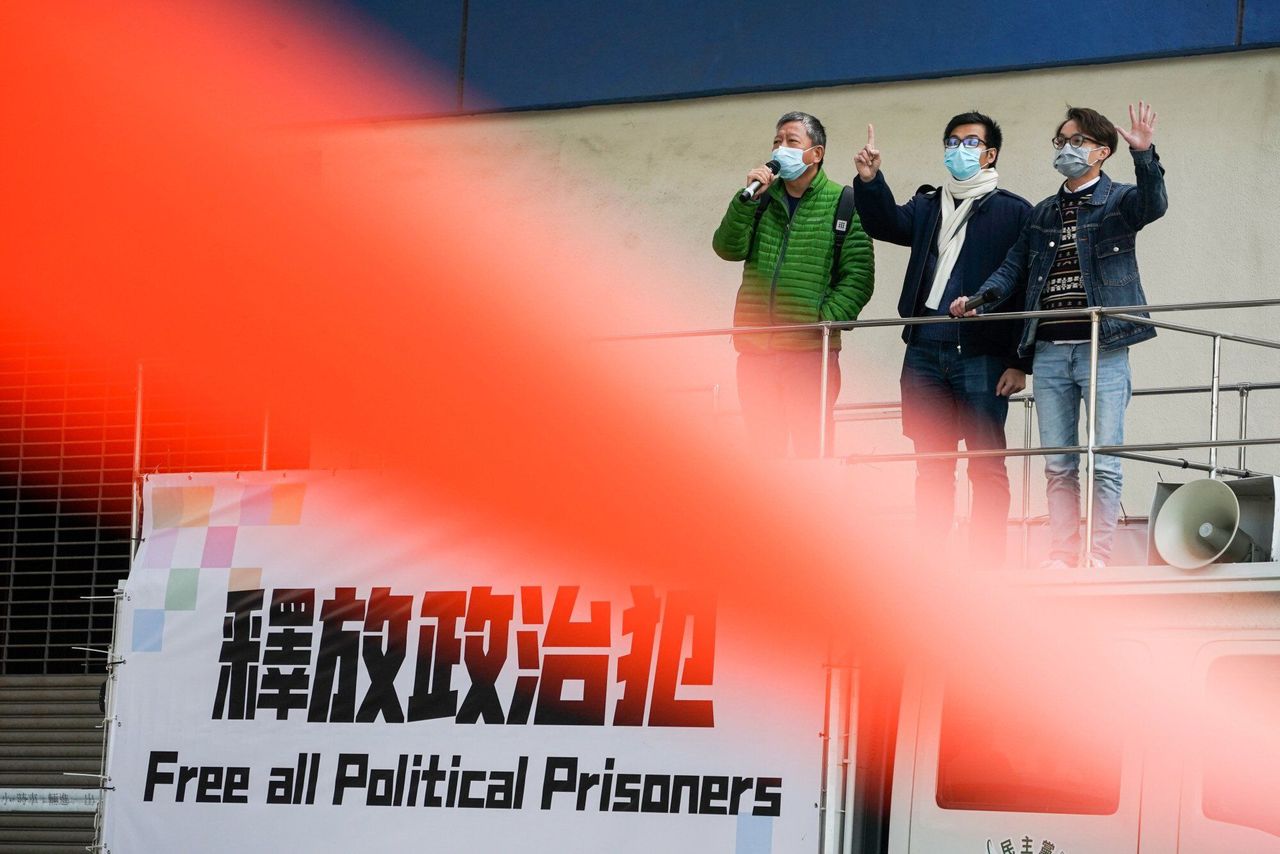 Lee Cheuk-yan (left) and other participants during the peaceful protest calling for the release of political prisoners on New Year's Day in 2021.

Earlier that day, participants rode through the streets atop a white van with a banner saying "free all political prisoners".

Lee and Tsang then carried a white balloon attached to a rolled-up paper banner emblazoned with the words "release political prisoners" outside the legislature.

Flying the balloon with the banner – which had a total length of more than two metres – is prohibited in the airspace above the Legco building without the chief executive's consent.

Prosecutors said Lee had stood before Senior Inspector Chung Ting-sum and prevented him from stopping Tsang, who let go of the balloon.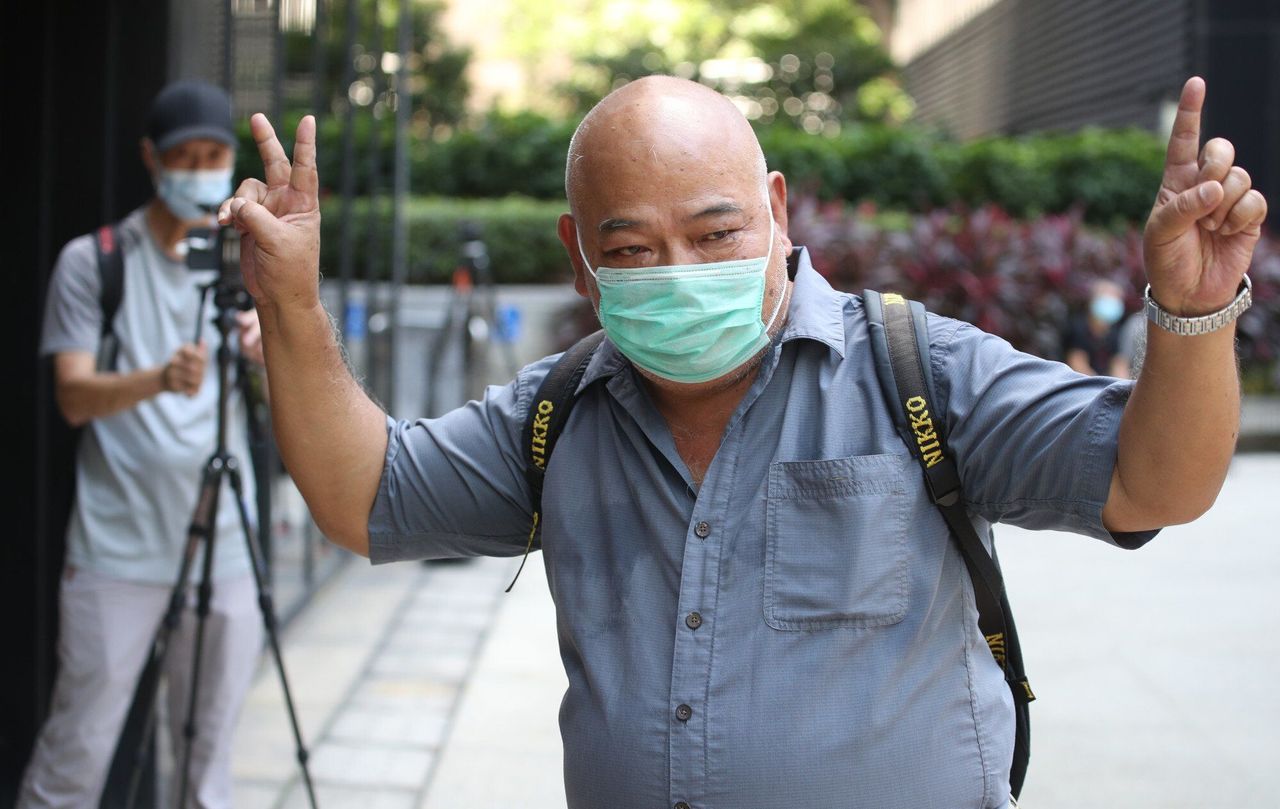 Tsang Kin-shing pleaded guilty last August and was fined HK$2,500.

Tsang was fined HK$2,500 after pleading guilty last August to the aviation offence under the Air Navigation (Hong Kong) Order 1995, but Lee denied the charge and another count accusing him of obstructing Chung from performing his duties.

Magistrate Jacky Ip Kai-leung found Lee guilty on both charges, saying he had clearly acted in concert with Tsang to fly the balloon, despite repeated police warnings.

Ip also found no reasonable excuse for Lee to stand in the inspector's way, adding the defendant's act, be it intentional or reckless, had prevented police from seizing the evidence.

The magistrate sentenced Lee to a fine for flying the balloon and three weeks' jail for causing the obstruction, but ordered two weeks to be served separately to his current sentence.