English Schools Foundation warns leaving Hong Kong without permission under guise of taking sick leave is a breach of contract and could be actionable as fraud.
An international school group has required all its staff to remain in Hong Kong during term time after some of its employees were found to have obtained long-term sick leave with the intention of exiting the city.

The requirement, unveiled by the English Schools Foundation (ESF) on Wednesday, came after the government's decision to bring students' summer holidays forward to March and April amid a surging wave of Covid-19 infections in the city. International schools, however, were allowed to switch to online teaching during this period.

"EDB [Education Bureau] has indicated that it hopes for a return to school for in-person classes after Easter. ESF needs to ensure that staff are prepared and ready to be in school, even at short notice," the group said in its latest newsletter.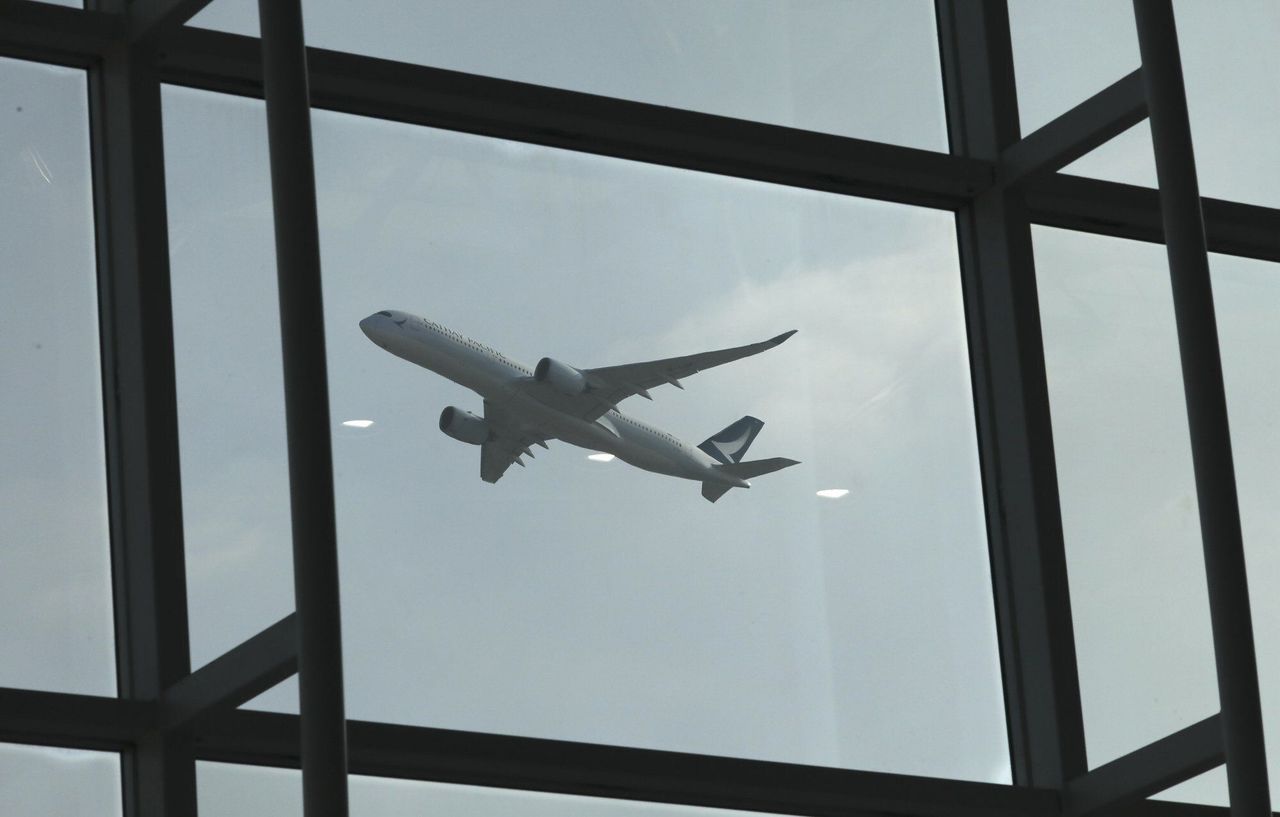 ESF says staff risk being stranded overseas if they travel out of Hong Kong.

Travelling out of Hong Kong would also mean a high risk of staff being trapped overseas, it added.

In the newsletter, the foundation said its staff who were on sick leave did not have permission to leave Hong Kong.

It accused some employees of misusing the sick leave, saying it had noticed a few instances of staff obtaining "long-term sick notes with the intention of leaving Hong Kong", but did not reply to a Post query on how many staff were disciplined or lost their jobs.

"Leaving Hong Kong without permission under the guise of a sick note is not only a breach of contract but could be actionable as fraud," it warned, adding that ESF would investigate all such instances which could result in disciplinary action and termination of employment.

But a former ESF employee, who preferred to stay anonymous, said it was unreasonable to require staff who were ill to remain in the city.

Asked by the Post whether staff with serious illnesses would be allowed to return to their hometowns, ESF's reply was different from its message in the newsletter.

"[ESF] looks at every situation on a case-by-case basis, exercising empathy where needed for staff confronted with serious illnesses who might seek rest or treatment overseas. Doctor's notes to support these requests are required," it said.

An ESF spokeswoman said staff were required to remain in the city during term time when school was still in session.

ESF, the biggest international school group in the city, runs 22 kindergartens and schools with about 3,000 employees – mostly expatriates – and more than 18,000 students of over 75 nationalities.

Last week, Chief Executive Carrie Lam Cheng Yuet-ngor announced Hong Kong pupils would begin their summer holidays this month as she hoped to use school premises for compulsory virus testing, isolation and vaccination.

Schools were told to hold their summer from early March until April 17 and the last day of the academic year would be pushed back to August 12, while the new term would begin in September as usual.

But the government said international schools, including those operated by ESF, would be given some flexibility to continue online teaching in the coming two months to minimise disruptions to teaching schedules.