Exemption will continue until April 23 or when a panel tasked with reviewing hopefuls' eligibility completes its deliberations.
Hong Kong has exempted chief executive hopefuls and candidates from strict social-distancing rules ahead of the coming poll following the city leader's confirmation that it will proceed on May 8.

Hopefuls wishing to get nominations from a 1,500-strong Election Committee will be exempted from a rule banning more than two households on private premises, when they meet members during the two-week nomination period between April 3 and 16, according to a government announcement on Saturday night.

The exemption will continue until April 23 or when a panel tasked with reviewing hopefuls' eligibility completes its deliberations.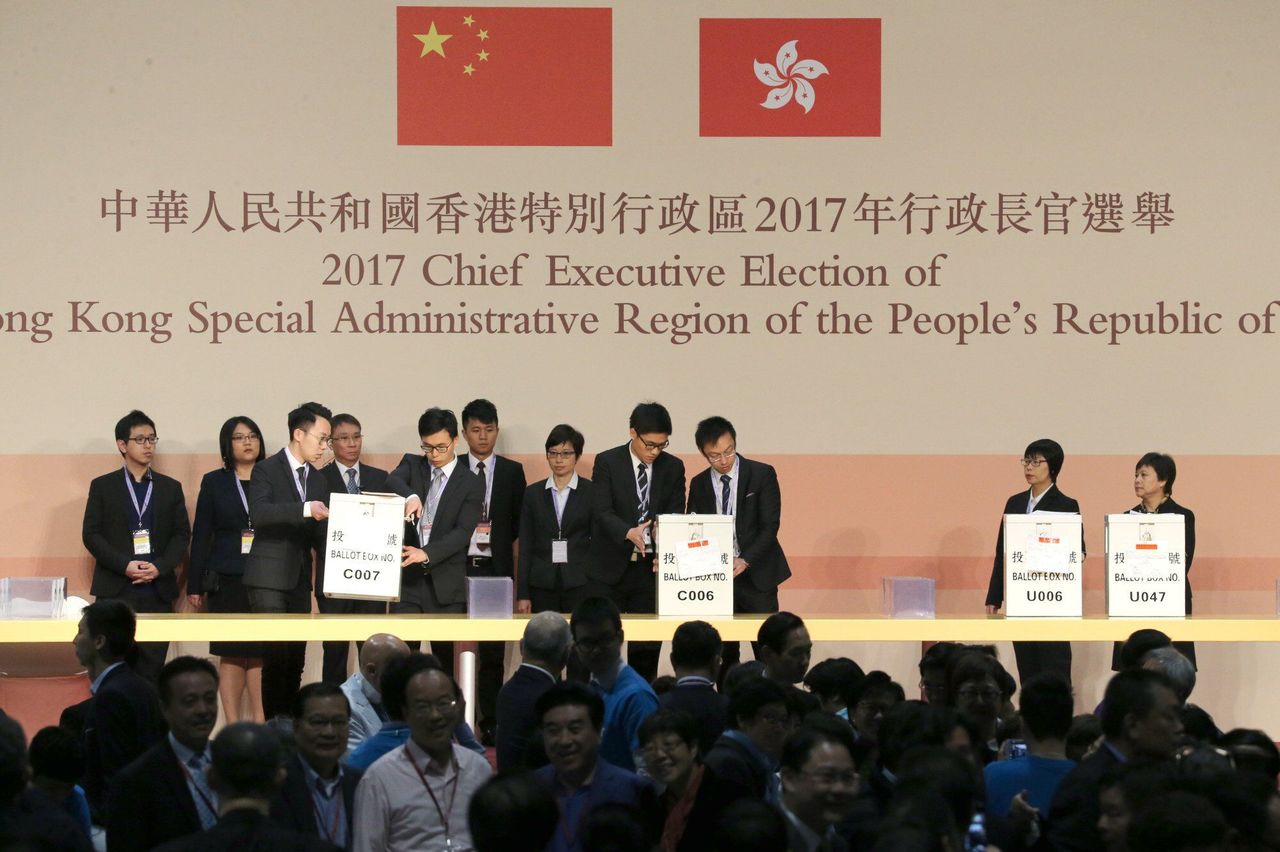 Staff of the Electoral Affairs Commission move ballot boxes during the chief executive election in 2017. This year's race has been set for May 8.

Candidates who secured enough nominations to jump-start their campaigns would be allowed to hold "election gatherings with the public" from April 23 until the date of the election, a government spokesman said.

The exemption will apply only to indoor events, and requirements such as body temperature screening, wearing of masks and a ban on serving food and drink will be in place. Candidates must also comply with rules applicable under the government's vaccine pass scheme.

"There is a need for the candidate to conduct campaigning activities to promote his or her platforms and beliefs to Hong Kong society," the spokesman said, adding that it was also important for voters and other residents to "better understand" the candidates' policy objectives.

"As such, the permission will serve the public interest of Hong Kong and is necessary," he added.

Chief Executive Carrie Lam Cheng Yuet-ngor earlier on Saturday said she understood the predicament for candidates to run an election campaign amid tough social-distancing measures.

However, she refused to comment on news reports that she was in the neighbouring city of Shenzhen to meet a state leader over pandemic arrangements and the leadership race, when she called off her daily Covid-19 press briefing on Friday.

"There are always commitments that need not be publicised," she said on Saturday, giving no indication if she had met Xia Baolong, head of the State Council's Hong Kong and Macau Affairs Office, who has been chairing high-level tripartite anti-epidemic meetings involving officials on both sides.

"It's not a matter of clarification or setting the record straight. It is a matter of how a chief executive operates in Hong Kong," Lam insisted, adding: "I suppose all government leaders would have that sort of discretion and freedom to operate."

Speaking ahead of the launch of the two-week nomination period for the chief executive election, Lam said there was little room to postpone the poll – originally set on March 27 – again, while remaining coy about her bid for a second term.

"I believe May 8 is the latest, and any further postponement would make it very difficult for the next leader," Lam said.

Emeritus Professor John Burns of the University of Hong Kong's department of politics and public administration said residents deserved to know what their officials were doing, which went with accountability.

"Concealing the meeting with Xia undermines further her image and reputation," he said, adding that both the central and Hong Kong governments should be "more transparent" about their meetings.

Political commentator Lau Siu-kai from the Chinese Association of Hong Kong and Macau Studies, disagreed with Burns, saying that Lam's visit was not an official one.

"It may just be a meeting and it leads to no conclusion. Announcing every meeting would only lead to confusion," he said.

Following a Beijing-imposed shake-up last year, the chief executive will be elected by the 1,500-member Election Committee filled predominantly with pro-establishment members.

To qualify to run, each candidate needs 188 nominations, with at least 15 from each of the committee's five sectors.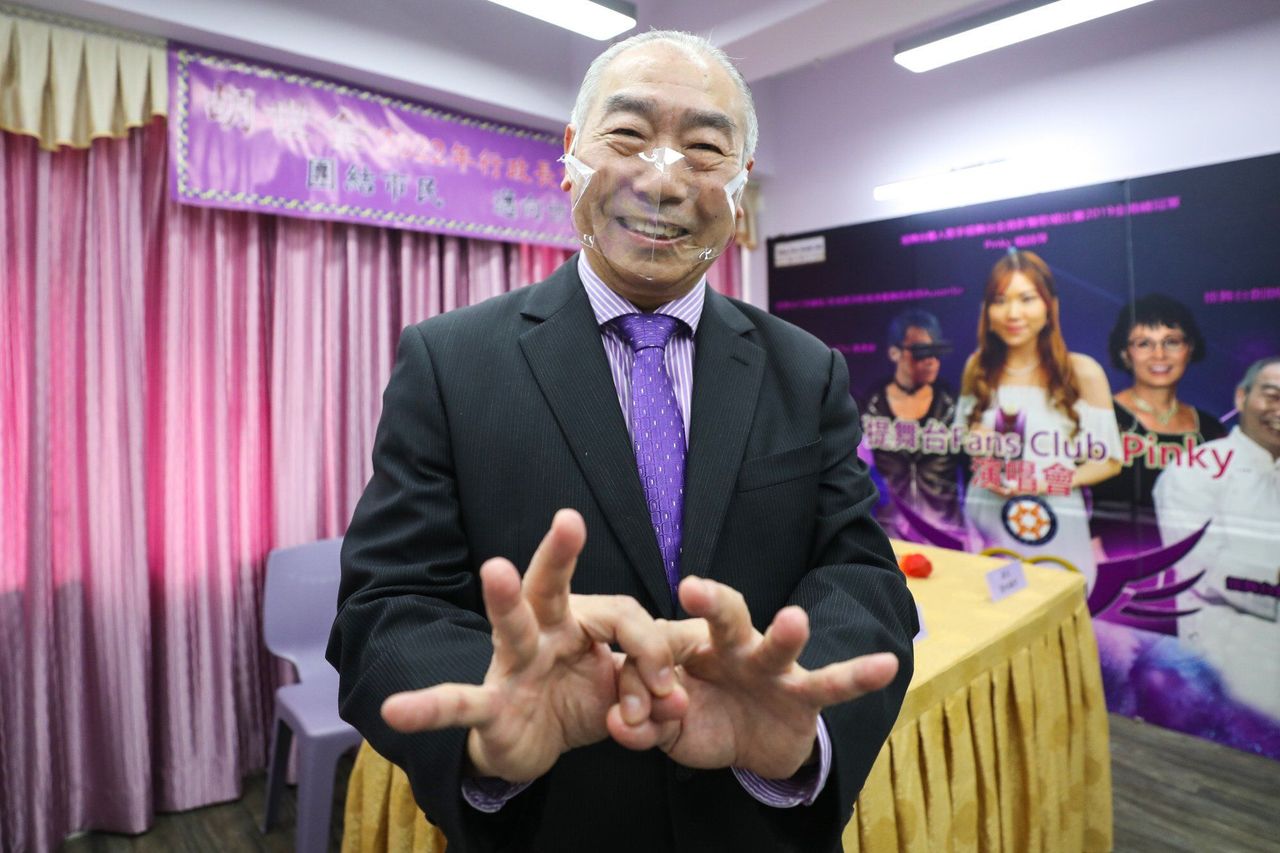 Titus Wu is among those who have announced their intention to enter the race.

As of Friday, five men and a woman, not well known among the city's political circles, have announced their intention to enter the race. The more familiar names among them are Checkley Sin Kwok-lam, 65, a film producer and kung fu master, and Titus Wu Sai-chuen, 62, a former member of the Democratic Alliance for the Betterment and Progress of Hong Kong who failed twice in the past to gain enough support to run.

With no political heavyweights coming forward yet, Lam said it was an individual's right on how soon to reveal an election bid, though she expected matters to "become clearer" in time.

Wu said he believed Lam's move could have been triggered by the hopefuls' concerns. He said the current social-distancing rules had prevented them from reaching out to the Election Committee members.

"It is not appropriate if an election cannot be conducted in a fair and open manner," he said, while also urging public broadcaster RTHK to hold an election debate sooner this year so hopefuls could appeal to the Election Committee members through it in the newly designed poll.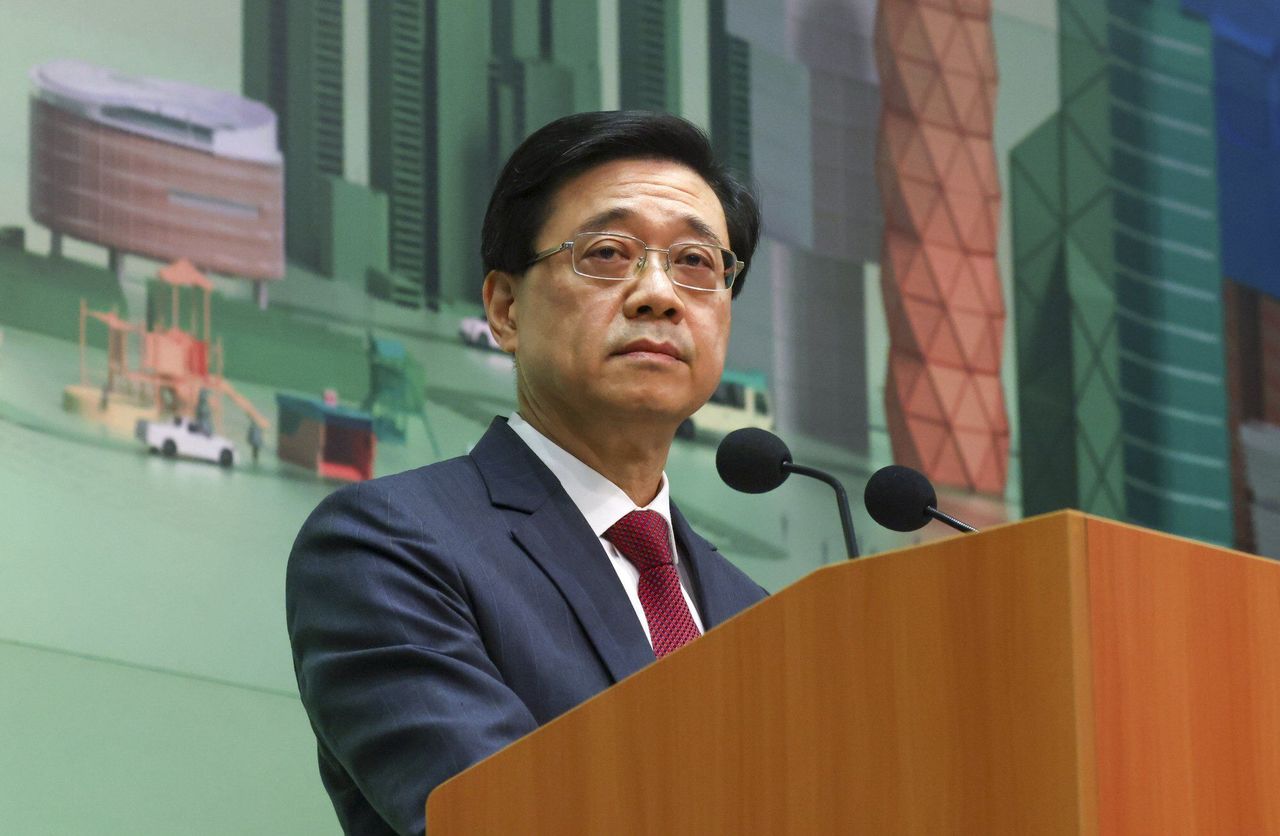 Chief Secretary John Lee is among those hotly tipped to run for the city's top job.

Sin said it was the government's duty to get the election "going smoothly".

Among those hotly tipped to run are Chief Secretary John Lee Ka-chiu, 64, and Financial Secretary Paul Chan Mo-po, 67, both of whom have remained tight-lipped.

Chan showed up in Tsuen Wan with lawmaker Alice Mak Mei-kuen on Saturday morning to hand out government anti-epidemic packages to residents. He did not address reporters' questions on whether the move marked a bid to build support ahead of the election.