Paul Chan says growth depends on effectiveness of anti-epidemic efforts and more measures will soon be rolled out to help businesses.
Hong Kong's finance chief has warned the city's economy will contract in the first quarter of the year and unemployment will continue to rise amid a fifth wave of coronavirus infections, adding that fresh initiatives will soon be rolled out to assist businesses struggling under the outbreak.

Writing on his blog on Sunday, Paul Chan Mo-po said economic growth would depend on the effectiveness of anti-epidemic efforts, adding that the government had taken many measures to ease the economic burdens of small and medium-sized enterprises (SMEs).

"Hong Kong's economy will inevitably fall into negative growth in the first quarter of the year, with the unemployment rate further deteriorating rapidly," he wrote. "Assisting SMEs is the key to securing the strength and resilience of the economy, and more importantly, to help secure employment."

Chan added that SMEs accounted for 98 per cent of the total number of enterprises in the city and they employed about 45 per cent of the labour force in the private sector.

A rent deferral scheme allowing SMEs to delay payments for three months will be introduced to the Legislative Council on Wednesday for its first reading. Chan said authorities would make every effort to cooperate with lawmakers and that he hoped the legislation could be implemented as soon as possible.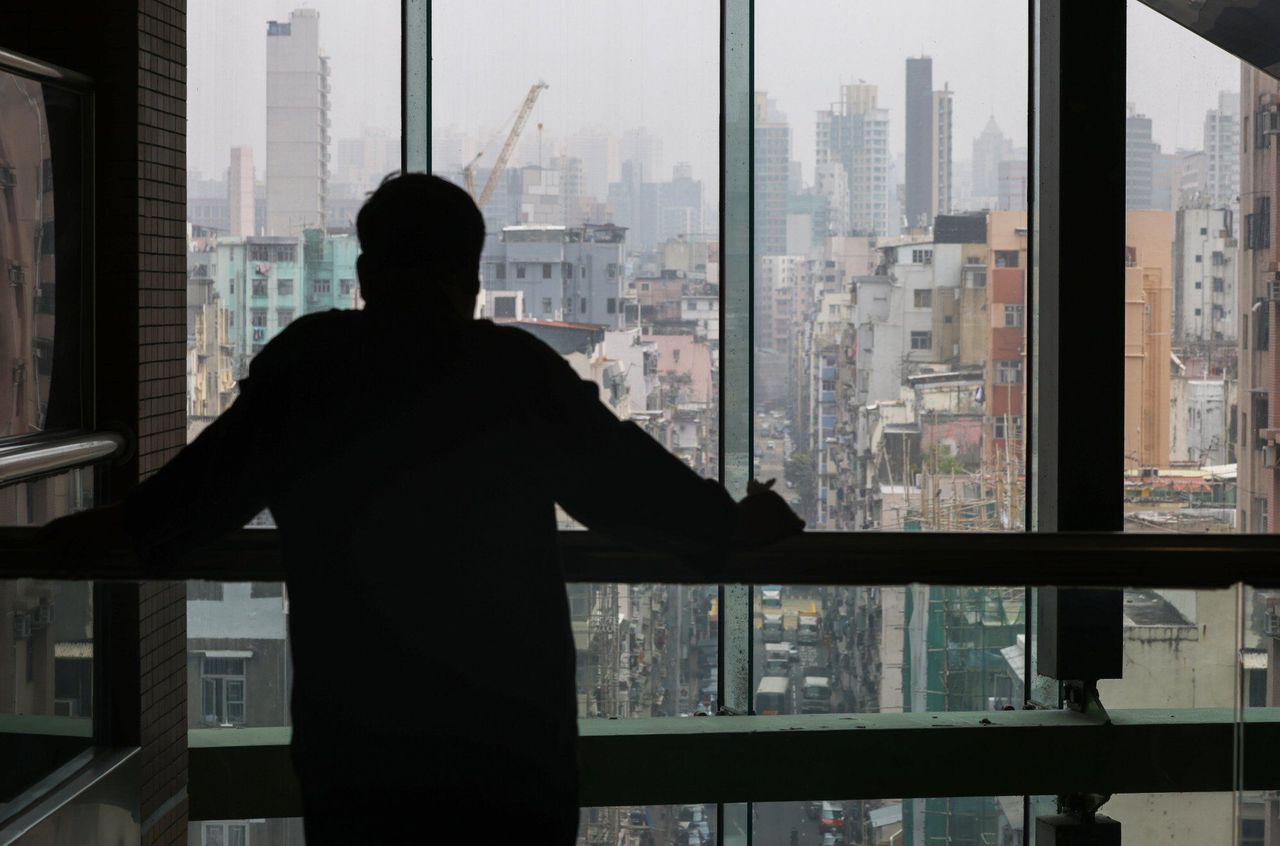 Hong Kong's unemployment rate in February hit a five-month high of 4.5 per cent.

The law will prevent landlords from terminating commercial tenancies, cutting services or taking legal action against businesses in vulnerable sectors for failing to pay their rent on time.

The plan was initially proposed by Chan as part of this year's budget session last month. He had earlier removed the option to extend the moratorium period to six months.

Other measures to support SMEs include a new round of the Employment Support Scheme (ESS), aiming to help between 1.1 million and 1.3 million employees. Chan added that the scheme was expected to be rolled out next month.

Secretary for Labour and Welfare Law Chi-kwong said the relaunched ESS had a different objective than the previous one introduced in 2020.

"In 2020, we wanted the enterprises to be able to sustain their business. This time, we hope to help their business rebound," Law told a television programme on Sunday.

The latest subsidy will offer HK$8,000 (US$1,022) a month to each eligible worker for three months, which is less than the maximum HK$9,000 monthly payout for half a year under the previous round, which cost HK$90 billion for taxpayers.

Employees making more than HK$30,000 a month will not be eligible for the latest version of the scheme.

Law said that it was too early to say whether the plan would be extended.

The city's rolling three-month unemployment rate hit a five-month high of 4.5 per cent in February, with 157,900 people without a job. Law added that he believed unemployment would continue to rise in the coming months, yet the chance of reaching the record 7.2 per cent set in February of last year was unlikely.

"Given that there is no new mutant [strain] of the coronavirus and the epidemic is under control next month, in addition with consumption vouchers, it's possible the economy could rebound," he said.

Chan argued that digital vouchers worth HK$10,000, the first half of which would be issued next month, would help spur consumer spending.

"We hope to ease the pressures under the epidemic, and [vouchers] will also have some impact on the business of SMEs," he wrote.

The handouts will expire after seven months and residents cannot transfer them to other residents or spend them on public services, utilities or fines.