Paul Chan also expects Hong Kong to end up with around 6.4 per cent growth for 2021, which he calls year of 'recovery'
Hong Kong's economy will continue to grow in 2022 but the "breadth, depth and speed" of the expansion will be affected by Omicron, inflation and geopolitical tensions, the financial secretary has predicted.

In a look back as well as ahead, Paul Chan Mo-po on Sunday said growth could end up reaching 6.4 per cent for 2021 after the city emerged from a pronounced recession.

"If there is no visible deterioration of the external environment and the local epidemic situation can remain stabilised, Hong Kong's economy can continue in a growth orbit in 2022," he wrote on his official blog. "But the breadth, depth and speed of recovery will still be full of uncertainties."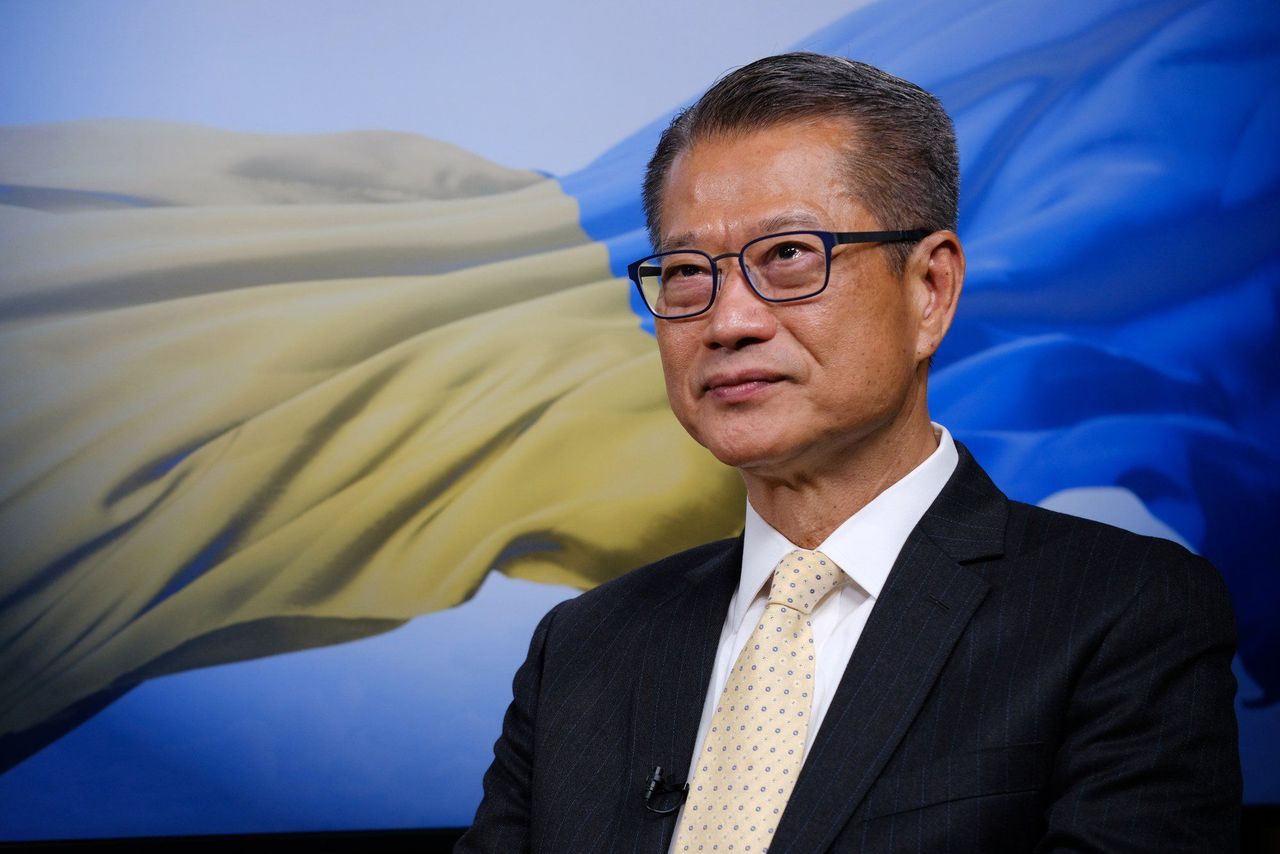 Financial Secretary Paul Chan.

Hong Kong swung from negative growth to expansion in the first three months of 2021, slightly earlier than what Chan forecast last January. Real gross domestic product grew by 5.4 per cent year on year in the third quarter, after expanding 7.6 per cent in the second quarter. For the first three quarters as a whole, real GDP grew by 7 per cent over a year earlier.

The latest jobless rate was 4.1 per cent, the lowest since the December 2019 to February 2020 period. At that time, the rate was 3.7 per cent.

The minister will deliver his budget for 2022-23 next month and last week said he had met representatives of various sectors and organisations to gather input.

"The market in general expects the major economies of the world to further recover this year," Chan said on his blog. "This will provide the support for Hong Kong's exports. While the mainland economy has faced downward pressure in recent months, its fundamentals have remained solid and there is still much room for policy adjustment to help the economy progress in a stable manner."

But he added the Covid-19 pandemic posed the biggest uncertainty. The recent worldwide surge in Omicron cases had forced many countries to tighten travel restrictions, Chan noted, adding this could slow down global economic growth as well as hinder the international supply chain, which in turn would push up inflation.

Chan expected 2022 to be "a year of economic and social development" as the city had got back on the right track with the "one country, two systems" policy after the Beijing-led overhaul of the electoral system to ensure only "patriots" hold political power and the imposition of the national security law.

"Hong Kong is entering a new phase of good governance and one can't help looking forward to a future of speedier development, including the resolution to the long-term deep-rooted problems of the society," he said.

But the state of international relations could not be ignored, Chan warned, adding: "The impacts of Sino-US relations and the development of the international geopolitical situation on Hong Kong should not be taken lightly either."

Chan said 2021 had been a year of "recovery", which was a result of strong exports, a stabilised pandemic situation and higher vaccination rates, as well as the consumption voucher scheme that had boosted local spending and supported the retail, catering, and services sectors.

He conceded however there was still some way to go until a "full recovery" because the flow of tourists had not resumed amid Covid-19 and he urged people to cooperate with the government's pandemic control efforts and to get vaccinated.

Chan also pledged to continue improving the financial system of Hong Kong to brush up the competitiveness of the city as an international fundraising platform.