Current 240-headcount limit on banquets will be lifted on Thursday, and some restaurants predict business for large gatherings will increase by as much as 30 per cent.
Hong Kong restaurants and event planners are bracing for an influx of bookings as individuals, firms and organisations rush to plan events or book more tables to celebrate the festive season and take advantage of the end to a cap on banquet capacity.

After suffering through almost three years of muted holidays because of stringent coronavirus curbs, the city's eateries predicted their banquet business would soar by 10 to 30 per cent as authorities announced the relaxation of Covid-19 curbs on Tuesday.

From Thursday, bar patrons, banquet guests, as well as residents joining local tours no longer have to show proof of a negative rapid antigen test (RAT). The 85 per cent capacity cap currently set for entertainment venues such as cinemas, museums, theme parks and performing spaces will also be lifted.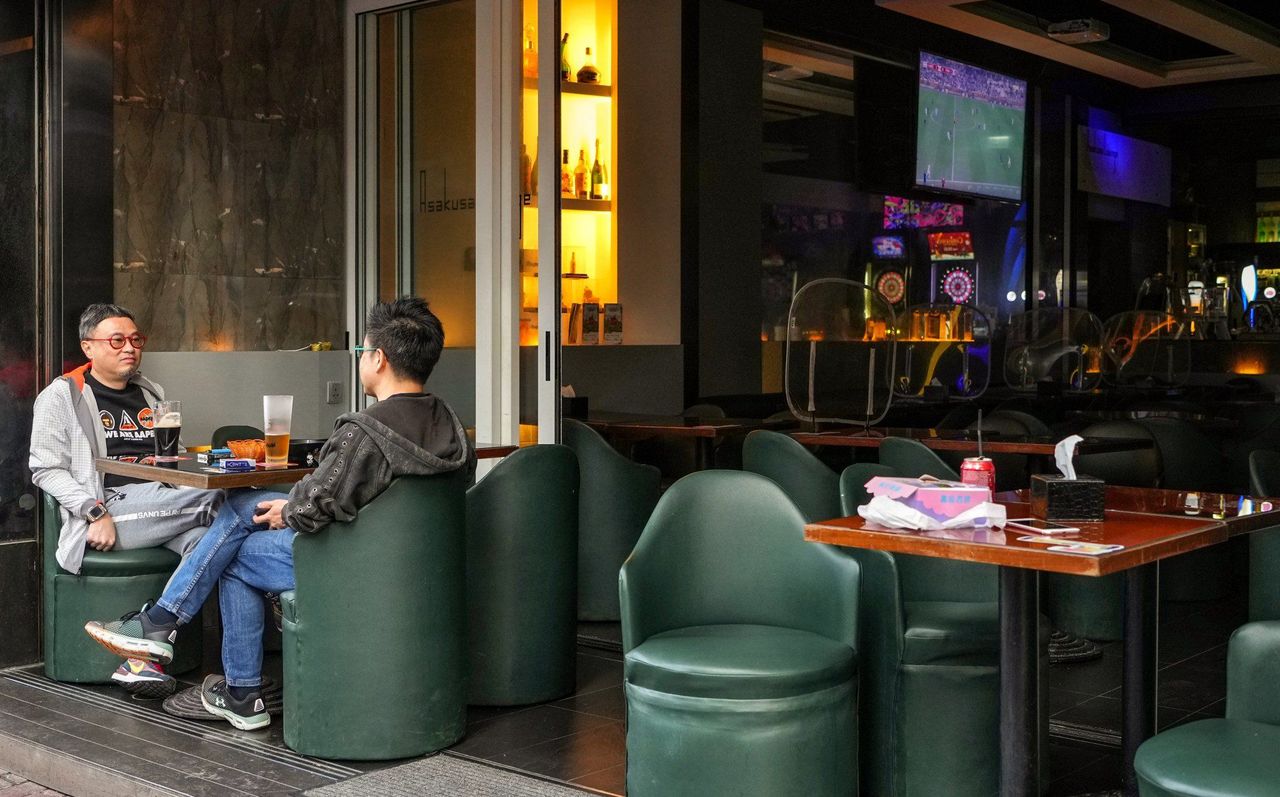 Hong Kong has been gradually easing its Covid-19 restrictions.
The current 240-headcount limit on banquets would be lifted, but a 12-per-table rule and mask-wearing requirements in public would remain. Eating and drinking will also be allowed at outdoor areas of places of public entertainment, event venues and sports premises, as well as at mahjong parlours.
Simon Wong Ka-wo, president of the Hong Kong Federation of Restaurants and Related Trades, said residents were booking more banquet tables after the announcement.
"Everybody feels happy about this good news. This will certainly boost spending sentiment," he said. "Some patrons who already made a banquet booking immediately booked more tables. Firms and organisations are expected to hold more events at restaurants too."
Wong said bookings for the winter solstice on Thursday were almost at 90 per cent for many eateries. If the city reopened its border with mainland China next month, the catering industry's business could return to 90 per cent of pre-
Covid
-19 levels by the end of February, he predicted.
David Leung Chi-wai, chairman of Seafood Delight Group, which has 17 Chinese restaurants at housing estates and employs more than 1,000 workers, said he expected a 30 per cent rise in banquet business this festive season.
"Bookings for banquets will pour in after the removal of the headcount cap," he said. "We can operate 100 tables to accommodate over 1,000 guests at the same time. Firms and organisations will start to make bookings for large spring banquets or hold big events to receive more guests."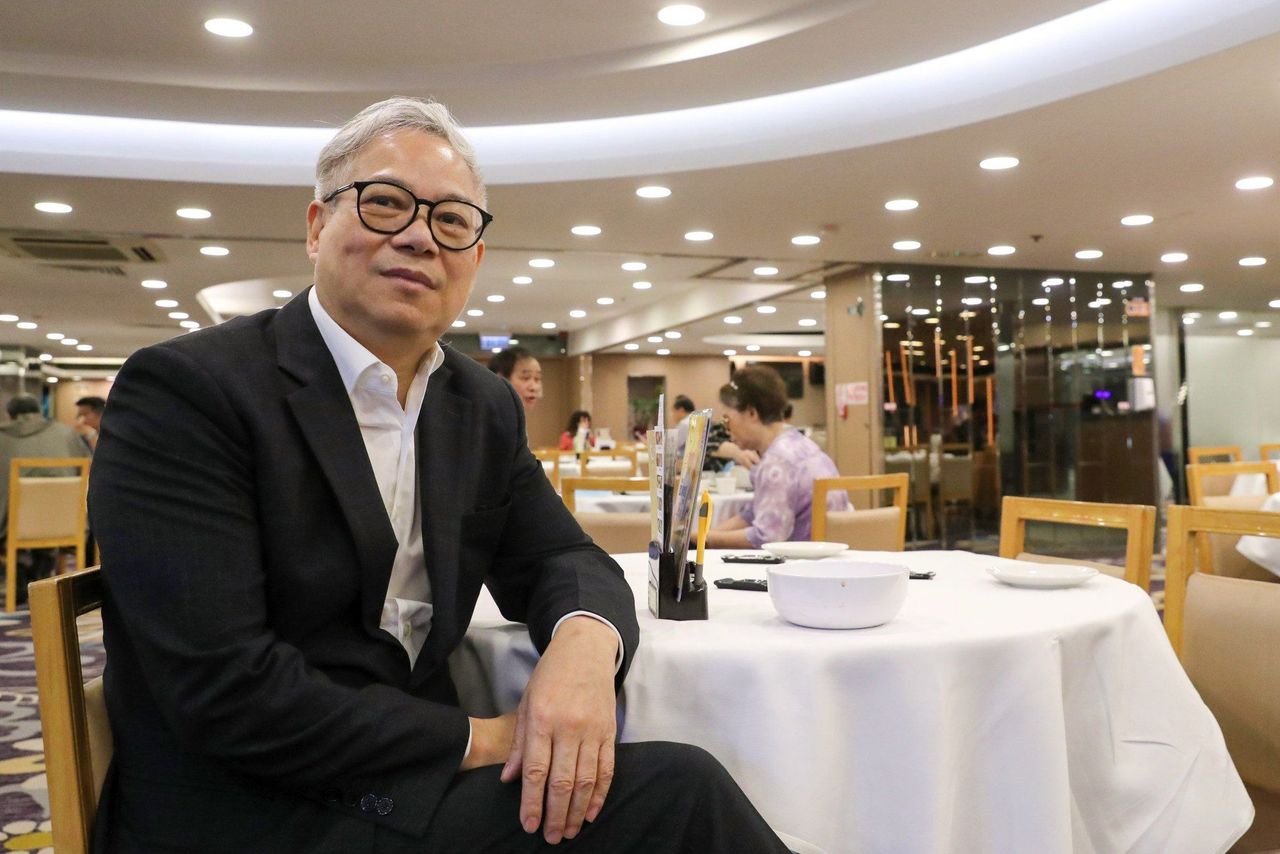 David Leung, chairman of Seafood Delight Group, which has 17 Chinese restaurants at housing estates.

Ray Chui Man-wai, president of the Institute of Dining Art, estimated banquet business would increase by more than 10 per cent during the next two months, especially for big Chinese restaurants.

"The lifting of the 240-headcount cap on banquets will certainly boost the night business for big Chinese restaurants as firms and organisations will start to book reunion and spring dinners to celebrate Lunar New Year," he said.

But the policy shift has caught some soon-to-be married couples off guard. Kelvin Lai, a 34-year-old public relations professional, said he could not invite everyone he wanted to his celebration on the happy day because of the headcount cap, and was scrambling to ensure no friends or relatives would be left out.

"But I am also worried that they find me insincere because of the short notice," said Lai, who will marry next month. "It is so annoying that the government is lifting restrictions like squeezing toothpaste tubes."

Lai also urged the government to review the necessity of its remaining social-distancing measures, such as the vaccine pass which prevents people who had not been inoculated against Covid-19 from entering many premises.

Sandy So, general manager of the Lifestyle Group which operates wedding venues, said her sector would only benefit from the relaxations in the second quarter of next year, as couples usually reserved venues six to 12 months in advance.

She said she hoped for more measures to cater for unvaccinated guests, suggesting they be allowed to attend banquets in designated zones, with toilets reserved for their exclusive use.

Hong Kong Small and Medium Enterprises Association honorary chairman Danny Lau Tat-pong, who runs a curtain wall frame firm, said he had no plans to hold a banquet for his 80 staff in Hong Kong as his company had suffered a 30 per cent drop in business.

But he noted the Lions Club of Happy Valley, which planned to hold a celebration for its 55th anniversary in February next year, immediately booked more tables to cater to 360 guests after learning about the relaxation.

"This news can certainly benefit those venues that can hold large events," he said.

In Lan Kwai Fong, the manager of live music bar Insomnia, who only gave her name as Alex, welcomed the relaxation and said she hoped to see larger crowds during the coming holidays.

"Some people have walked away after learning that a RAT test is required and go to other restaurants that don't require it," Alex said.

Johnson Ma, who works in the finance industry and was in Lan Kwai Fong for a Christmas party hosted by his company's client, said he was happy to learn of the relaxation.

"Some of my colleagues turned down the invitation partly because of the test requirements," he said. "Without this test, it will be more convenient."