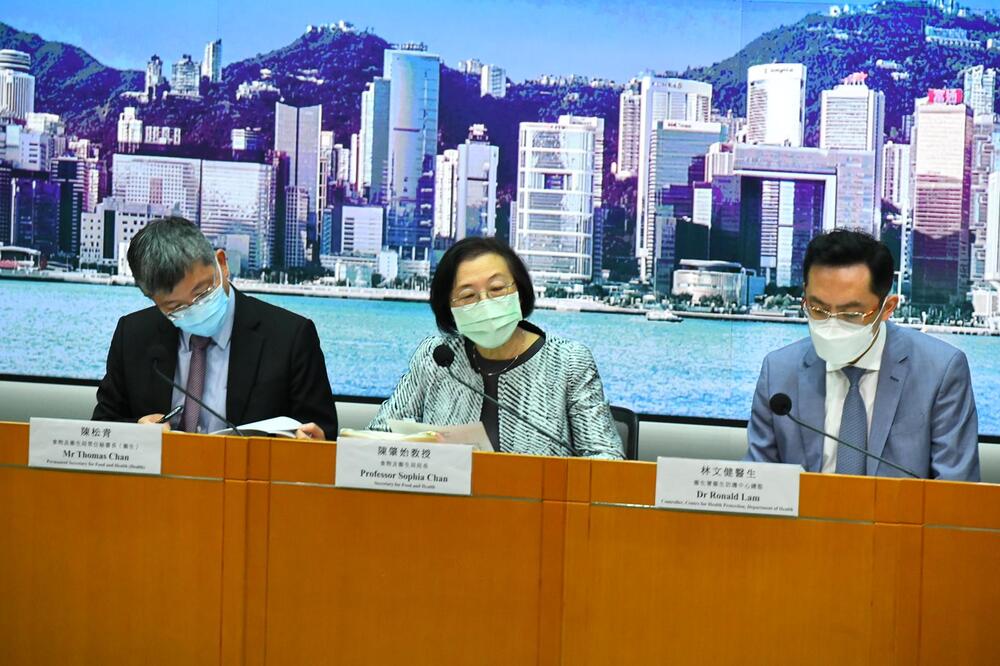 Hong Kong eases quarantine measures for fully vaccinated travelers, close contacts
Hong Kong will ease quarantine for fully vaccinated inbound travelers and residents who are close contacts of people infected with Covid-19, loosening one of the world's strictest policies amid efforts to encourage inoculation.
Fully vaccinated people coming from a handful of low-risk countries including Australia, New Zealand and Singapore will have their mandatory hotel quarantine shortened from 14 to seven days, health authorities said at a briefing on Friday.

They will be required to self-monitor for an additional week after the seven-day hotel quarantine. The changes, which were announced earlier, will take effect on May 12.

Inoculated people from high and medium risk origins will have their stays reduced from 21 days to two weeks plus an additional seven days of self monitoring. Those coming from extremely high risk areas will still need to quarantine for three weeks, even if they've received their shots.

Quarantine will also be shortened from 14 to seven days for fully vaccinated residents found to be close contacts of people with Covid.

When the cases involve new, more dangerous variants, they will only be quarantined at government facilities for 14 days instead of 21 days, plus an additional week of self monitoring.

As for residents living in buildings detected with mutant virus cases, they will not be required 21 days of quarantine at government facilities. After undergoing the first compulsory testing and tested negative for the virus, those residents will have to self monitor for 21 days, and undergo four additional compulsory tests on the third, seventh, twelve, and nineteenth day.

However, health officials stressed that if there is more than one mutant Covid case detected from the building, residents may still have to undergo quarantine at government facilites for 21 days.