New microelectronics institute to produce chips for electric car manufacturing to complement mainland China's tech strategies.
Hong Kong's financial chief has earmarked more than HK$10 billion (US$1.2 billion) to drive the development of innovation and technology (I&T), with a new microelectronics institute seeking to produce sought-after chips for electric car manufacturing to complement mainland China's tech strategies.

Financial Secretary Paul Chan Mo-po's latest budget on Wednesday rolled out a string of initiatives to drive the city's development.

He emphasised the need to "actively align" with national development strategies for transforming the city into a global I&T hub as envisaged by Beijing.

"Hong Kong's destiny has been closely intertwined with the destiny of our country … Hong Kong has to better capitalise on its advantage as an international I&T centre," he said.
To realise Hong Kong's vision of becoming a global I&T leader, the finance chief said the city must "pool the efforts of government, industry, academic and research sectors to commercialise research and development [R&D] results, and promote the development of the I&T industry".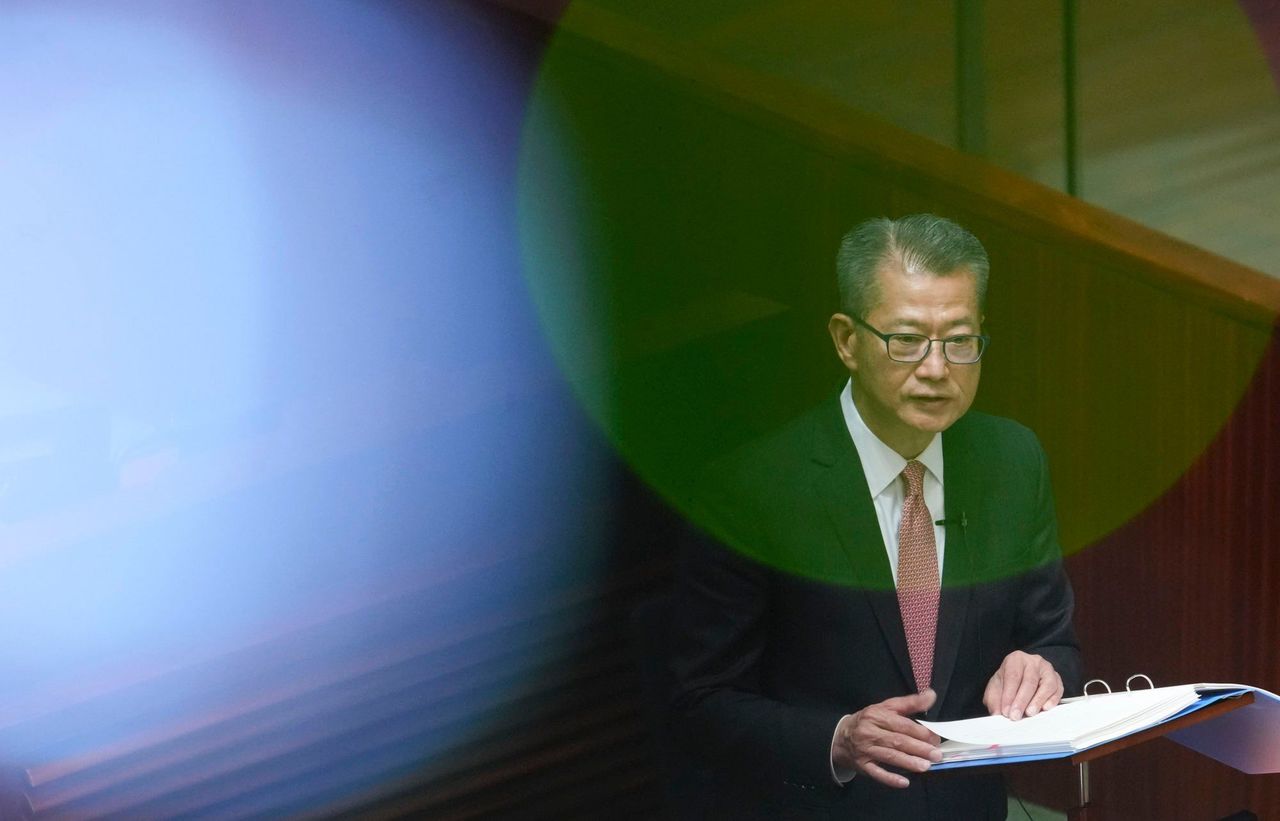 Financial Secretary Paul Chan delivers his budget speech.
The HK$10 billion initiatives included HK$6 billion funding to help universities and institutes develop thematic research centres related to life and health technology, the allocation of HK$3 billion to enhance basic exploration of frontier technology fields such as artificial intelligence (AI) and quantum technology and the formation of a digital economy.
Chan will take charge of a new Digital Economy Development Committee to conduct in-depth studies and draw up plans to promote the artificial intelligence industry in Hong Kong including the formation of an AI supercomputing centre.
Another highlight was the establishment of a Microelectronics R&D Institute in Yuen Long InnoPark set to begin operations next year. It aims to be a "leading organisation for supporting microelectronics development in the Asia-Pacific region", Chan said.
"Microelectronics is the core technology in hi-tech and information industries," he said. "This will help pool together mainland and overseas talent in relevant fields and strengthen the nurturing of local R&D talent, thereby further enhancing the I&T ecosystem."
A government source said the microelectronics institute aimed to develop local production of chips and semiconductors for the manufacturing of e-cars with details to be released later this year.
"It's a policy that actively aligns with the national development strategies," the insider said.
"The institute will explore any opportunities in any kinds of chips and semiconductors. But we will primarily focus on chips packing and third-generation semiconductors for electric cars as we see a huge market demand in the near future."
Semiconductor chips have been in short supply on the mainland since 2020 when a global scarcity caused by
Covid
-19 supply chain disruptions hit the Chinese tech industry.
The shortage has worsened since October 2022, when the US imposed sweeping restrictions on the export of semiconductors made with its technology. The ban was designed to cut off the supply of critical technology that China may have been using for advanced computing and weapons manufacturing.
China consumes more than three-quarters of the world's semiconductors but produces only about 15 per cent of global output. With the decline in the trade of semiconductor chips, this imbalance is most noticeable in the mainland's car industry.
Other budget initiatives included the provision of HK$500 million for Cyberport to launch a digital transformation support scheme to help companies, the injection of HK$400 million to the Science Park's Corporate Venture Fund and an additional HK$110 million to start a Co-acceleration Programme.
Leonard Chan Tik-yuen, chairman of the Hong Kong Innovative Technology Development Association, said the government had made the right move in developing city production of chips to complement national technological strategies.
"But people can't expect to see a fruitful result over a short term. Hong Kong needs to develop itself into an R&D base by pulling together mainland and overseas tech talent to conduct joint research in the city," he said.
"Then there will be a synergy effect, thus a greater chance for it to successfully develop semiconductor solutions."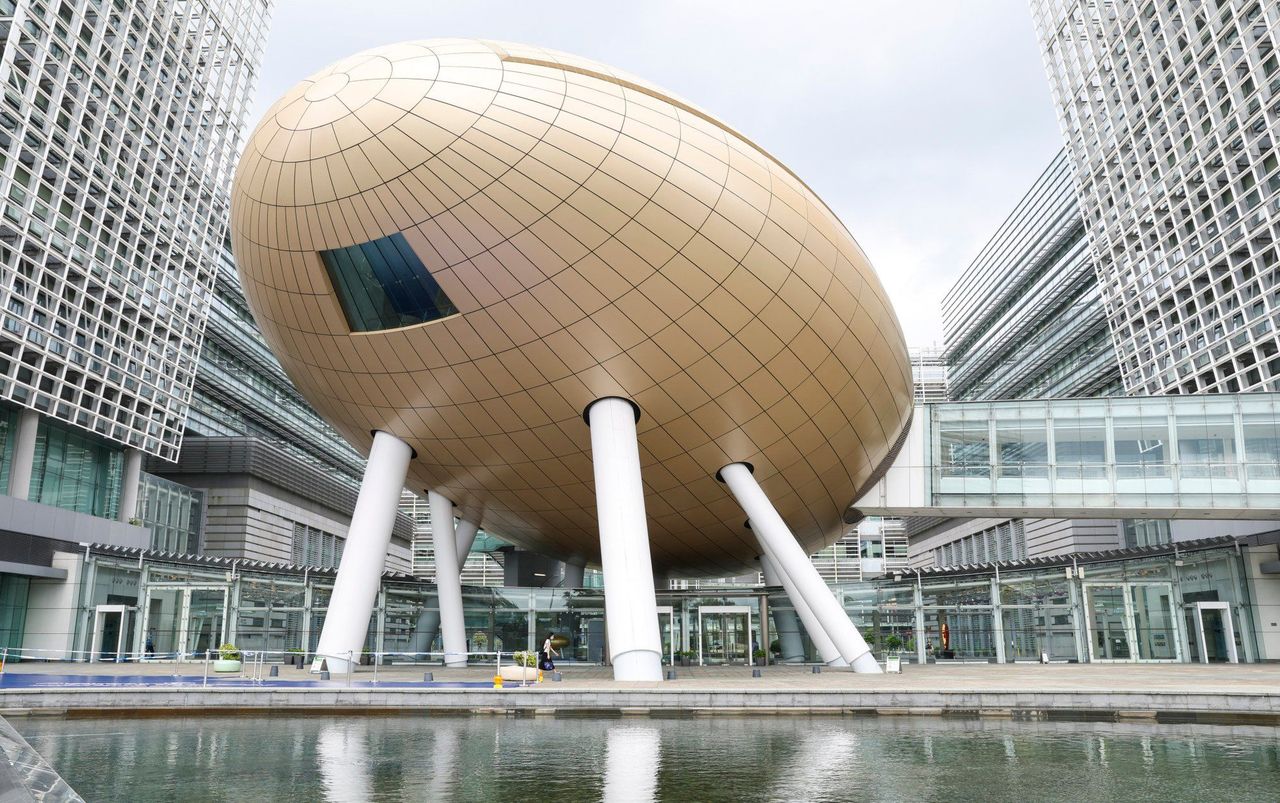 The successful InnoHK initiative at the Science Park has inspired a similar project that will see universities and institutes develop research centres related to life and health technology.

Hong Kong tertiary institutions that wanted to set up life and health research centres would be invited to submit their proposals in the coming financial year.

A government source said the idea was proposed after the success of the InnoHK research initiative, where city universities and overseas institutions set up 28 laboratories in the Science Park to study various topics, such as molecular diagnostics and Alzheimer's disease.

The source said the proposed research centre was envisioned as a cross-university and multidisciplinary collaboration, such as the Broad Institute in the United States, where scientists from Harvard University and the Massachusetts Institute of Technology work together on biomedical and genomic research.

Lawmaker Duncan Chiu, for the information and technology sector, said setting up a microelectronics institute would help China to achieve breakthroughs in semiconductor technology.

"Hong Kong has the capability to engage in chip designs by pulling together international and mainland talent," he said.

"It doesn't have to develop high-end semiconductors, but the third-generation ones which can apply to smart devices. The set-up of the institute will serve this purpose well."