Electricity cut off and facilities damaged after blaze broke out at Christian New Life Association in Yuen Long on Wednesday morning.
A Hong Kong drug rehabilitation centre has appealed to social welfare officials for help after a fire at the facility left about 20 of its residents in a bind over accommodation.

The blaze at the Christian New Life Association in Yuen Long broke out just after 7.30am on Wednesday, causing significant damage to the centre's storeroom and assembly halls.

Electricity was cut off and items including computers and teaching equipment were also badly burnt.

At least 20 people – including recovering drug addicts and volunteers – were evacuated from the premises before firefighters arrived on the scene, the Fire Services Department and police said, adding that no one was injured or killed.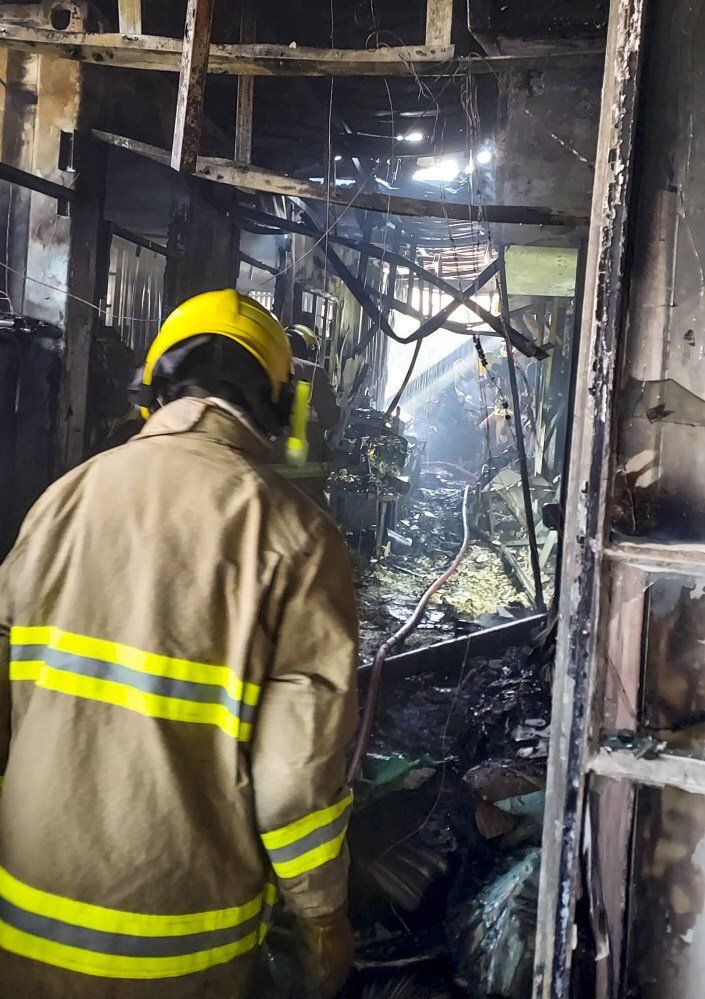 The fire caused significant damage to the centre's storeroom and assembly halls, and electricity was cut off.

Pastor Sam Cheng Chun-wah, the association's founder, accused the Social Welfare Department of not sending officials to check on the situation.

Cheng said he had reported the fire to the department, but had been told it would not be sending anyone to assist the centre on the same day.

"We have to stop our operations because there is no more power," he told the Post. "I think they should have come down to check on the situation ... [and] the residents' safety, this should be their responsibility."

Cheng later said some welfare officials did manage to visit the centre, but concrete arrangements had not yet been finalised and the affected residents were currently housed in another rehabilitation facility under the association.

The hunt for alternative living arrangements was complicated by the current colder weather, Cheng added.

"Even if some of them can go home, it is not the best arrangement because it's possible for them to have a drug relapse, which would affect their previous rehabilitation efforts," he said.

"But the government has not discussed any living arrangements for them. They should be concerned about the safety of these people, does this mean they will only appear when people have died?"

Founded in 2001, the association provides rehabilitation programmes for male individuals who are experiencing substance abuse issues so they can reintegrate into society. They will undergo discipline training, counselling and psychological treatment, and can remain at the centre while they recover from addiction.

Four volunteers help manage the centre.

The Social Welfare Department said it had sent staff to the centre to follow up and arranged temporary accommodation for the affected residents. The department would continue to maintain contact with the centre and provide appropriate support as needed, it added.