Video shows luxury car mounting roadside planter in Tai Po and flying through air before slamming lengthwise into the lamp post.
The driver of a luxury sports car and his passenger narrowly avoided death when their vehicle crashed into a lamp post and split almost in half on a Hong Kong road just before noon on Saturday.

An online video shows the Black Lotus Exige driving along Pok Yin Road in Tai Po district at 11.16am when it swerves to the left and bumps into a roadside planter, which sends the vehicle into the air before it slams lengthwise into the lamp post.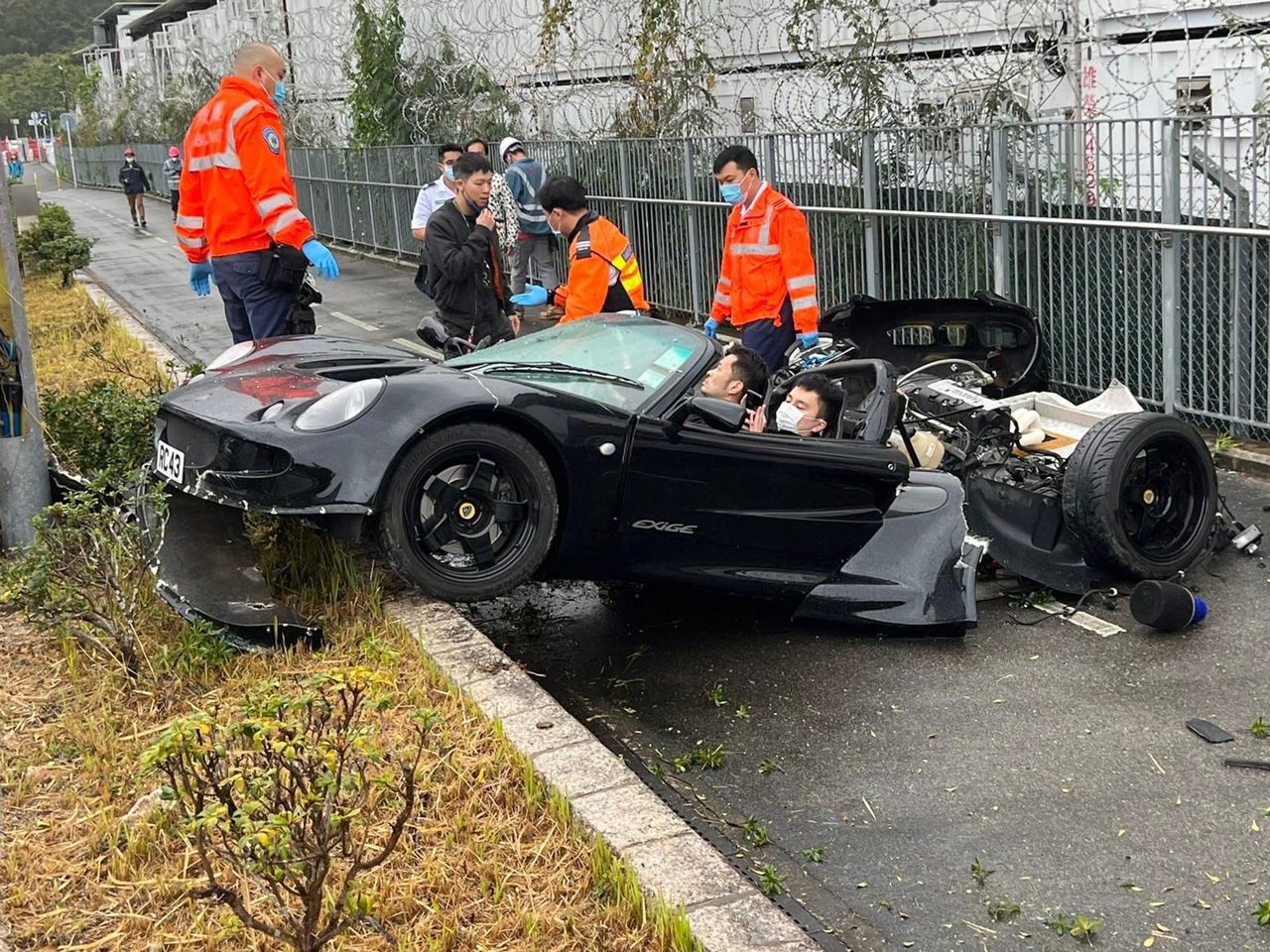 First responders at the scene of the crash.

The car flies onto a bicycle track next to the road and finally comes to a stop, with the roof ripped off, most of the rear sheared to pieces and the two occupants still in the front seats.

The 42-year-old driver and 28-year old male passenger reported chest and neck pains, respectively, and were sent to Alice Ho Miu Ling Nethersole Hospital for treatment.

No passers-by or cyclists were injured.

Police said the driver and passenger were sober and the crash was being investigated.