At least 15 suspected cases of animal poisoning were reported in February, with six dogs dying in the space of a week.
Veterinary surgeons suspect another pet has been poisoned at a dog-friendly park in an affluent Hong Kong neighbourhood, fuelling fresh fears among owners after at least seven animals died in 15 similar cases this year.

The Veterinary Specialty Hospital (VSH) said it treated a dachshund which presented with suspected poisoning and died in the early hours of Friday.

Emergency veterinary surgeon Dr Joanna Mockford said the dog had been vomiting at home and breathing heavily. On arrival at VSH, it had a high fever, and was panting and hypersalivating. Within 1½ hours, the dachshund went stiff and died of cardiac arrest.

She said the pet had been in Cyberport Waterfront Park at around 5pm on Thursday.

Mockford said she had treated at least six dogs which died in February and they had all been in the park. The way the dachshund died was "exactly the way the other dogs did", she said.

Police said the dog owner in the latest case had been approached as part of an inquiry into the case.

At least 15 suspected cases of animal poisoning were reported in February, with six dogs dying in the space of a week. Another dog died in a suspected poisoning in January.

Dog owners, who were on high alert, said they would continue to use the park, but some had muzzled their pets. Surveillance cameras have been installed and the park's management also increased the number of guards, while police posted warning signs. A reward of HK$422,000 has also been offered.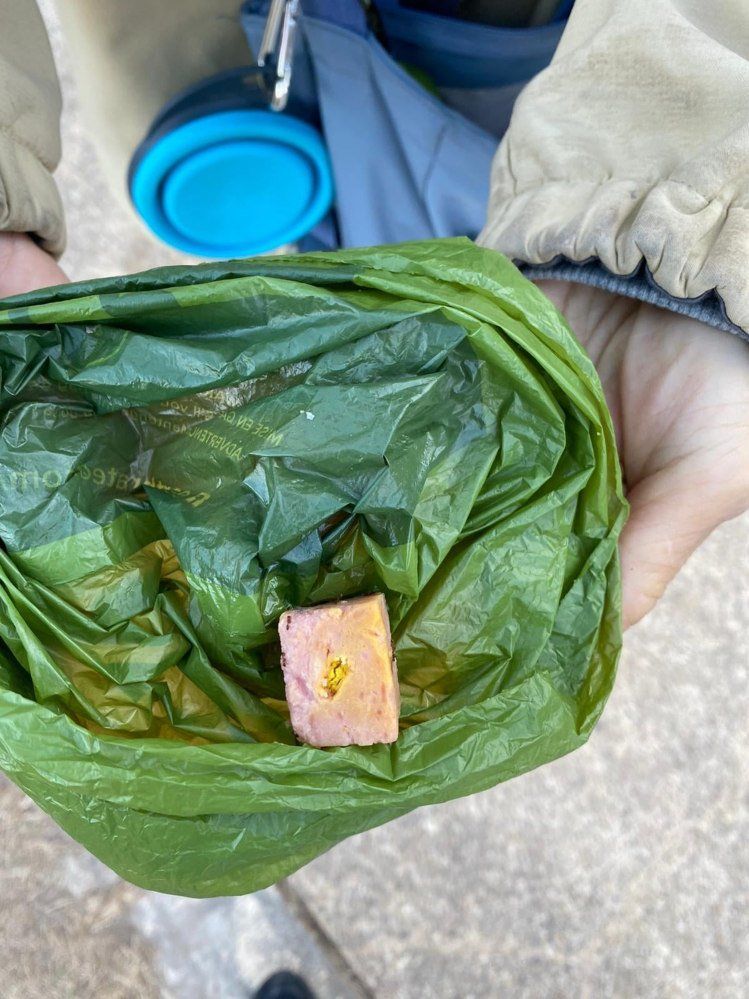 A photo from Hong Kong Dog Rescue shows bait of luncheon meat, after a pet was poisoned last month.

Anyone with information regarding the dog poisoning cases is asked to contact the Society for the Prevention of Cruelty to Animals' 24-hour hotline at 2711 1000. The SPCA also expressed concern about the latest incident.

Owners have expressed frustration at the progress of the police investigation into the poisonings with many questioning why it was taking so long for toxicology tests to come back. "We are impatient. It is ridiculous. Why does it take so long?" said a friend of the owner.

Police told the Post last month they had conducted an autopsy on one of the dogs, but the cause of death could not be ascertained and further toxicological examinations would be carried out. A spokeswoman said toxicology tests "normally take weeks".

In Hong Kong, cruelty to animals carries a maximum penalty of three years in jail and a fine of up to HK$200,000 (US$25,780).