City also reports 407 imported cases on Monday, highest since pandemic began in 2020.
Most patients suffering from long Covid have mild symptoms that are either subjective or related to lifestyle, private family doctors in Hong Kong have said, after a university professor estimated that 2 millions residents may suffer from the condition.

The city also reported 407 Covid-19 imported cases on Monday, the highest since the pandemic began in 2020, while the daily number of serious cases in hospitals remained stable at 29.

General practitioner Dr Edmund Lam Wing-wo said most of the long Covid patients he had examined experienced mild symptoms, such as fatigue, shortness of breath and poor appetite, about two or three months after recovery.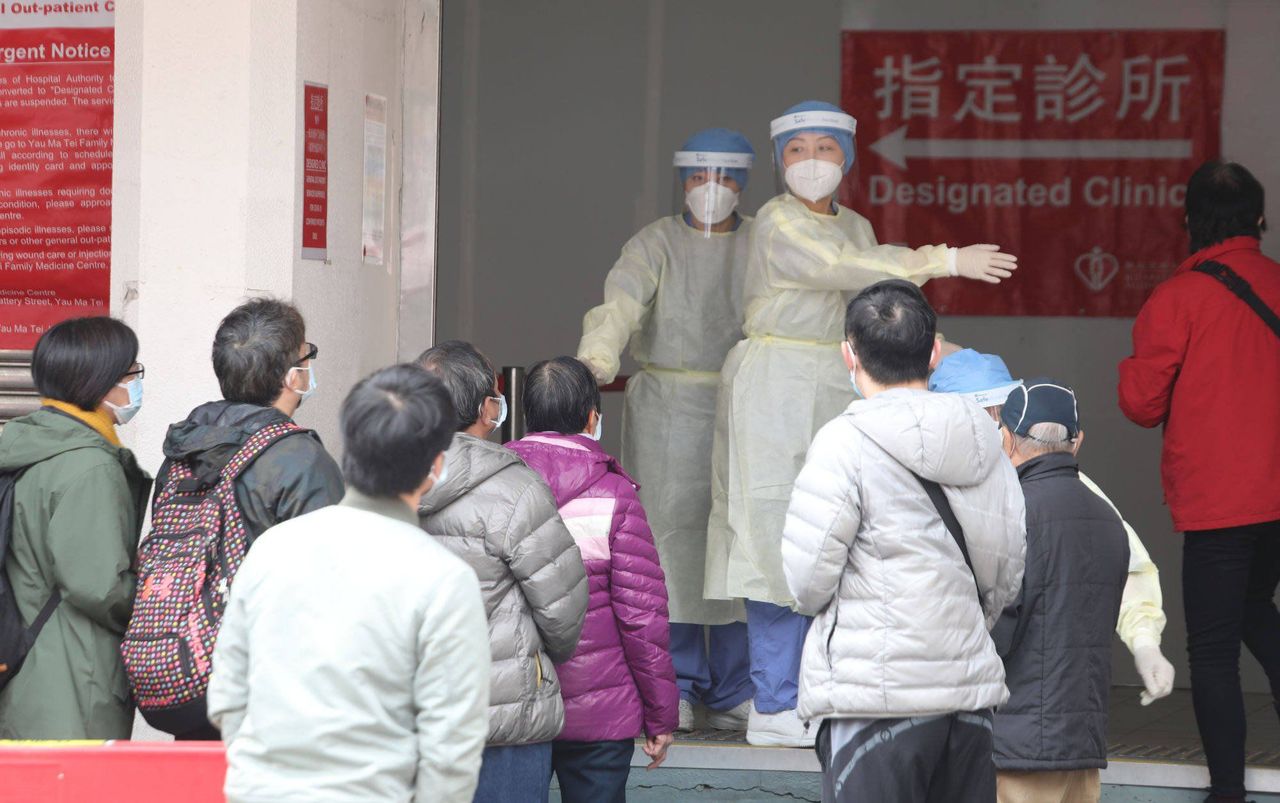 Professor Francis Chan Ka-leung, the dean of Chinese University's medical faculty, has estimated that about 2 million residents might have suffered from long Covid.

"The symptoms are also related to a healthy lifestyle, such as exercise, diet and sleep, as well as mental health and stress," he said. "After recovering from any other illnesses such as cancer, cold or influenza, patients may also experience after-effects. It is entirely normal that the body may need to recuperate after recovery."

While no cure exists yet for long Covid, most patients could fully recover after adopting healthier lifestyles within three months, Lam said.

Hong Kong on Monday recorded 5,361 coronavirus cases and five related deaths. Responding to the record high of imported cases, respiratory medicine specialist Dr Leung Chi-chiu said the number should not be a cause for concern.

"[It is] expected with an increasing number of passengers and most of the [cases] were spotted during testing at the airport," he said. "[Infections] not detected by testing at the airport remain at around 100 or less, and [the number] is small compared to 5,000 local cases per day."

According to the World Health Organization, long Covid is accompanied by symptoms that last for at least two months within the first three months of the initial infection.

Professor Francis Chan Ka-leung, the dean of Chinese University's medical faculty, on Sunday estimated that about 2 million residents might have suffered from long Covid, assuming 3 million in total had been infected since the pandemic began in early 2020.

His estimation was based on the university's own study, which had collected responses from 6,994 people who had recovered from Covid-19 between July and October. It found 70 per cent were experiencing at least one symptom, while another 20 per cent reported no related conditions.

Symptoms reported included poor memory, insomnia, persistent coughing, shortness of breath and hair loss.

But Lam said some of his patients had been experiencing similar but milder symptoms before being infected, which might have simply worsened the conditions, as he expressed doubts they were directly caused by the virus.

Among his patients, only about 5 per cent developed new conditions after recovering from the infection, he noted.

"Some of the symptoms are very subjective, such as poor memory. Other symptoms are irregular menstrual period and eczema, which the patients may have before the infections," he said.

"I have some doubts about whether these conditions are classified as long Covid. In primary healthcare, we often encounter these mild and subjective symptoms, which may vary over time."

Private practitioner Dr Henry Yeung Chiu-fat, former president of the Hong Kong Doctors Union, also described the symptoms as "subjective", adding that he seldom came across long Covid patients.

"It is very difficult to make a concrete determination of whether the condition is long Covid or not … I am not sure how long Covid should be measured," he said.

"The Covid-19 patients I met in my clinic did not really complain about poor memory. Some of them were coughing, which would disappear one or two months later."

But Chan from the university said that given the virus had only appeared two years ago, there was a lack of training related to awareness and recognition of long Covid so doctors might often dismiss some of the symptoms.

He said a patient who had distorted taste perception with coffee was told by a doctor long Covid would only lead to loss of taste, while another practitioner said he should "drink some water and eat candies".

"It is important to recognise the problems that are distressing the patients. If the patients feel that they are being accused of making up the symptoms, it may further worsen or perpetuate the problems," he said.

"There should be continued medical education to teach doctors how to make diagnosis and approach this problem. The symptoms can be quite common. There can also be other underlying conditions."

While family doctors could treat long Covid patients with a few symptoms, Chan suggested setting up specialised clinics for those with conditions affecting multiple organs, where they could obtain referrals to specialists if their situation worsened.

The city's Covid-19 tally stands at 1,843,209 and 10,278 fatalities.