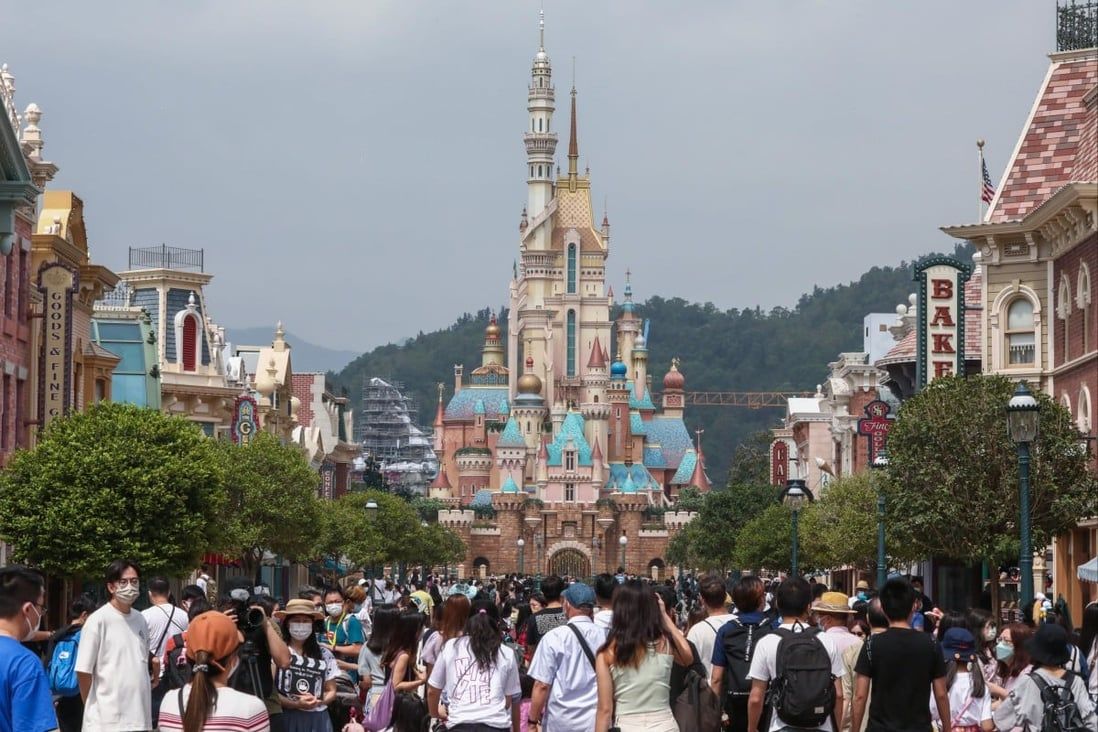 Hong Kong Disneyland pass holders rent out access, prompting rebuke by resort
Mainland influencer's viral clip, where he visits resort for fraction of regular price by renting Magic Access pass from regular holder, prompts online debate.
Some Hong Kong Disneyland annual pass holders are renting out their memberships for a profit amid the resumption of post-pandemic travel, triggering a stern warning by the resort that law enforcement will be contacted over any misuse.

The theme park issued a statement on Thursday to clarify that anyone who is not the registered cardholder of a Magic Access membership is strictly prohibited from enjoying the benefits of the pass. It also said cardholders were not entitled to use the membership for commercial purposes.

"Hong Kong Disneyland will handle such abuses very seriously and will contact the law enforcement authorities if there is any suspected case of fraud or illegal conduct," the resort cautioned.