Chan Tai-sum, 23, pleaded guilty to three counts of doing an act or acts with seditious intention and one of inciting others to take part in an unlawful assembly.
A delivery worker has been jailed for a year in Hong Kong for attempting to instigate a "revolution" last Christmas Eve and publishing 39 statements online deemed offensive to the local and mainland Chinese governments.

The District Court sanctioned Chan Tai-sum on Tuesday after he pleaded guilty last month to three counts of doing an act or acts with seditious intention and one of inciting others to take part in an unlawful assembly.

The court heard the 23-year-old defendant posted the provocative comments on the popular LIHKG forum and several Telegram groups between August 19 and December 13, 2021.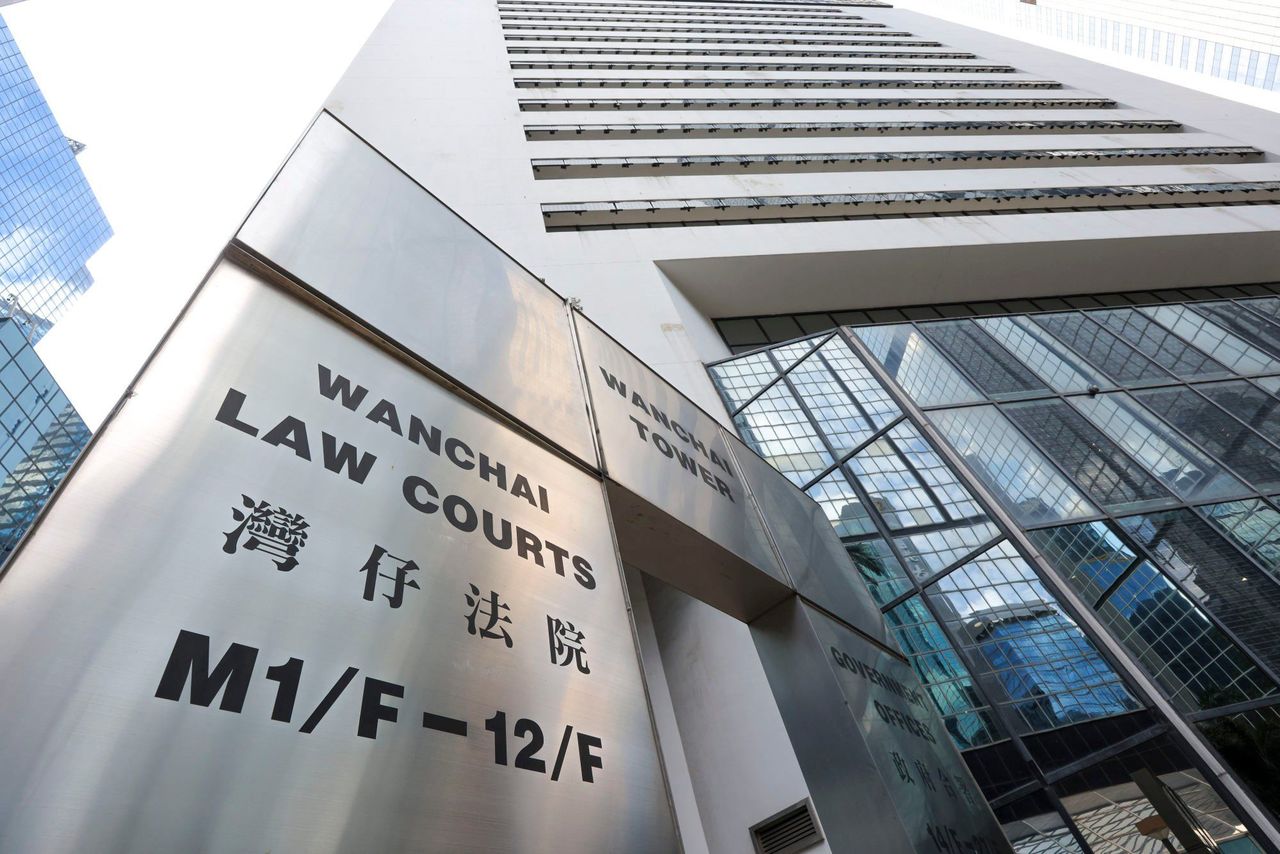 Chan Tai-sum pleaded guilty at the District Court last month.
The seditious statements included depictions of the Chinese Communist Party as a "tyrannical", "authoritarian" and "terrorist" regime, and claims that members of the Falun Gong, a spiritual group banned in mainland China, had their organs removed by officials there.
The delivery worker also advocated Hong Kong independence and urged others to overthrow the "bandits" currently in power, according to prosecutors.
Defence lawyers submitted that their client had merely sought others' recognition with his attention-seeking behaviour, citing his autism and challenges in interpersonal relationships.
But Judge Stanley Chan Kwong-chi noted a desire to prove one's existence in a group of anti-government individuals could inspire "lone wolf-style" attacks.
"The fact that he wanted to validate his existence is exactly why it is fearsome. One-upmanship between like-minded people is exactly what gives rise to a 'lone wolf'," said Chan, who is among judges approved by the city leader to oversee national security cases.
The judge referred to attacks such as those by a purchasing agent who knifed a policeman in the back before turning the blade on himself, an engineer who stabbed an officer in an arm before a failed attempt to escape to London, and a dozen protesters who assaulted a lawyer for calling them out during a demonstration.
A failure to mete out sufficient punishment would risk reigniting the dying embers of the "riotous" and "lawless" situations during the 2019 protests, the judge warned.
"The national security law has already taken effect for some 1½ years, yet the defendant dared to incite others [to commit crimes]. This is exactly what the court considers an aggravating factor," he added.
Police arrested Chan Tai-sum on December 16 last year, three days after he posted an article on two Telegram channels in support of demonstrations in multiple shopping districts on Christmas Eve.
The prosecution's case summary said the article called on others to "euthanise" the "stray dogs on the streets", "renovate" or "decorate" shops which did not share protesters' anti-government ideologies, and set up "pedestrian zones" in places they intended to stage the protests.
"Wolves should not act alone. A revolution can only be manifested by the entire population. Make a lone wolf a wolf pack," the article said.
Further investigations showed the defendant had also made contemptuous remarks on LIHKG and Telegram about Beijing and the local administration.
Chan, who has been incarcerated since December last year, is expected to complete his sentence in a month's time.
Sedition is punishable by up to two years' imprisonment under the Crimes Ordinance.
The offence has been classified as one capable of endangering national security, meaning prosecutors can ask that their complaints be heard by designated court officers, and defendants will find it harder to secure bail.