Interests that must be registered are clearly spelled out and filings are available to the public, Carrie Lam says when asked about media allegations against Leung Chun-ying.
Hong Kong had a "very robust declaration of interests system", city leader Carrie Lam Cheng Yuet-ngor said on Tuesday, when asked about media reports on her predecessor's public financial disclosures based on the Pandora Papers, the biggest leak yet of data about tax haven secrecy.

Stand News reported on Monday that Lam's predecessor, Leung Chun-ying, had conducted business through two offshore companies and sold his 30 per cent stake in DTZ Japan for HK$2.3 million in 2015.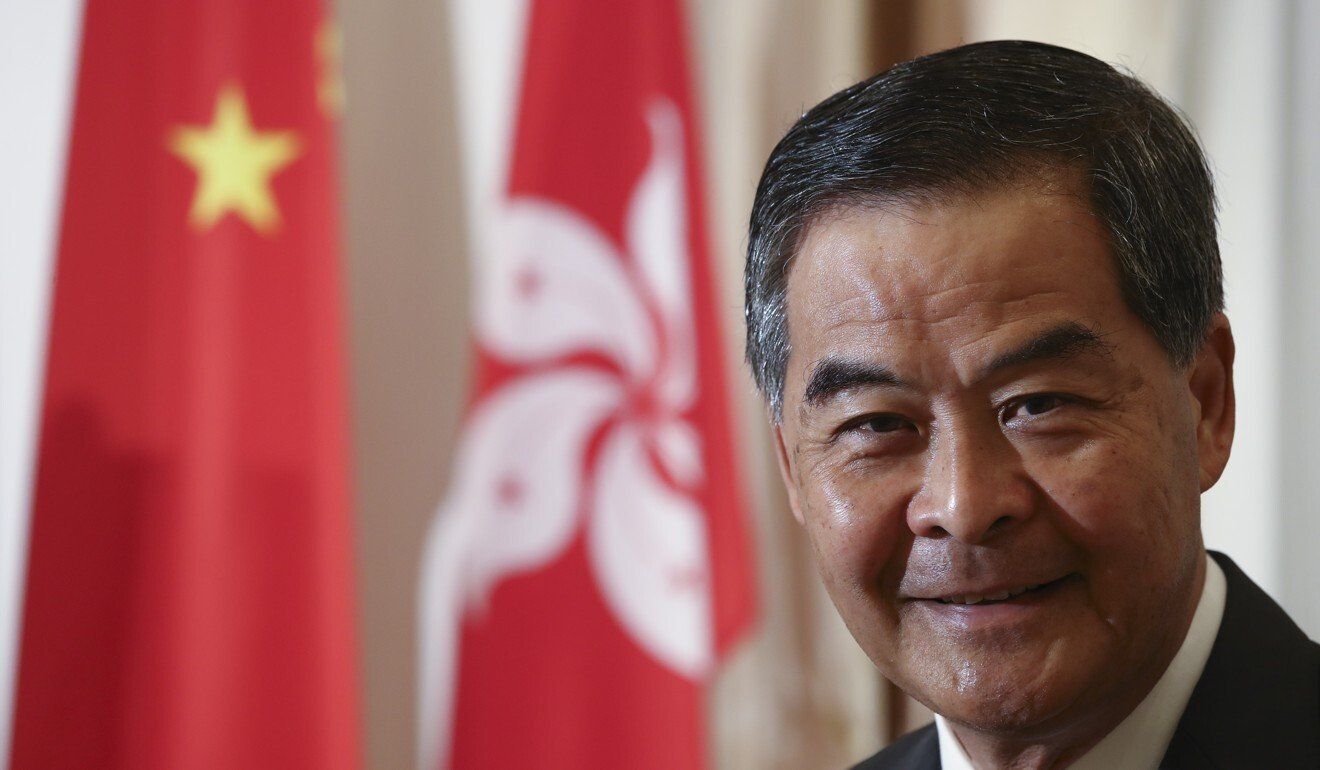 Former Hong Kong chief executive Leung Chun-ying.

But Leung strongly rejected the claim in a series of Facebook posts, insisting the law only required he declare shares he held directly and not ones owned through subsidiary companies. He accused Stand News of either being "ignorant" of the law or driven by "ulterior motives". Leung was Hong Kong's leader between 2012 and 2017.

While Lam said she would not comment on individual cases, she defended the strength of the city's disclosure requirements for senior public officials.

"We have a very robust declaration of interests system, both applicable to Executive Council members as well as principal officials, and these interests are disclosed to the public for inspection under what we call an annual declaration of registrable interests," she said.

The interests that must be declared were clearly laid out in the form online, she noted, while adding: "But at the end of the day this is an honour system. We do not check, monitor or investigate registrable interests of each member."

The news portal also reported that Leung and Tung Chee-hwa, who was chief executive from 1997 to 2005, used offshore accounts to shelter their wealth and those of their family members from taxes.

Tung and his family members were tied to at least 72 accounts owned by seven offshore companies, with one containing an estimated US$1 million in assets. He broke his silence on Tuesday, saying he would not comment on the report as it was unrelated to his term as leader.

In denying any wrongdoing, Leung earlier said that in 2012 he had declared all his stakes in companies directly held by him and took the "extra step of putting all my stakes in a trust managed by professionals".

"I declined to exercise my decision-making right as a shareholder in the companies, including the Japanese one," he added.

One of the members of Lam's de facto cabinet, the Executive Council, also weighed in on the allegations. Ronny Tong Ka-wah, a barrister by profession, said earlier on Tuesday that according to his understanding, the Executive Council Secretariat did not find that Leung had breached his declaration during his term. He added that he "accepted and respected" that view.

The declaration of interest mechanism was meant for public monitoring and should not be used as a tool for political attack, Tong said.

Former anti-corruption investigator and barrister Stephen Char Shik-ngor said that while the accusations were one matter, the ex-leader's way of handling the claims could prove problematic in terms of public perception.

Leung should clearly explain why he decided to retain ownership of the relevant stake via a trust, he argued, adding the government should require such indirect holdings to be declared as well.

The Stand News report, which based its claims on information contained in more than 11.9 million confidential financial records leaked by the International Consortium of Investigative Journalists (ICIJ), stated Leung and Tung were clients of Trident Trust, an international trust and fund administrator.

It alleged that Leung and Tung – both currently vice-chairmen of the nation's top political advisory body, the Chinese People's Political Consultative Conference – used intermediaries such as Hong Kong law firms and asset management companies to register offshore accounts and shell companies around the world for themselves and their families.

On Monday night, Leung doubled down on his attacks against Stand News.

"Who is the editor-in-chief of Stand News and who is his wife? Why is his wife now currently remanded in jail? Don't foolishly be an agent of foreign countries," Leung wrote on Facebook, making an apparent reference to veteran journalist Chung Pui-kuen and his wife Chan Pui-man.

Chan, former associate publisher of the now-defunct Apple Daily newspaper founded by media tycoon Jimmy Lai Chee-ying, is currently remanded in custody after being charged with collusion with foreign forces.

Leung had earlier accused Stand News of "willingly being the Hong Kong agent of Washington-based ICIJ" and warned that his lawyers would be contacting the online news portal.