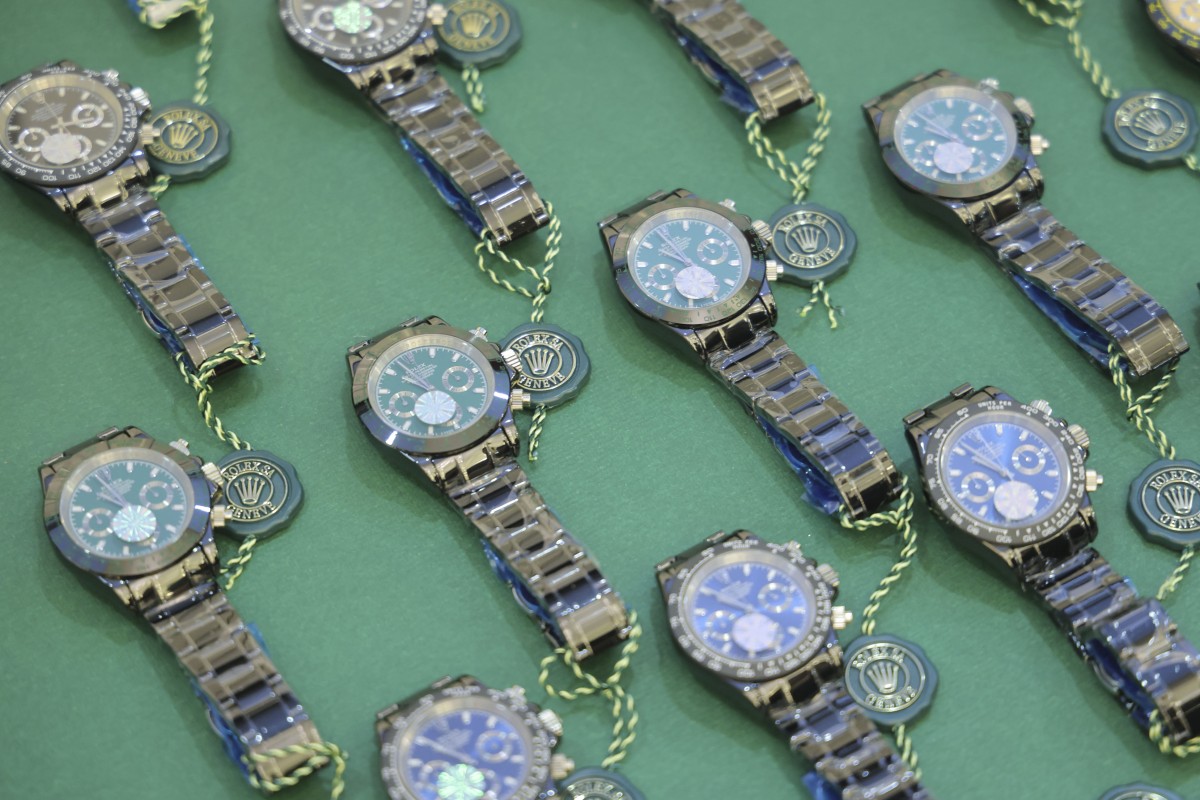 Hong Kong Customs Takes Down Fake Luxury Goods Ring, Seizes $44 Million in Products
Hong Kong Customs has seized fake goods worth HK$44 million in a recent operation, with luxury brands Rolex, Chanel, and Patek Philippe among the haul.
The two-week operation, code-named "Tracer," resulted in the discovery of 78,000 counterfeit products intended for destinations such as Dubai, Germany, and the US.

The products included watches, handbags, and cosmetics.

According to Customs, the operation targeted the smuggling of counterfeit goods through Hong Kong's sea and air ports.

Officers conducted inspections and made arrests at various checkpoints throughout the city.

"The success of this operation is a clear demonstration of our commitment to combating the illegal trade of counterfeit goods," said Customs Director Tomio Pun.

"We will continue to work closely with our law enforcement partners to protect the legitimate interests of businesses and consumers." Customs has been cracking down on counterfeit goods in recent years, which can damage the reputation of legitimate brands and pose health risks to consumers.

In 2022, the agency seized HK$1.6 billion worth of fake goods, including fake designer handbags and cosmetics.

The latest seizure is a reminder of the ongoing threat posed by counterfeit goods to the local and global economy.

The growth of e-commerce has made it easier for counterfeiters to sell their wares, but law enforcement agencies are working to stay ahead of the curve and protect consumers from dangerous and substandard products.