Five truck drivers arrested after customs mount six day operation targeting three border crossings.
About HK$940,000 (US$120,000) worth of medicine often used to treat Covid-19 symptoms has been seized at border checkpoints by Hong Kong customs officials.

Officers targeted three checkpoints with mainland China and a total of five trucks, four outgoing and one incoming, were intercepted. The five drivers, all men aged between 38 and 59, were arrested.

The smuggled drugs included the traditional Chinese over-the-counter medicine Lianhua Qingwen. It is said to be effective in the treatment of symptoms such as fever and sore throat. It has also been backed as an effective treatment for mild Covid-19.

Customs also seized other pain and fever treatments, as well as some unpackaged pills.

In addition, related items, such as rapid antigen test kits, fever patches, and thermometers were impounded.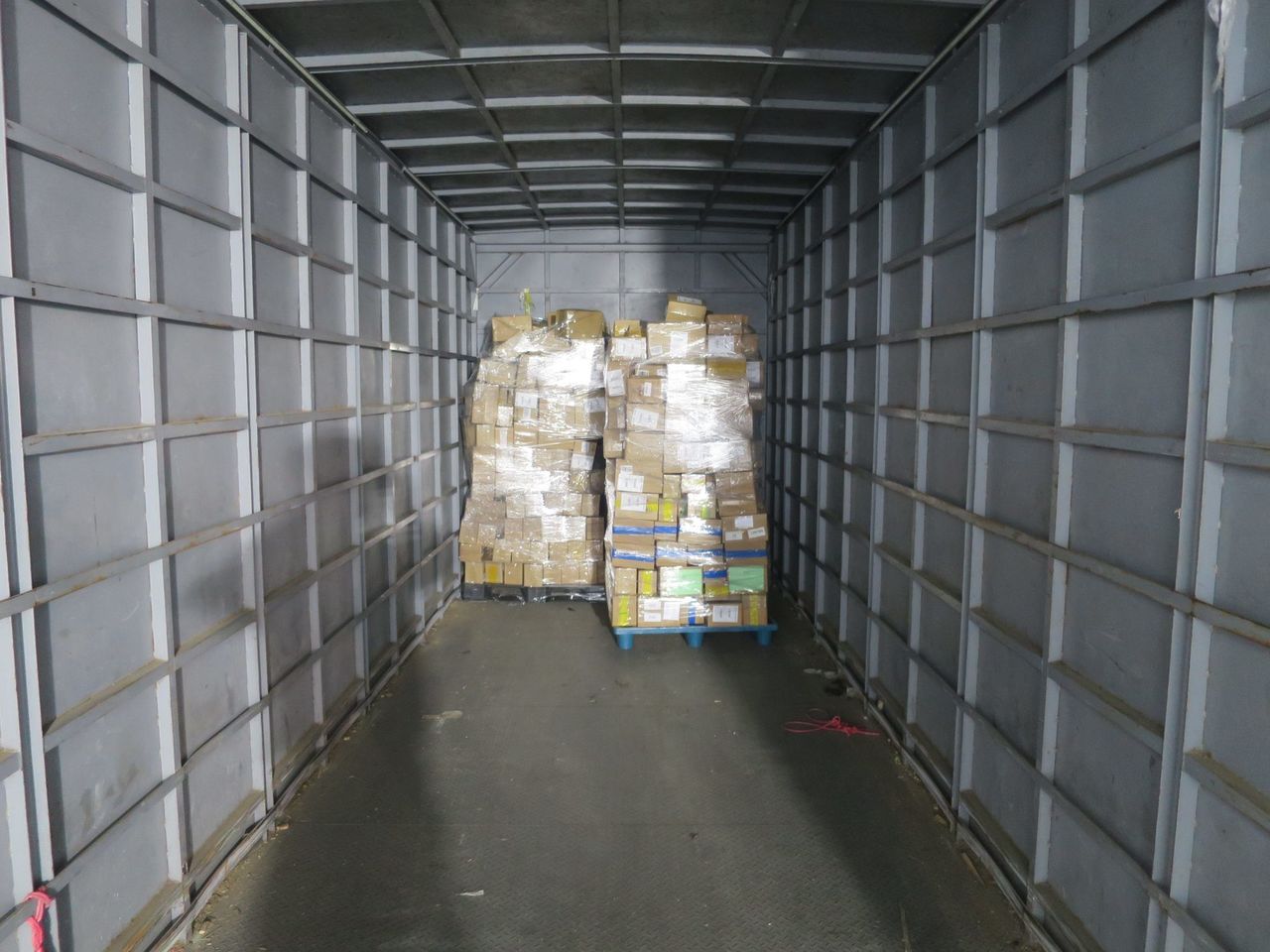 Contraband medicine found inside a truck stopped at the border with mainland China.
"The total quantity of the smuggled goods came to more than 3,900 items, with an estimated market value of about HK$940,000," a customs spokesman said. "The items seized were not covered by import or export licences."
The trucks had been declared as carrying no goods or transporting express parcels or electronic parts.
The smuggled drugs and supplies were intercepted at the checkpoints at Shenzhen Bay, Man Kam To and Lok Ma Chau.
Customs officials said some of the contraband was concealed in drivers' cabs and other items inside containers.
The six-day operation, which ran to New Year's Day, came as mainland China's recent jump in the number of
Covid
-19 cases sparked a scramble for drugs, which pushed up prices and forced some stores to introduce a limit on purchases.
Panic buying also spilled over into Hong Kong people with relatives and friends on the mainland snapping up painkillers for shipment across the border.
Painkillers and other pharmaceutical products are controlled under the Import and Export Ordinance and need a permit issued by the health authorities before they can be taken out of Hong Kong.
But it is normal practice for customs officers to allow people who cross the border visitors or commuters to possess reasonable amounts for personal use.
Customs officials warned on Tuesday that smuggling was a "serious offence" and anyone caught with undeclared cargo could face a fine of up to HK$2 million and seven years in jail.
They added that anyone found with controlled drugs without the correct paperwork could be hit with a HK$100,000 fine and two years in jail.