But authorities say city is not becoming drug transit hub, and record number result of better enforcement.
Hong Kong customs officials seized six tonnes (6.6 tons) of drugs worth more than HK$3.1 billion (US$397 million) from January to November, beating the record annual haul over the past two decades.

Methamphetamine, also known as Ice, accounted for half the total and arrived mostly by air or sea from Mexico. Other drugs seized included 692kg of cocaine, 540kg of ketamine, 419kg of cannabis and 88kg of heroin.

Their biggest haul this year involved HK$1.1 billion worth of liquid meth disguised as cartons of coconut water from Mexico in October.

The total for 11 months exceeded the four tonnes seized over the whole of last year of 2021 and 2020's 3.4 tonnes.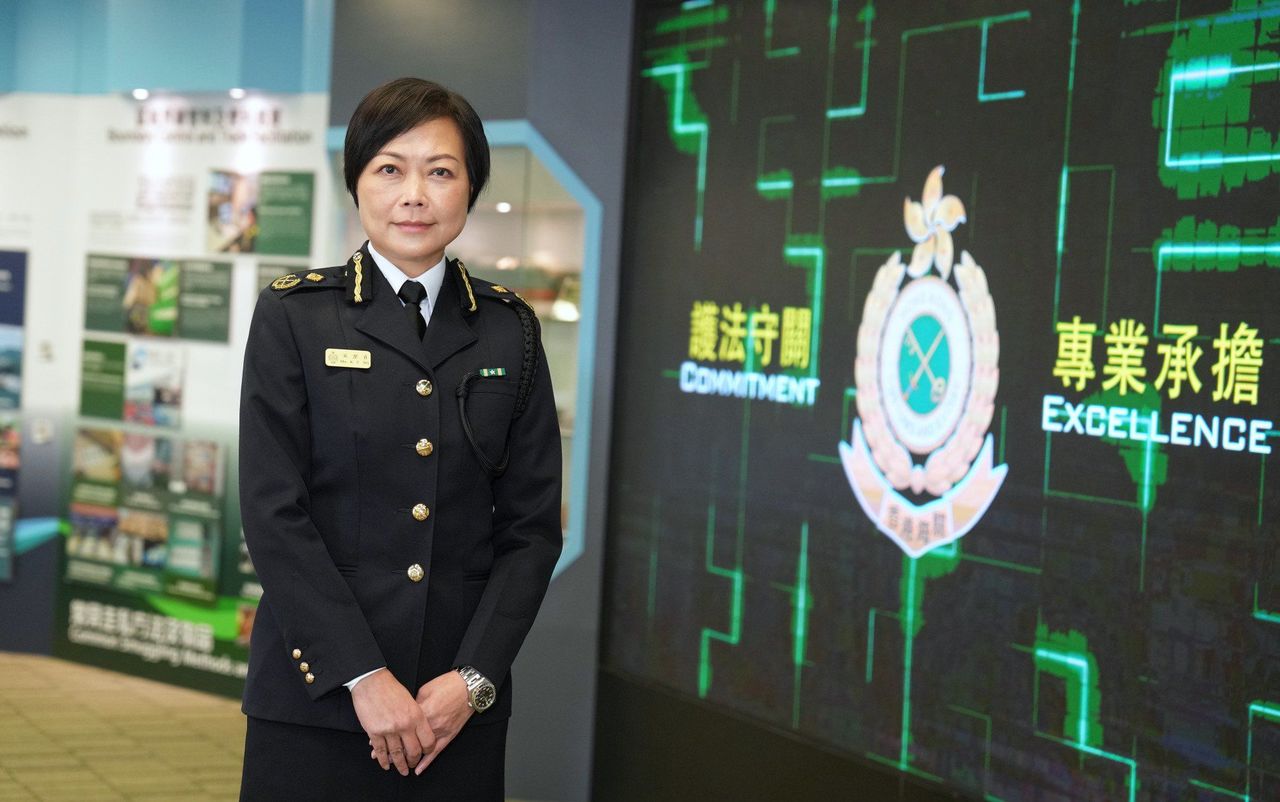 Assistant Commissioner (Boundary and Ports) Ida Ng at the service's headquarters in North Point.
Despite the sharp rise, Assistant Commissioner (Boundary and Ports) Ida Ng Kit-ching told the Post there was no evidence that Hong Kong had become a transit hub for drugs. She said the increase was the result of strict enforcement and several major busts.
Customs officers found nearly 2.3 tonnes of illegal drugs at sea cargo terminals from January to November as shipping resumed gradually after being hit by the
coronavirus
pandemic, well up on the 721kg they found in the same period last year.
Seizures at the airport cargo terminal were similar to last year, with 2.4 tonnes of narcotics found in 755 air shipments between January and November.
Ng said that as Hong Kong eased its pandemic travel restrictions this year, drug syndicates had resumed using couriers.
A 63-year-old man who arrived from Brazil in May became the first air traveller arrested for drug trafficking since January last year.
He was among 11 arrivals arrested at the airport between May and November. Most were from South America or Africa and all had at least 1kg of cocaine.
With the mainland Chinese border expected to reopen next year, Ng said customs would be on the alert for more trafficking attempts through the land checkpoints.
The Post has learned that about 1,200 customs officers who were reassigned from the border to other units after the major control points were closed in 2020 would be sent back to the land checkpoints.
The latest figures show that customs officers found 6,037kg of drugs between January and November, the most since annual records began in 2002.
Nearly four-fifths were intercepted at the airport, cargo terminals and land control points, and the rest – 1.2 tonnes – was found in the city.
Assistant Superintendent Wong Kei-cheung of customs' containerised cargo examination unit said there were several major drug busts at the sea cargo terminals in Kwai Chung and Tsing Yi this year.
They included the liquid meth haul, Hong Kong's biggest drug seizure by value and second largest by weight. Customs officers seized 7.2 tonnes of cannabis in 1996.
Officers also found 135kg of cocaine hidden in a secret compartment in a shipping container packed with boxes of frozen meat in January and 120kg of cocaine in an electric transformer in February.
Wong said ports around the world had tightened quarantine controls during the pandemic, disrupting seaborne logistics supply chains, including the shipping of contraband items.
As logistics services resumed gradually this year, international syndicates had increased their attempts to smuggle drugs into Hong Kong by sea, he added.
"To avoid detection, drugs were disguised as food and drinks, concealed in machines and hidden in secret compartments in containers," Wong said.
Assistant Superintendent Chris Lui Shing-cheung, from customs' air passenger division, said drugs seized from arriving travellers were usually concealed in secret luggage compartments or on their body, strapped to their waists and thighs. Others swallowed wrapped pellets of the drugs.
With the easing of travel restrictions, Lui said frontline officers were being vigilant for more couriers trying to smuggle illegal drugs into the city.
Out of the 2.4 tonnes of drugs seized at the airport cargo terminal, officers found 658kg concealed in machines in three air shipments
Josh Tse Hong, head of the customs' air cargo division, said some syndicates tried to pass off the drugs as general cargo and mixed them with other goods from various senders in a single shipment in a bid to avoid detection.