Customs commissioner says department last year netted total of 6.9 tonnes of drugs worth HK$3.5 billion, up from 4 tonnes in 2021.
Hong Kong customs seized nearly seven tonnes of drugs in 2022, a roughly 70 per cent jump against a year ago, but detection had become more difficult as drug cartels joined forces to use more "circuitous" trafficking routes during the Covid-19 pandemic, the department's chief on Wednesday said.

Commissioner for Customs and Excise Louise Ho Pui-shan revealed last year's haul of 6.9 tonnes was worth HK$3.5 billion (US$445 million), up from four tonnes worth HK$2.4 billion seized in 2021. But the total number of cases involved only rose by 3 per cent, from 906 to 931, over the same time period.

Ho explained that during the most severe period of the Covid-19 pandemic, governments around the world adopted stringent entry restrictions, forcing drug cartels to change their smuggling strategies.

"Before the pandemic, they mostly relied on the passenger, especially by air, and cargo channels. In 2020, they shipped drugs by air courier and mail services. In 2021, they switched to using large cargo by air and sea, a method we also continue to notice in 2022," she said.

"The number of major cases detected among air and sea freight has significantly increased involving mostly crystal meth and cocaine. The amount of money involved has also been becoming more massive."

Among the drugs seized, authorities found 3127.2kg of crystal meth, 1016.3kg of cocaine, 807.8kg of cannabis, 638.5kg of ketamine, 367,966 tablets of Ecstasy and 91.6kg of heroin.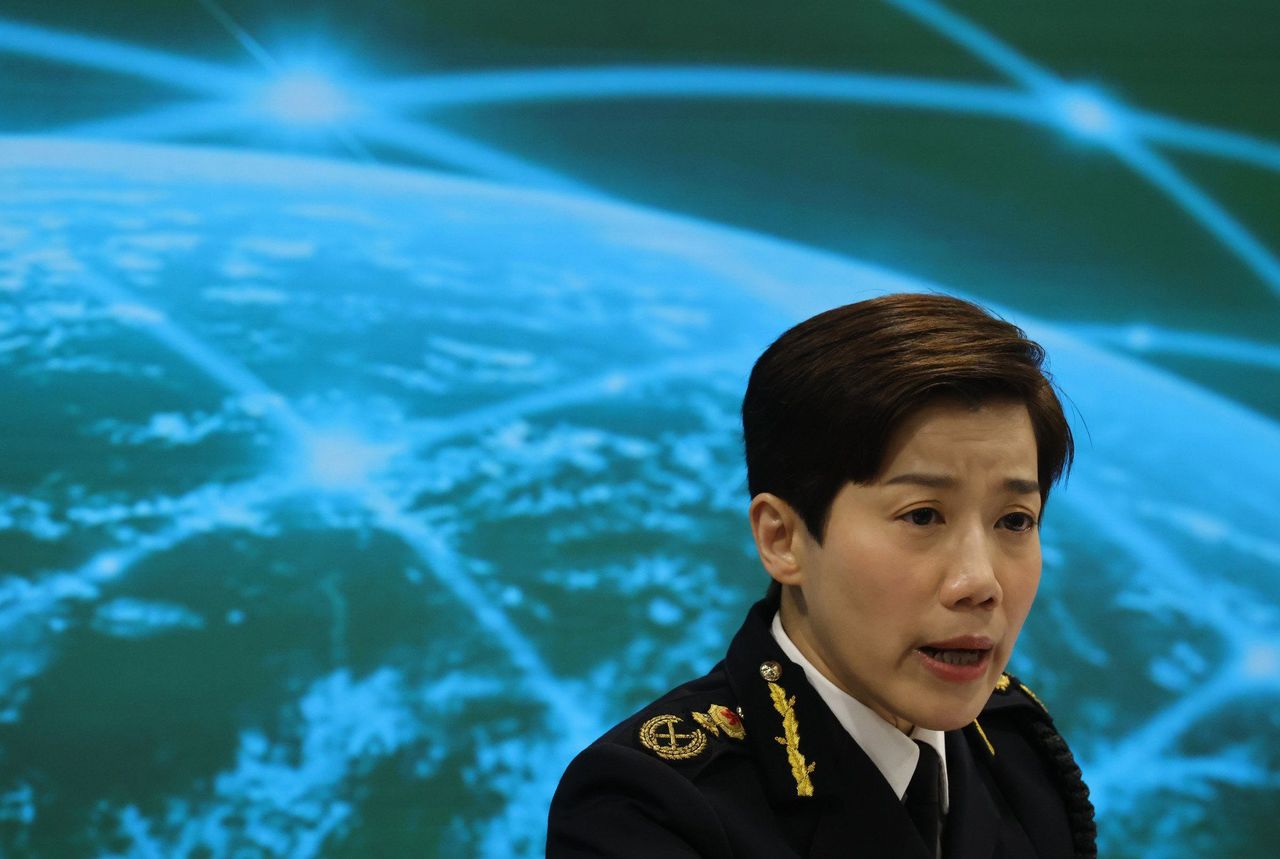 Commissioner of Customs and Excise Louise Ho.

In October last year, authorities seized 1.8 tonnes of liquid meth hidden in cartons of coconut water and worth HK$1.1 billion, a record haul.

Ho said she expected that as the pandemic had subsided and travel restrictions around the world eased, the amount of drugs seized from passengers would rise.

"In 2021 when the pandemic was relatively more serious, we only found 3.1kg of drugs among passengers. But in 2022, there was 25kg, which is a seven-time increase," she said.

As multinational drug cartels had also been working more closely during the health crisis, drug trafficking had grown more internationalised and syndicated, Ho added, stressing the importance of cross-regional law-enforcement operations.

Authorities found it more challenging to detect drugs as the trafficking routes had become "circuitous" instead of point to point, the commissioner explained.

"We now need to make use of big data to identify suspicious routes and cargo, as well as strengthen inspection training for frontline officers," she said, adding customs had bought additional hi-tech equipment to allow officers to carry out more precise inspections of suspicious cargo.

She noted the tactics used by syndicates had grown more sophisticated, with drugs being stashed in large machinery, food and daily necessities.

The number of illicit cigarettes seized in 2022 also ballooned by 71 per cent from 427 million to a record high of 732 million, worth HK$2 billion, despite the number of cases dropping 14 per cent to 3,436.

Ho said no substantial increase had been observed in terms of illicit cigarette activities after the tobacco tax was raised last week, adding the department had prepared to step up inspections at import, storage, wholesale and retail levels.

The number of cases linked to other smuggling goods had fallen from 233 to 226 last year, and the total value dropped by 44 per cent from HK$2.3 billion to HK$1.3 billion.

As checkpoints with mainland China had fully reopened, customs officers had been collecting intelligence on parallel traders and formulated an operation plan with counterparts on the other side of the border, she said.

They had also set up a response team to deal with complaints about poor business practices targeting tourists and would step up patrols and promotion, she added.

Separately, customs said they had experienced difficulties filling job vacancies. The number of applications for the positions of inspector and customs officer had fallen by 10 and 30 per cent respectively, they said, attributing the drop to a competitive job market.

Retired officers on short-term contracts would be recruited and promotion drives would be carried out at schools and universities in the Greater Bay Area to address the manpower shortage, the department added.

The bay area refers to Beijing's initiative to integrate Hong Kong, Macau and nine southern Chinese cities into an economic and business hub.