Tonnes of contraband frozen meat seized by customs officers from ship in the city's southern waters.
A total of 40 tonnes of frozen meat worth HK$4.5 million was seized and five men arrested after Hong Kong customs officers intercepted a cargo vessel in an anti-smuggling operation in the city's southern waters.

Michael Leung Ming-yan of the customs marine enforcement group said pursuit boats went into action after radar sweeps detected suspicious maritime activity south of Hong Kong at about 9pm on Thursday.

The customs crews were deployed after an investigation suggested speedboats entered the city's waters from the mainland and collected goods from a cargo vessel off Lamma Island before racing back to Guangdong.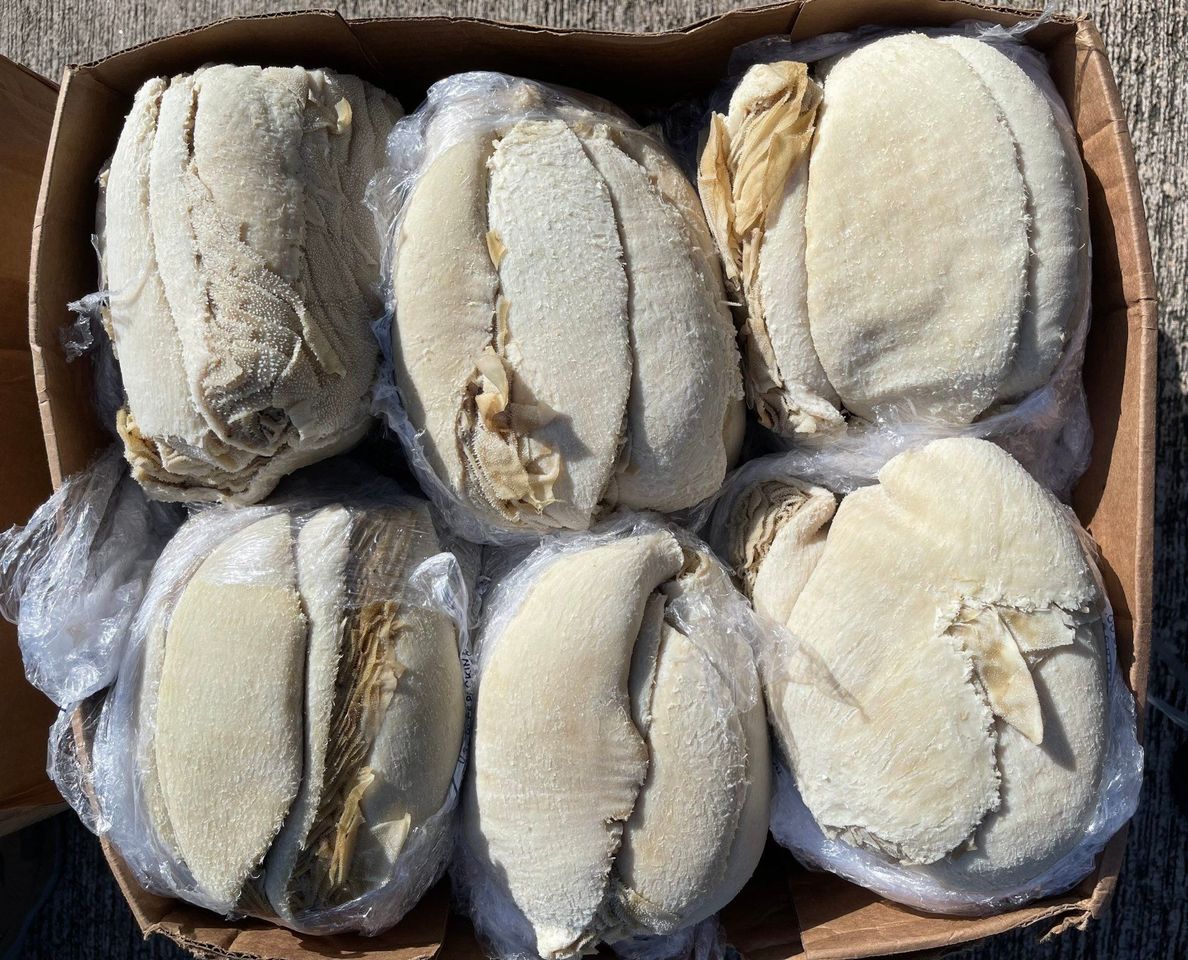 Frozen meat impounded by Hong Kong customs officers after an anti-smuggling operation led to the seizure of a cargo ship.

Leung said two speedboats berthed next to the cargo vessel east of Lamma Island raced off when the customs boats approached.

But he added customs officers chased one of the speedboats.

Leung said: "During the 10-minute pursuit, those on board the boat ignored our repeated warnings and orders to stop and accelerated, leaving for Chinese waters at the city's southern waters."

He added the speedboat also made a series sharp turns in an effort to prevent it from being intercepted.

Leung said the speedboat, fitted with six outboard engines, hit 55 knots (102 km/h) in a bid to evade arrest.

The boat, which escaped, was said to have two men and some smuggled goods on board.

Another team of customs officers boarded the crane-equipped cargo vessel.

Leung said: "Officers seized 40 tonnes of frozen meat and arrested five men in the cargo vessel.

"The seized goods and impounded cargo vessel were worth about HK$5.1 million."

He added five men were arrested on suspicion of attempting to export unmanifested cargo – an offence punishable by up to seven years in jail and a HK$2 million fine.

The detained men were being questioned on Friday afternoon. No one has been charged in connection with the incident.

Senior Inspector Tang Ka-chun, also of the marine enforcement group, said customs officers had launched an investigation into the source of the meat.

He added customs officers would increase patrols and surveillance of the smuggling route involved in a bid to deter smugglers.

A law enforcement source said it was the first cross-border sea smuggling case involving frozen meat and the use of speedboats detected since February.