Most of the seized illegal substance arrived from Indonesia and was headed to the US, Canada or the Netherlands.
Hong Kong customs officials have seized more than HK$150 million (US$19.1 million) worth of the potentially addictive substance kratom since the city banned it last August.

They seized 58 tonnes of mitragynine – the major compound in kratom – in 23 cases over the past seven months, official data showed.

Most of the illegal substance arrived from Indonesia by air and sea and was on its way to the United States, Canada or the Netherlands, according to the Customs and Excise Department.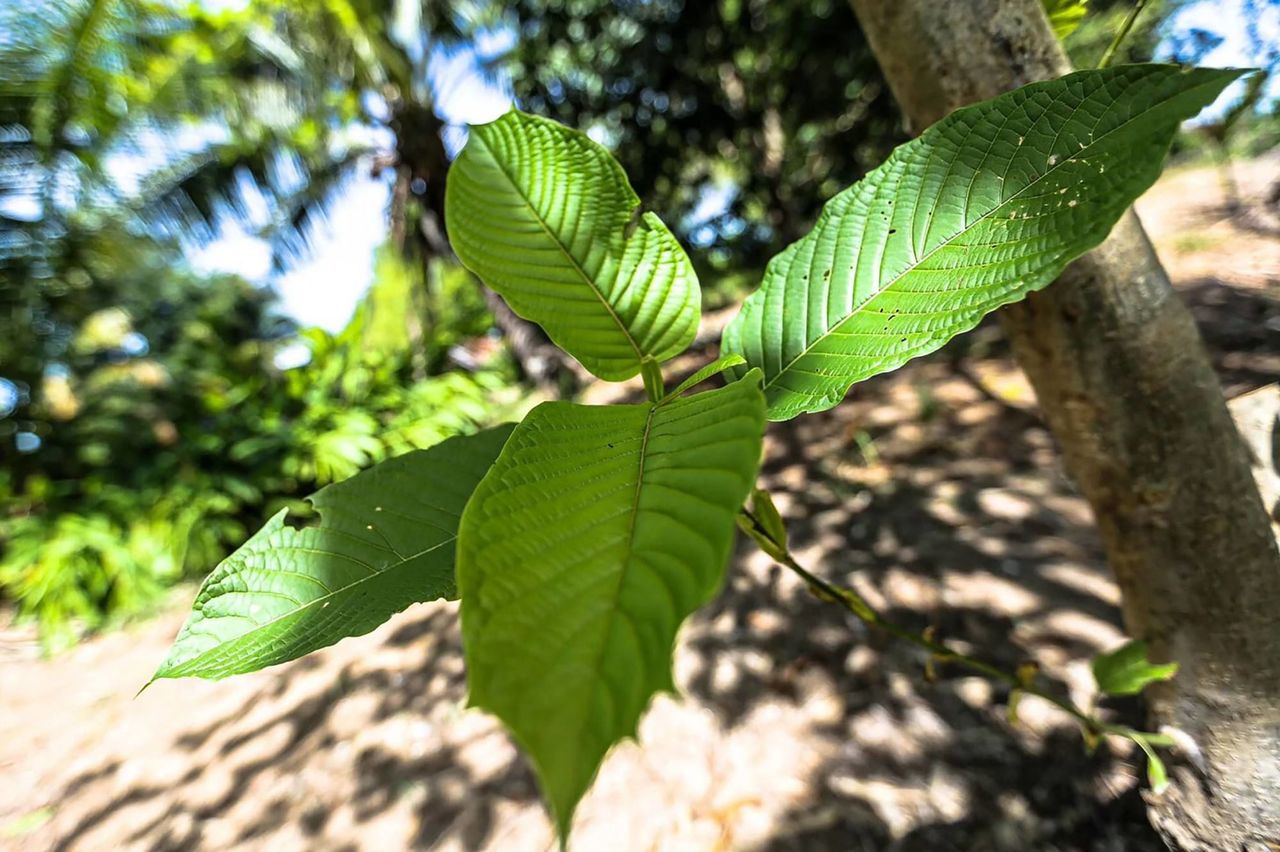 A kratom plant on a farm in Nonthaburi, Thailand. The leaves contain chemical compounds that can act either as a stimulant when consumed in small doses or a sedative when taken in larger quantities.

Kratom, also known as ketum, is made from the leaves of the Mitragyna speciosa tree native to parts of Southeast Asia, including Indonesia and Thailand.

The leaves contain chemical compounds that can act either as a stimulant when consumed in small doses or a sedative when taken in larger quantities.

Long used in traditional medicine in the region, kratom has in recent years appeared in the US and other places, where some call it "legal heroin" and users claim it can lift their mood, relieve pain and treat addiction to opioids.

A Hong Kong customs spokesman said the seizures reflected stringent enforcement efforts and showed that the city was not "a dangerous drug transshipment hub".

"The transshipment seizures reflect nothing but the department's effective enforcement actions," he told the Post. "It also shows Hong Kong customs' determination in fulfilling its international role to combat dangerous drug trafficking activities."

Aside from kratom, seizures of five major illegal drugs – cocaine, cannabis, crystal meth, heroin and ketamine – more than doubled to 10,627kg last year from 4,678kg the year before.

Customs officers made their first seizure of kratom last September 30, about six weeks after the substance's two active ingredients – mitragynine and 7-hydroxymitragynine – were added to the list of banned substances under the Dangerous Drugs Ordinance.

They seized 2.5 tonnes of the substance, with a street value of HK$6.67 million, after it arrived in Hong Kong in an air cargo consignment headed to the US.

Last year, 19 out of 20 kratom seizures were from air cargo intercepted on the way to other destinations. Only one case, in December, involved kratom which arrived by sea.

Of the three cases uncovered this year, customs officers scored major hauls on March 8 and March 14 when they inspected two shipping containers that arrived by sea from Indonesia en route to the US.

Each container had 26 tonnes of suspected powdered kratom, with a total estimated street value of HK$138 million.

The Post learned that the department was monitoring whether smuggling syndicates had switched to moving kratom by sea.

In a statement following the latest seizure, it highlighted the dangers of kratom, saying: "If mitragynine is abused, it may cause health effects including nausea, constipation, increased urination, loss of appetite, seizures, hallucinations and withdrawal symptoms."

A study released last year by New York University's Grossman School of Medicine estimated the US had about 2 million kratom users. Researchers identified 44 deaths in 2017 that could be linked to the drug, but many cases could not be fully investigated because of limited information.

Yellow kratom powder. Users of kratom claim it can lift their mood, relieve pain and treat addiction to opioids.

The customs spokesman said the department had all along worked to combat cross-boundary drug trafficking, closely monitoring global and local drug trends and taking effective enforcement action.

"Swift adjustments on enforcement strategies and resources deployment have been made with a view to stepping up actions against all kinds of drug trafficking activities through different channels, particularly in cargo and parcel channels," he said.

"The department will continue adopting the intelligence-led and risk management approach to smash the sources of drug supply to Hong Kong or to other places via the city."

He also reminded importers, exporters and the logistics industry that importing dangerous drugs required a licence and certificate from the Department of Health, as well as proper documents from the exporting country.

"Transshipment of dangerous drugs also requires a removal licence issued by the Department of Health," he added.

There have been no arrests so far in connection with the kratom seizures. Trafficking in a dangerous drug is punishable with a maximum of life imprisonment and a HK$5 million fine.