More than 650 volunteers from disciplined services join contact tracing teams amid sharp rise in infections.
Hong Kong contact tracer Sammy Li Ka-yu was tracking down everyone at a Lunar New Year family dinner attended by a confirmed Covid-19 patient, when she stumbled on the fact that a couple in their 90s were present.

The female patient had not disclosed that her grandparents were at the gathering, and when Li called to confirm what she had learned, the woman broke down.

"She was sad and felt guilty about incriminating the whole family, as it meant they would have to spend Lunar New Year in the quarantine camp," said Li, one of 143 customs officers who volunteered to work at Hong Kong's three contact-tracing command centres.

Li, 31, told the woman there was no need to feel guilty, but made the point that she was duty bound under the law to reveal her close contacts, for their own sake.

"She feared that no one would take care of her grandparents at the quarantine facility. She realised eventually that she had been wrong to not reveal the truth in the first place," Li said.

Infection numbers in Hong Kong's fifth wave of Covid-19 which began last month have soared since the Lunar New Year holiday – a traditional season of family gatherings. Daily numbers broke past 1,000 on February 9, hitting a record high of 6,116 on February 17.

One confirmed patient Li dealt with had meals with more than 50 people over the festive season.

To cope with the surge in infections, the government opened a third tracing centre in San Po Kong last week and has so far recruited more than 650 members from five disciplined services, including the police and customs, to work as contact tracers.

The government said these officers were right for the job because of their investigative skills.

Senior customs inspector Alex Ma Ho-ting, 40, a veteran contact tracer, said the highly transmissible Omicron variant of the coronavirus had forced the investigators to change strategy as they raced against time.

Instead of spending time probing patients' past movements by checking their Octopus card and credit card transactions, the officers' priority now was to identify close contacts at higher risk, such as those living with the patients or who had interacted with them without wearing a mask.

"We can no longer focus too much on extensive investigations. The virus can spread quickly within a short time," said Ma, who has been a contact tracer since April 2020.

"The focus now is more on cutting off the transmission chain by putting people at risk under quarantine, rather than finding out the infection source. Many cases are untraceable nowadays."

The team swings into action each time someone tests positive or has a preliminary-positive result.

As of February 11, the first two centres at Kei Tak and Mong Kok had handled more than 16,400 confirmed cases and traced nearly 31,000 close contacts since January last year.

Ma said his team had been expanded from 80 to 143 officers who manned the telephones for 10½-hour shifts. Some days, the volunteers went home with sore throats as they continued working for another three hours.

His team has been handling up to 250 cases a day recently, compared with 30 a day in previous waves of infection.

Li, who has been a contact tracer for a year, said some close contacts or secondary contacts questioned their quarantine orders saying they had no direct dealings with the patients or had no symptoms.

Others were doubtful about the environment at the quarantine centres, or reluctant to be away from work.

At one household, the domestic helper was told not to tell the contact tracers where she had been because they were worried there would be no one to do the housework.

Some people became angry and abusive too, but Li said she knew people were anxious and would give them time to calm down.

"The risks are real. If we miss a close contact, there could be another transmission as the person could be infected and walking around the city," she said.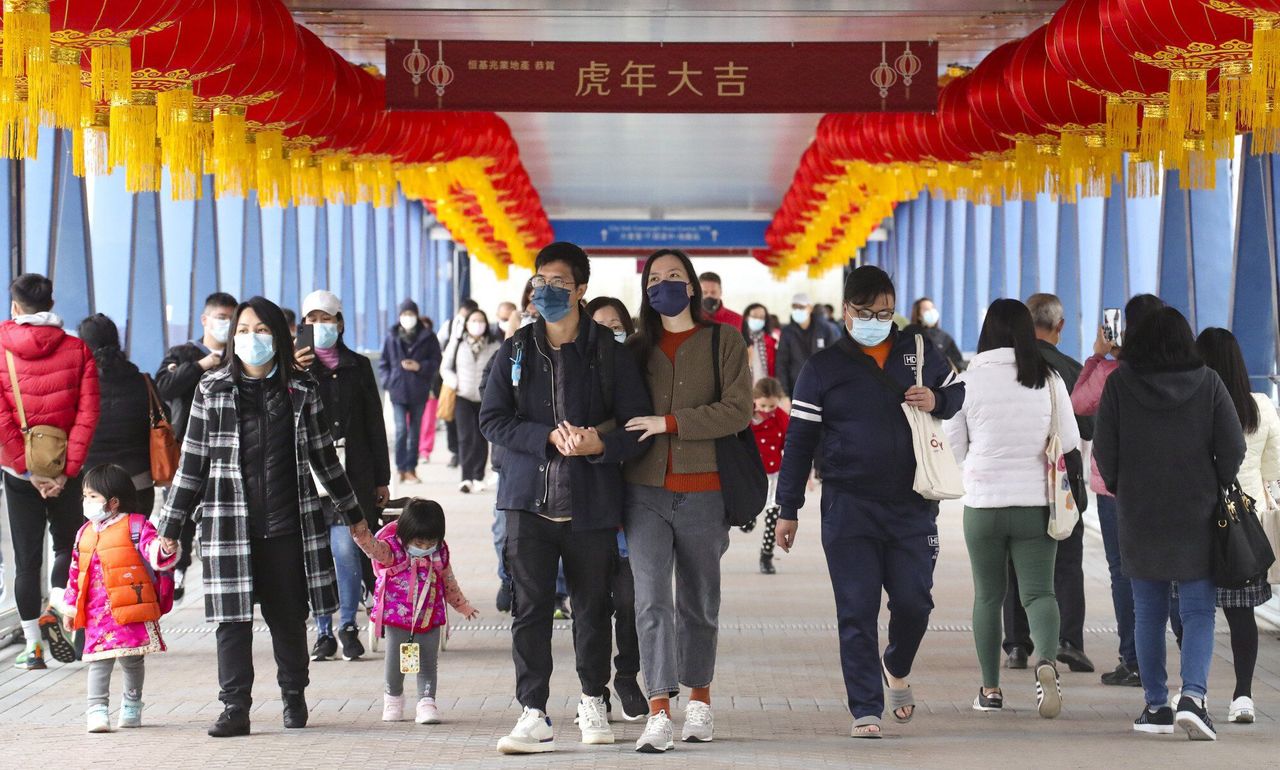 Infection numbers in Hong Kong's fifth wave of Covid-19 have soared since the Lunar New Year holiday.

To ease the burden on the health authorities, the contact tracers also help to arrange transport for patients to hospitals.

A Pakistani customs officer was also sent to a contact tracing centre to help communicate with members of the city's ethnic minority communities as he spoke Hindi, Urdu, Punjabi and Nepali.

Ma, who was with the customs' revenue crimes investigation bureau combating the smuggling of illicit cigarettes before becoming a pandemic volunteer, had a small wish.

"As members of the disciplined services, it is surely our honour to help fight against Covid-19. I hope to return to my original duty as soon as possible, as that will mean the end of the pandemic," he said.