Customs says one suspect was intercepted outside a private housing estate while carrying 420 grams of suspected ketamine, and the second was found inside the flat along with cocaine, crack and production equipment.
Customs officers have arrested two men and seized more than HK$6 million (US$765,500) worth of illegal drugs in a raid on a Hong Kong flat used to manufacture crack cocaine.

Senior Investigator Cheung Kwong-tat, of customs' drug investigation bureau, said on Friday that an investigation indicated that the flat near the city's former international airport at Kai Tak was also being used to store and package the narcotics.

He said the two suspects, aged 21 and 24, were accused of being paid to produce the drugs, deliver them and manage the storage facility.

According to customs, the 24-year-old man was intercepted while leaving a private housing estate on Muk Ning Street in Kai Tak at about 7pm on Thursday.

The man put up a struggle, but was eventually subdued, with customs officers finding 420 grams of suspected ketamine in a paper bag he was allegedly carrying.

The suspect was then escorted into one of the flats in the estate, where officers found 3kg of suspected cocaine, 1.6kg of crack cocaine and 1.7kg of suspected ketamine, along with some chemical additives, and production and packaging equipment.

The senior investigator said the 21-year-old man was picked up inside the flat. "The seized haul has an estimated street value of more than HK$6.1 million," Cheung said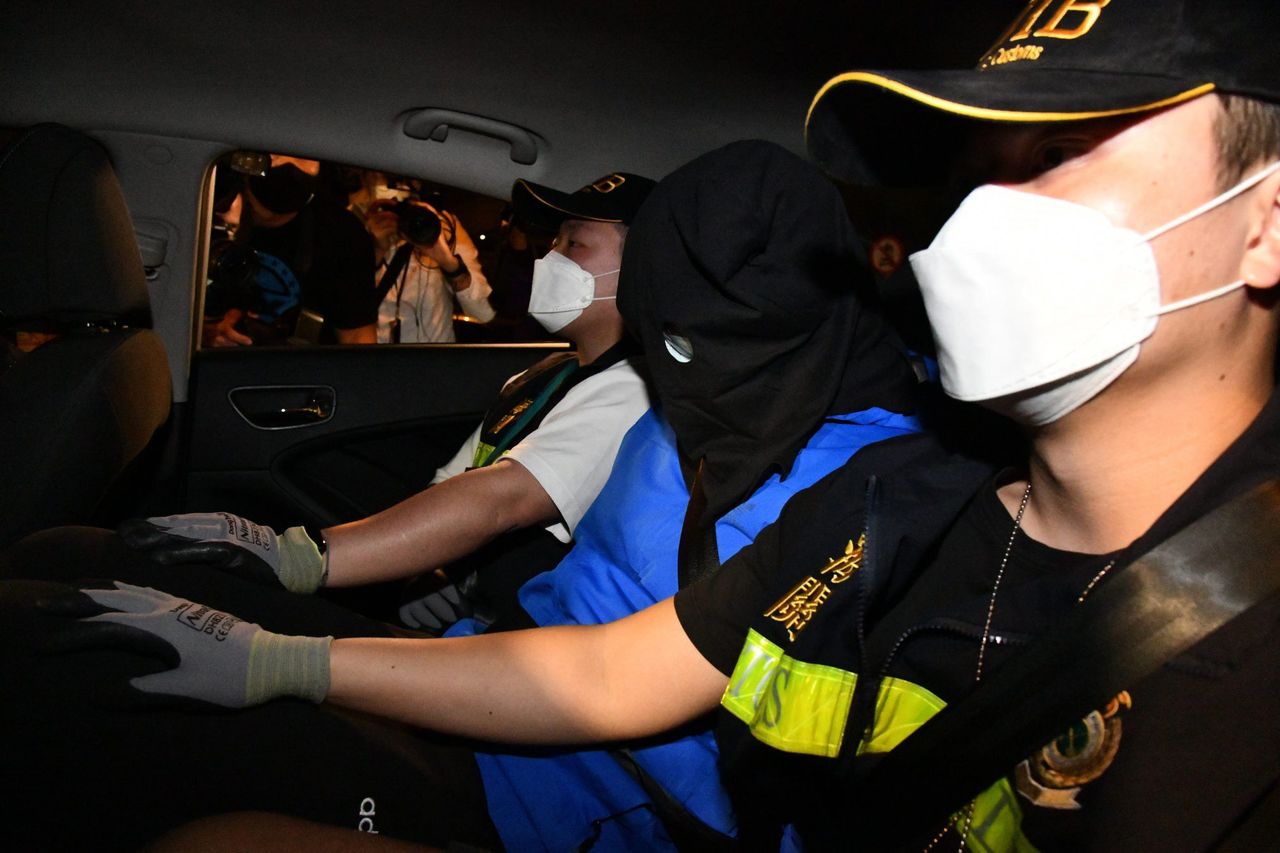 A suspect arrested during a raid on a Kai Tak flat on Thursday night is taken away by customs officers.

The two suspects were detained on suspicion of trafficking in a dangerous drug – an offence punishable by up to life in prison and a HK$5 million fine.

As of midday on Friday, the pair were still being held for questioning and had not been charged.

Cheung said he believed the flat had been used to produce crack cocaine and cut illicit drugs with additives before they were distributed to underground markets.

"An initial investigation suggested the gang behind it had been in operation for several months," he said, adding that the investigation was continuing and further arrests were possible.

In Hong Kong, cocaine goes for about HK$900 per gram on the black market, while crack cocaine is worth about HK$1,500 a gram.

Seizures of five major illegal drugs in the city – cocaine, cannabis, crystal meth, heroin and ketamine – more than doubled to 10,627kg last year from 4,678kg the year before.

Local authorities confiscated 2,895kg of cocaine in 2021, up 128 per cent from 1,269kg in 2020. Seizure of ketamine rose by nearly 600 per cent to 3,296kg last year to 471kg in 2020.