Syndicates turned to more sophisticated methods when their usual operations were disrupted by travel restrictions.
Hong Kong customs has called for a major joint operation with its global counterparts to combat cocaine and crystal meth trafficking in the Asia-Pacific region as cartels use more sophisticated methods to smuggle drugs into the city.

The joint operation, proposed at an international conference hosted by Hong Kong customs on Thursday, aimed to address the shift in drug trafficking patterns caused by travel restrictions put in place to combat Covid-19.

Hong Kong's Secretary for Security Chris Tang Ping-keung told the conference that syndicates, which had depended on travellers to smuggle drugs before the pandemic, have turned to more sophisticated sea and air consignments to ship large quantities.
"Between 2021 and 2022, we have seen drug syndicates shifting to trafficking large quantities of drugs via airborne and seaborne channels to avoid stockpiling drug inventory in the source jurisdictions and reduce the risk of interception by law enforcement agencies," Tang said.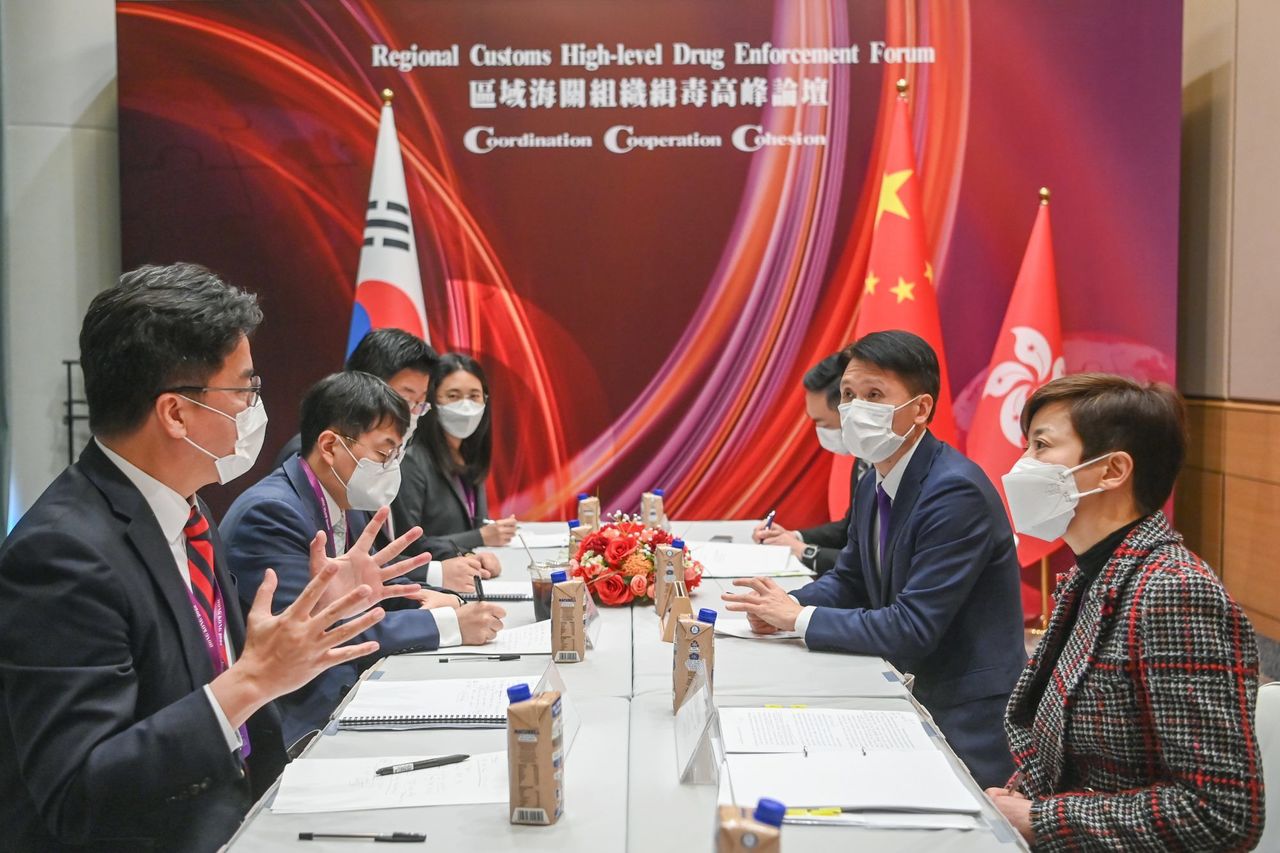 Hong Kong customs holds bilateral meetings with law enforcement agencies of various countries in the Asia-Pacific region.
Hong Kong authorities seized around 66,000kg (132,277lbs) of drugs in about 4,000 cases in 2022, he said – and while the number of incidents had only increased 5 per cent compared with 2020, the overall quantity confiscated had surged twelvefold.
Last October, Hong Kong customs seized a record-breaking 1.8 tonnes of meth disguised as coconut water in a sea shipment from Mexico to Australia. Customs had said it could sell for HK$8 billion (US$1 billion).
More recently, on January 30, the agency seized about 100kg of meth with an estimated market value of HK$57 million. The haul was found inside a milling machine when officers intercepted an air cargo consignment arriving from Canada.
Customs commissioner Louise Ho Pui-shan said at the event that international intelligence and knowledge sharing had become more important in combating the post-pandemic trafficking patterns.
She warned that the increase in global cocaine production would continue to gather pace as drug cartels looked for new markets.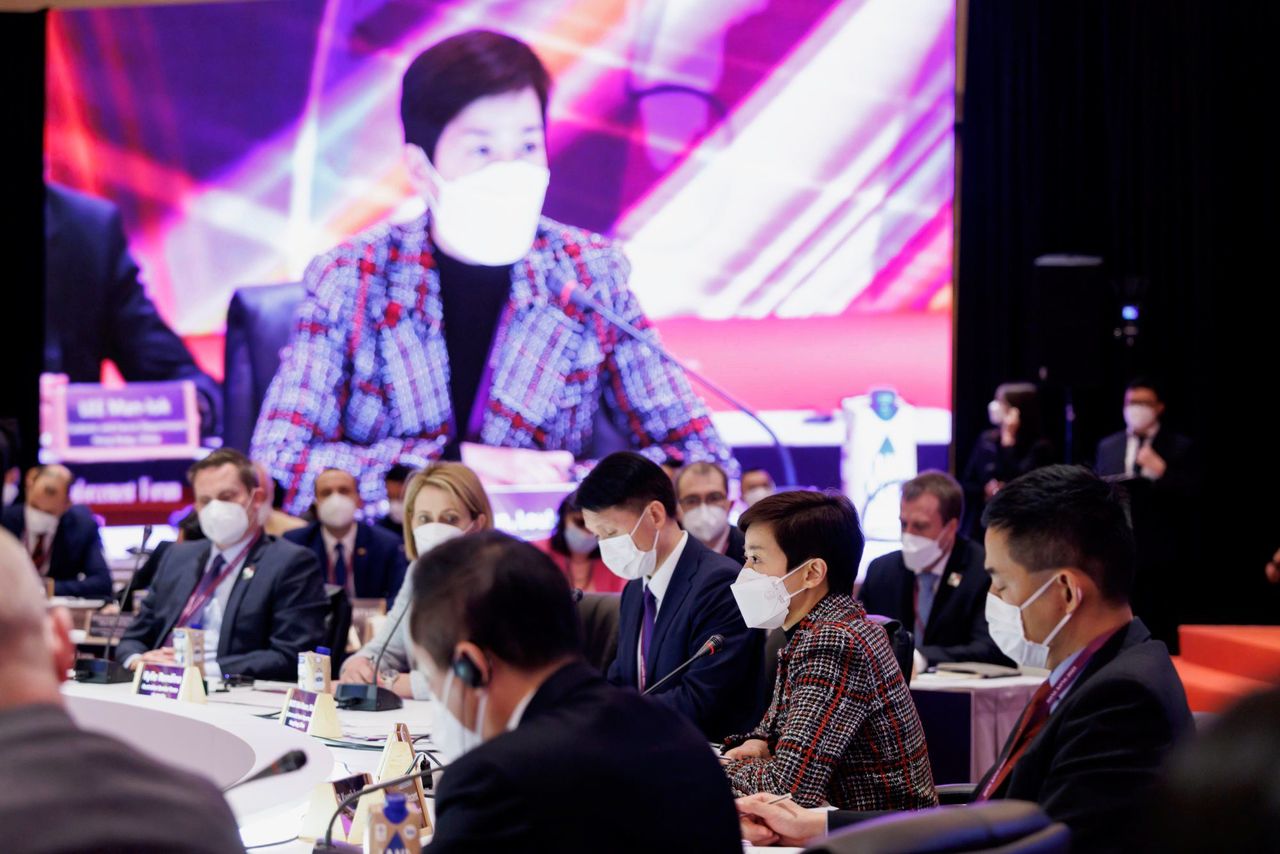 Commissioner of Customs and Excise Louise Ho hosts the 6th Three-Country-Five-Party Talks to promote intelligence exchange and enforcement cooperation to combat drug trafficking.

"We need to build a global partnership in confronting the global drug problem," Ho said.

At the event, the top Hong Kong customs official proposed holding a joint operation this year with other agencies to target cocaine and meth trafficking in the Asia-Pacific region.

Drug-related law enforcement agencies from about 40 countries and territories present at the event would be invited to the proposed operation, she added, declining to outline details because of the plan's nature.

She also called for more real-time information sharing among enforcement agencies to ensure they could adapt their strategies and policies in the face of fast-changing trafficking trends and consignment methods.

The city's call for global collaboration echoed a remark made earlier in the day by Wang Lingjun, vice-minister of China's General Administration of Customs, who urged countries to take a multilateral approach to become better informed and equipped to stop drug trafficking.

"We should use multilateral cooperation mechanisms and symposia to jointly analyse the new patterns, new routes and features of regional drug cases," Wang said at the forum's opening session.